Pronko Consulting and their Magento Trainer and leading developer Max Pronko bring their Magento 2 Developer Training across the Atlantic and will be happy to share their Magento knowledge with you. The training that begins with the basics of Magento architecture and culminates with customization techniques will systemize your Magento knowledge and provide you with the skills needed to build unique online stores.
Using Magento Open Source 2.3, we will look into the fundamental concepts of this platform, learn the most popular and effective development tools, practice various customization techniques, such as dependency injection, layout system, action classes, and installing/updating the database schema.
Target audience
We welcome beginner Magento developers wishing to enhance and organize their Magento knowledge and get hands-on experience of using development techniques. At the same time, our training will be useful also for seasoned developers with several years of practical work under their belts who would like to structure their Magento 2 knowledge.

Training objectives
Magento 2 architecture overview
Customization techniques
Practical experience with Magento 2
What we are going to do
This 2-day training is going to be an intensive learning journey packed with new knowledge. The optimal mix of theory and practice is specifically designed to build the skills you will be able to use in your everyday work.
During the Magento 2 Developer Training, we are going to perform both theoretical and practical exercises. Along the training we are going to create 6-8 Magento 2 extensions.
We will learn and practice Service Oriented Architecture with Magento 2 development and see how it can be applied to your extensions. Both days are fully packed with the concepts which are widely used and applied to a Magento 2 platform and its architecture.
The venue
Manhattan, New York, the USA – To be confirmed. We are reviewing the best meeting rooms for the Magento 2 Developer training.
Date and time
Magento 2 Developer Training is scheduled for May 23-24, 2019.
Day 1: May 23, 2019 – starts 9 AM to 5 PM.
Day 2: May 24, 2019 – starts 9 AM to 5 PM.
Lunch and coffee breaks are included into the price of the ticket.
Reserve Your Seat
Due to a high demand, there are limited seats are available for this Magento 2 Developer Training. The training group includes only 10 developers, which allows to work individually with each one.
Early bird price (only few tickets) – $2,300
The early bird price ends May 3, 2019. The price ($2,800) will change May 4, 2019.
Reserve Your Seat
About the instructor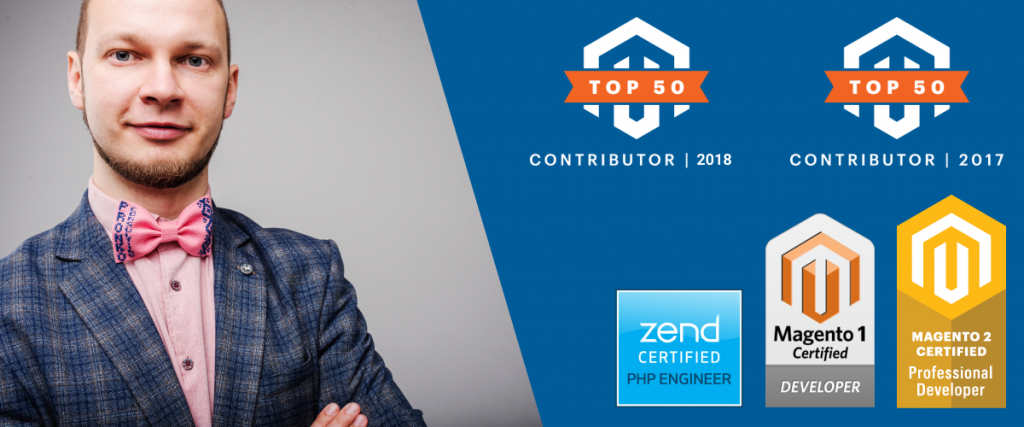 Max Pronko is a leading Magento 2 Developer with over 15 years of hands-on development and consulting experience. Max runs Magento DevChannel on YouTube where he shares tutorials and best development practices based on the Magento 2 platform. His primary goal is to share knowledge and help developers to become professional Magento 2 developers and build complex and elegant e-commerce systems. Max is the CEO and Founder of an award-winning software house Pronko Consulting with a focus on Magento development and consulting.
What developers say about Magento 2 Developer Training
I really enjoyed Max training, it was a perfect overview of Magento 2, a lot of practical examples and a comparison of different ways to implement things. So thank you very much and I wish you a big success with the training and ever more happy trainees like me.
Krzysztof, Magento backend developer
Thank you for the great training and for helping me organize and streamline my Magento knowledge. Even when you are in the industry, there is always something to learn, and Max's training is a wealth of new knowledge.
Dennis, freelance Magento developer

Magento 2 Backend Developer Training with Max became a true kickstart for my professional growth. In just two days, I got the understanding of Magento architecture and concepts and had enough practice with Magento tools to be confident in my everyday work.
Eileen, junior Magento developer

Reserve Your Seat
Early bird price (only few tickets) – $2,300
The early bird price ends May 3, 2019.

Reserve Your Seat
See you at the training,
Max
Some of the topics you may find on my channel for free:
Magento 2 Service Isolated Architecture