I've decided to share my experience of living in Dublin, Ireland, after the recent announcement on August 21, the Magento Kyiv office closes. As there are multiple areas where I can share my experience on how to choose Dublin city for the next period of your life, the article will be updated frequently with new information and answers.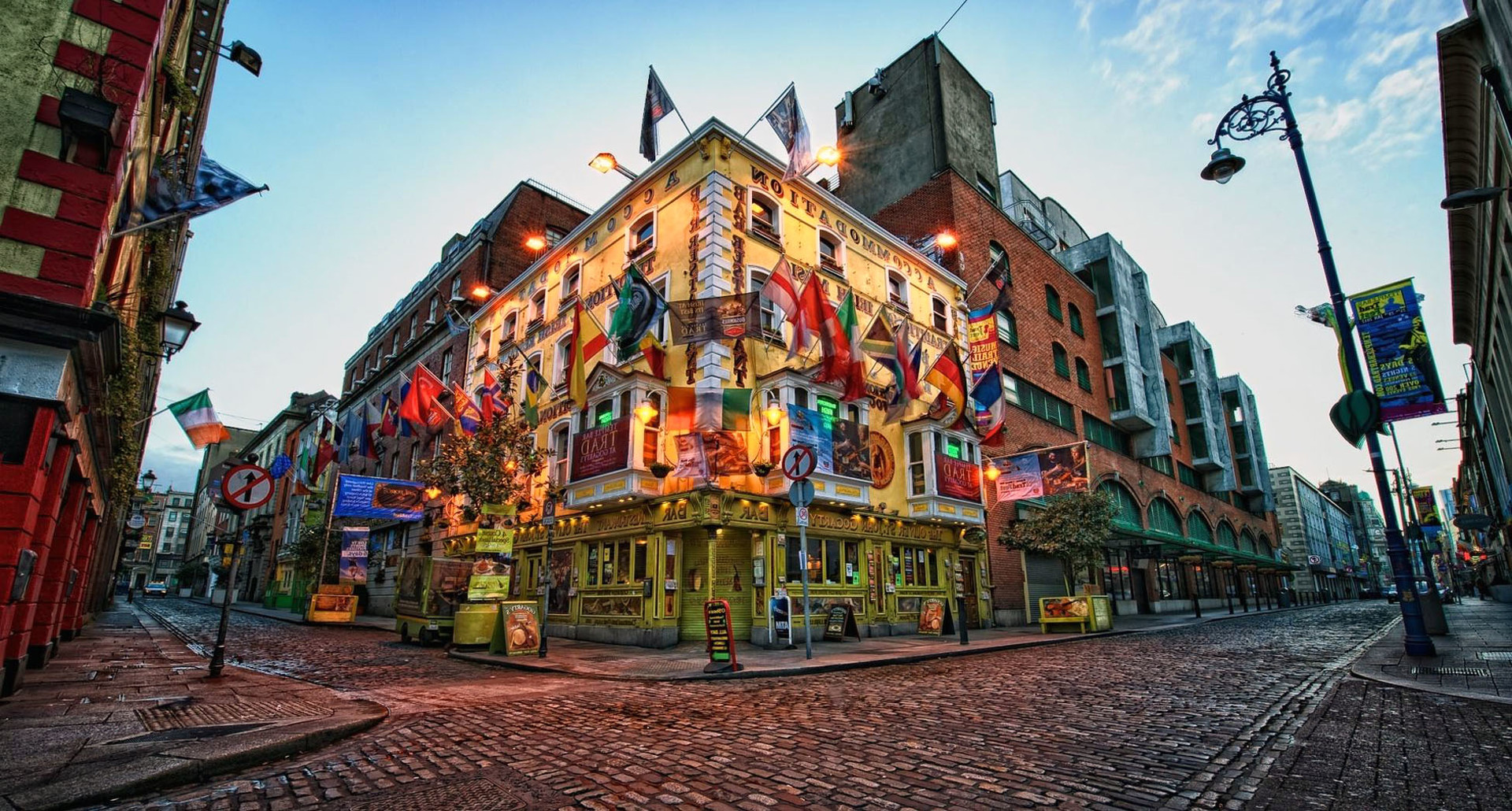 A couple of years ago I was in a similar position to move to Dublin, Ireland. Back in 2015, I've got an offer and at that time, there wasn't enough information which I can use to better understand how my life can change after the move. Obviously, that wasn't a Magento company offer to move to Dublin, rather an offer from a small company who runs 2 Magento websites.
In this post, I will try to answer the most critical questions:
Should you move to Dublin?
What are the salaries in Dublin and which is an optimal one for your decision?
What are the prices for renting a house or apartment in Dublin?
What documents should you have to apply for an Irish visa?
About Dublin
The central European city where all biggest IT companies and startups are located. It includes Google, Facebook, Airbnb, Booking.com, Amazon, and others. The Magento office is also located in Dublin. Irish people are friendly and in most cases are very polite. As a matter of fact, there are about 40% of people who came from Poland. Every year, more and more immigrants are moving to Ireland and the rent prices go up. Amazon has opened 2000 positions to work in the AWS offices, so this is going more and more IT people coming.
Should you move to Dublin?
This is a first question you would ask yourself. The thing is, no one can really help you to decide on your behalf as you may need to consider multiple areas of your comfort life at the current location.
For example, if you live in your own house or apartment and happy with your current salary, you will have to consider rent in Dublin and monthly bills. In case you have a car and you are very comfortable using it as the main transport, here in Dublin it can be more difficult. Less likely, you will be thinking about relocation together with the car, and honestly, I do not recommend to do so.
Having a family where two people can have monthly earnings can be different in Dublin, as only one of you will get a Work Permit and a G.N.I.B. card which allows being employed. This is another factor to think about. Does the new place of work cover your family monthly expenses? Do you have a mortgage you should pay on a monthly basis?
Salaries in Dublin
Salaries vary from a profession and position. When a company offers you a contract, it usually calls out a yearly salary e.g. €60k. The yearly salary offer includes all the taxes you have to pay here in Ireland. And the taxes are high and are approximately 43% of the monthly earnings.
If you have an offer, let's say €60k per year, do not run with a happy smile. First, you have to know how much will you be getting every month to your bank account. There is a Tax Salary calculator which can help you to calculate the yearly and monthly amount based on the offer amount you've received.
Use the Salary Calculator by Deloitte to get an idea of your monthly income.
The tax calculation for the €60k per year can show you approximately €3 500 per month.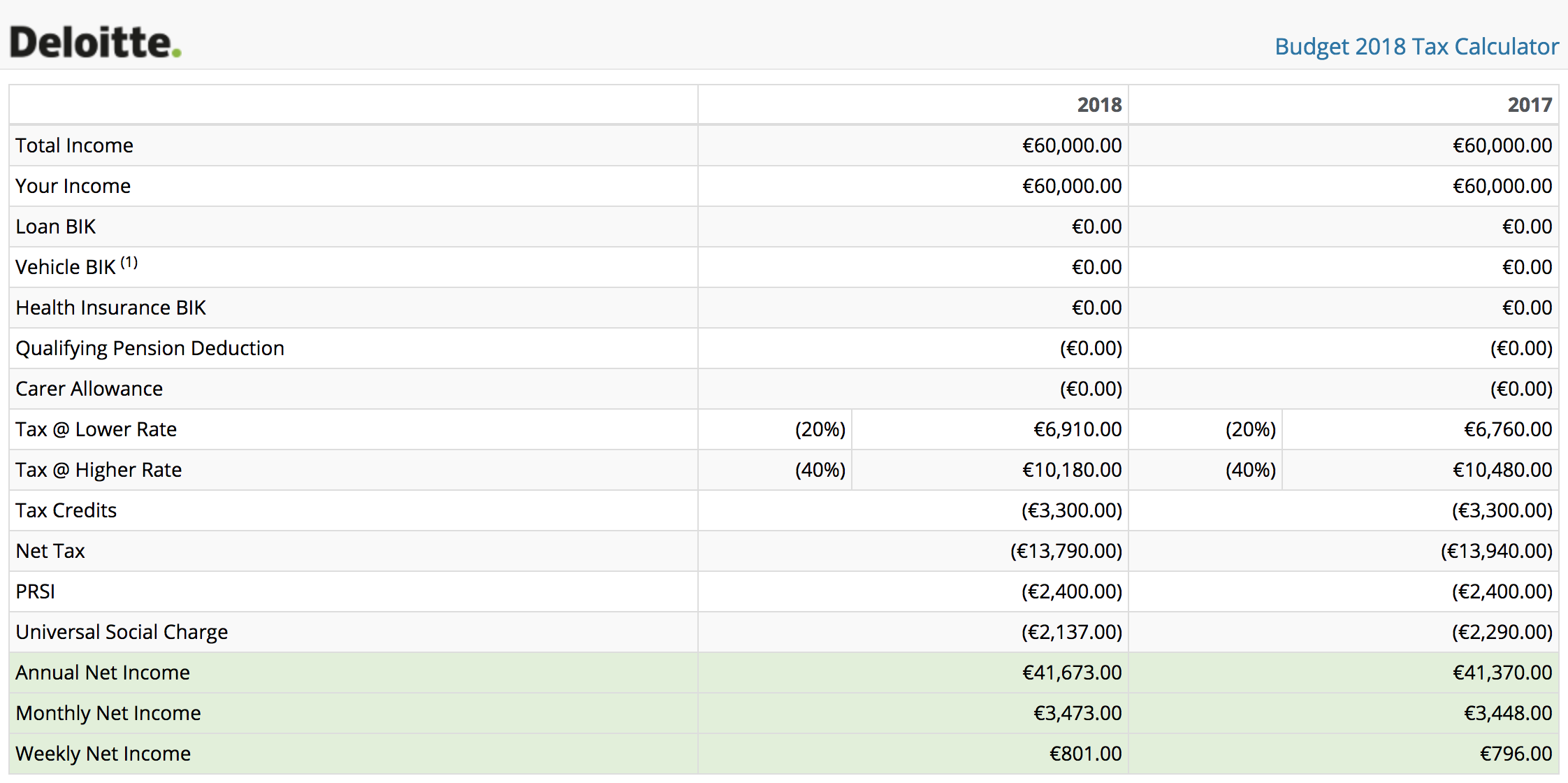 The €50-60k per year is a minimum salary you have to consider if you want to live in Dublin, Ireland. Obviously, if you plan to live in Dublin alone. In case you are moving with the family including kids, the €50-60k most likely won't be enough. And, with the salary €50-60k compared to your current earnings the level of life can change, so you should be ready for this.
All taxes are deducted every month by a company and you will receive a Net salary to your bank account.
Pension contributions are up to you. You can decide to allocate some amount from your salary to the pension account.
Banks
The banking system is pretty stable and automated. Experience is very positive. You can open a bank account very quickly. As a result, you will have a debit VISA/Maestro card, internet banking and a card reader for international transfers etc. There are a couple of banks I can recommend: AIB, Ulster, and Bank of Ireland.
When paying with your debit card in pubs or sometimes in booking shops a cashier can say to you "Do you want to cash back?". It means that he/she can withdraw your money up to €200 from your debit card and give you cash. Some sort of ATM machine, but without an ATM fee. This is a very popular way of getting cash here. Otherwise, you can use an ATM machine to get cash. All card transactions are subject for an extra fee. Every 3 months you can view via internet banking a document from a bank with all fee and transactions.
Rent in Dublin
Renting an apartment or house in Dublin is expensive. It can take up to 1/3 of your monthly income. The minimum rent you can find is around 900-1100 for a Studio apartment. If you consider having a one bedroom apartment the rent is around €1400-1700. For the two bedroom apartment or house, you can find the price around €1500-2000 per month.
The rent usually excludes the monthly bills you have to pay yourself. In addition to the monthly rent you have to pay, also include €80-200 for electricity which should be paid every 2 months, internet – €50-70/month, TV license if you watch TV – €160/year. For some houses, the recycling fee is also included. All bills are paid via websites as direct transfers.
You can check the Daft.ie website for the available rents propositions.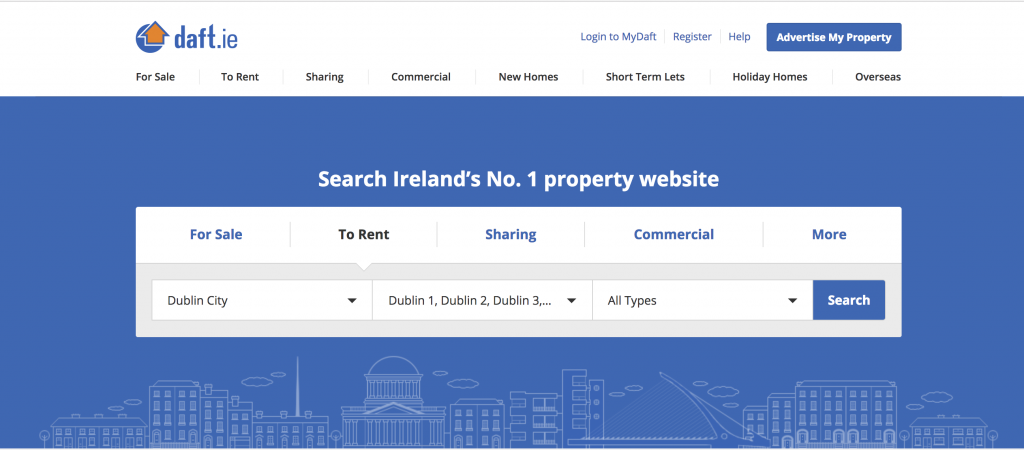 However, if you decide to move to Dublin, you wouldn't rent a house or apartment from the day one of your stay here. You will likely to rent a temporary apartment for a month or so and then get a long-term one as all the landlords request recommendations from your current work, previous recommendations from landlords, your monthly income, work permit, recommendation letter etc.
Documents
First things first, make sure you have a contract with the offer and a Critical Skills Work Permit. These two documents are the must-have before you will move to Ireland.
Before flying to Dublin, you have to get a single-entry visa. Ireland law doesn't allow to give a multi-entry visa outside of a country, even though you have a work permit and all legal documents which allow you to live in Ireland. The single-entry visa should be obtained in a Dublin consulate in Kyiv.
Once you are here in Dublin, you should apply for a multi-entry visa. You can apply for this visa only after you get a G.N.I.B. card, this is a plastic card, which allows you to permanently live in Ireland for a period of one year. The price of GNIB is €300/year for a single person. If you plan to come with the family, multiply this amount. The multi-entry visa will cost you €100/year per person. You should pay €400 for a visa and GNIB card every year for the next 4 years.
After 4 years, you can apply for a different stamp in your GNIB card which allows you to work without a work permit. Some sort of a Green Card. The new GNIB can be given for a period of 2 years on the same €300 price. The new visa also is for 2 years for €100.
After 5 years (4 years + 1 year with new GNIB stamp) you can apply for an Irish passport. The price is around €1000 and the review process is about 12 months. You should keep all the rent contracts, bills, payslips documents to apply for a passport.
A good company should cover all these expenses on your behalf.
Transport in Dublin
Overal experience is positive. There are buses, trams, trains, and taxis serve the city. Buses cover the majority of the city districts. The price for a single bus ticket depends on the area (or a number of stops) you are planning to travel. It can be €2.10 – 3.65 if you pay in a bus by cash or €1.50 – 2.90 if you have a leap card. The prepaid leap card is a card which is used in a bus or a tram. Some companies propose a monthly tax saver card, this is a monthly leap card on a discounted rate. So instead of €180 for a monthly card, you will pay €60 deducted from your monthly salary.
The taxi price is €8-20 on average. If you order a taxi from the Dublin Airport to the city center, you will pay about €25 or so. Taxi drivers will be expecting tips and will be thankful, however, it is not mandatory.
Food in Dublin
The sad news about the shopping experience in Dublin is that all shops close very early. Grocery shops are closing at 8 PM and shopping centers around 7-8 PM. So for example, if you want to go and buy some food after work when you get back home, you have to know exactly where to find shops which have late hours. By late I mean 10 PM, which is nothing compare to Kiev 24/7 working hours. For example, Tesco is opened till 10 PM, Lidl – 8 PM, other local shops – 5-7 PM.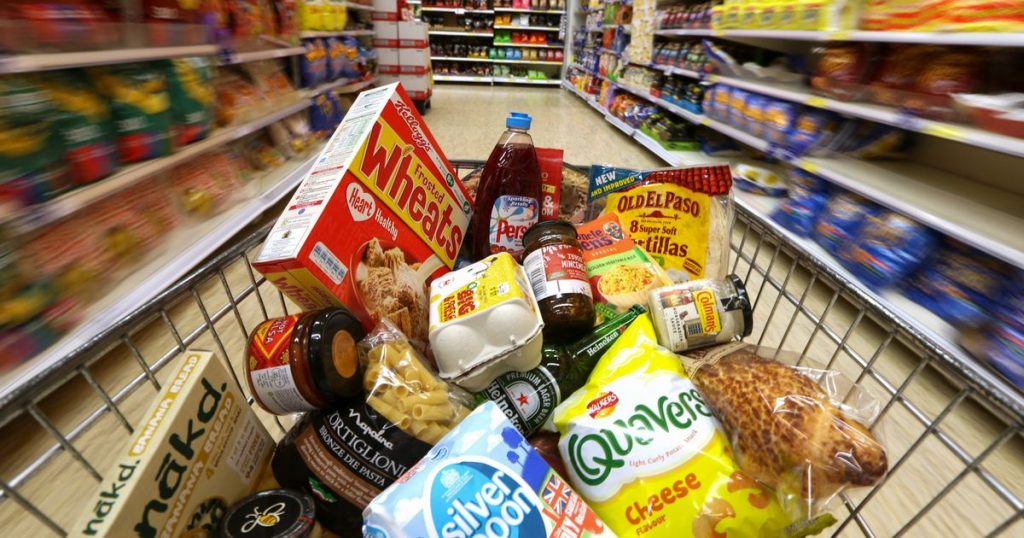 Prices for food are reasonably good. You can buy a liter of milk for 75 cents, a bread €0.8-3.0, a bottle of wine for €8-12, beer for €2-5 per bottle/can, chicken a half kilogram for €3 and caviar for €20-30 per 50-100 gram.
The weekly food shopping can be €30-50 if you live alone and €40-80 for a couple.
Health
A simple visit to a general practitioner (also known as GP) doctor costs  €40-70. The price depends on the district your apartment is located. From my experience, GPs are very general, and this is a first line which you should pass if you are in need to visit a hospital. GP, if your health condition is not the best can give you a doctor's certificate for your employer to stay at home for a couple of days.
Having a medical insurance is a very big plus, as it can cover some pharmacy, GP visits and partially hospital visits. Insurance conditions depend on the price of the insurance. It is great if your employer proposes a medical insurance.
Medical insurance doesn't give you any privileges in hospitals, you will still be in the long (if any) queue waiting for your turn, even if you are bleeding.
Baby birth here in Ireland is free and you shouldn't worry about having money. Except for a huge number of nappies and wipes after the birth :).
Pharmacies usually sell medicine based on the prescription given by a GP or a hospital. All other medicines are some sort of vitamins.
Gyms and pools visits can be paid on the front desk or a monthly access. The price for a single gym/pool visit is €6-20, monthly €50-200.
Kids, Babycare and Schools
There are lots of parks in Dublin where kids can safely play. The situation with babycare or children gardens and schools aren't very positive. Whether you will be paying babysitter hourly rate or a monthly fee for a babycare. Babycare price is around €1000/month. Usually, before a baby is born parents have been already looking for a babycare place free of charge and put their baby in the long waiting list. The list is usually 2-3 years long. Quality of majority babycare is average, sometimes you even don't want to "stay" here.
For the age of 0-6 years, a baby should have a doctor and the regular visits should take place. The doctor visits are free, however, if you would need to buy some medicine, you will have to pay.
There are few schools with girls and boys, majority of schools are for boys or for girls only.
Flights
There is no direct flight between Ukraine and Ireland. The cheapest "Return" flight from Dublin to Kyiv is €250-300, paid one month in advance. In case you are planning to fly "today", the price can be €1000. The prices are based on the Lufthansa airline as this one is the cheapest one to fly back and forth. My experience flying with Lufthansa usually more negative than positive. Delays, quality of food, short legs in Munich and Frankfurt airports. Next ones are KLM and AirFrance airlines, the price is higher. Hopefully, RyanAir will open the direct flights to Kyiv.
My opinion about living in Dublin
In case you are looking for a quiet place to live with the family or single, this is a good choice. Dublin is located between USA and Europe which opens a wide range of places to visit. Shops close very early, which adds some inconvenience. Overal, Dublin is a safe place to live and plan your life.