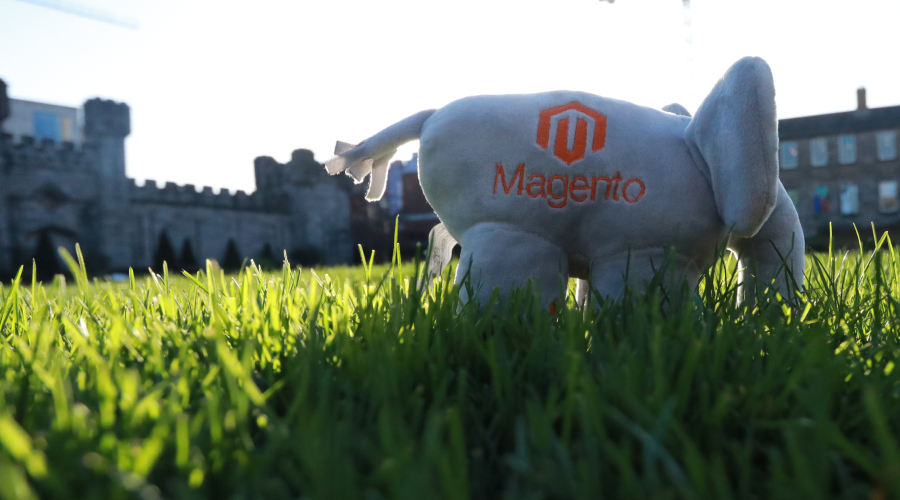 The Magento Tech Digest is the biggest collection of the resources dedicated to Magento development and related topics. Here, you can find opinions and recommendations of Magento professionals, various how-tos, product reviews, event announcements, video tutorials, and much more.

For Magento beginners, this is a great place to tap into the knowledge of development gurus. For experienced developers, this is an opportunity to find information on eCommerce innovations, discuss new tools and techniques. For anyone wishing to share knowledge and learn about the latest trends in Magento development, there are announcements of upcoming events.

Just click through the links and stay abreast of the latest news from the Magento universe!

In addition, browse the previous Magento Tech Digest #104.
Magento Tutorials
How to Downgrade Magento 2 Commerce to Open Source by Firebear Studio
How to Setup an Ubuntu Server for Magento 2 Open Source by Andrii Paschenko
How to use if else in Knockout JS in Magento 2 by Rohan Hapani
How to Upload Image using UI Component in Magento 2 by Rohan Hapani
Lazy load your images and iframes by Danijel Vrgoc
What is CSS in Magento 2? by Sergey Samets
Magento 2: Creating a custom module by Juan Pablo Ventoso
Add An Important Notice to Your Magento2 Website by Earl Stevens
Use of Event catalog_category_change_products Magento 2 by Rakesh Jesadiya
How to Configure Return Merchandise Authorization (RMA) in Magento 2 by Gentian Shero
How to Pause Your Magento 2 Store In Google Search During Coronavirus Outbreak by Shivbhadrasinh Gohil
Magento 2 – stuck or long-running cron after upgrade to 2.3.X by Alan Barber
Change Category Layout for Specific Category by MageVision
Remove "Apply Discount Code" From Checkout by MageVision
Mage Mastery
I am thrilled to announce my new project. Mage Mastery is for developers by developers. Mage Mastery is a free learning resource for all topics related to Magento 2. Whether you want to learn backend or frontend of Magento 2 development, this is the place to go.
Magento 2 Development Workshop by Max Pronko
PHP
How to Remove and Uninstall Magento 2 Extension (updated 2.3.X) by MageComp
How To Get The Data Of Shopping Cart Items, Subtotal, Grand Total, Billing & Shipping Address In Magento 2 by Sanjay Jethva
Magento 2 : Add "Use Default Value" Checkbox in UI Form by Rohan Hapani
How to add dynamic rows in system configuration in Magento 2 by Rohan Hapani
How to Implement Dynamic Rows System Config in Magento 2 by Chirag
Add A Button In System Configuration by MageVision
Video
Adobe Summit Live Reaction by ECommerce-Aholic
Security.txt demo by Magento Community Engineering
ReCAPTCHA demo by Magento Community Engineering
PWA Studio Community Meeting 03 March, 2020 by Magento Community Engineering
Magento Global Contribution Day – Kick Off Session by Magento Community Engineering
Taming Magento Static Tests by Magento Community Engineering
Magento Commerce Global Contribution Day 2020 Compilation by Magento Community Engineering
Should we STOP using Magento 1? by Max Pronko
Dependency Injection (Inversion of Control of the SOLID) explained by Max Pronko
Amazon Marketplace Product Listing Creation with Magento 2 by Max Pronko
Amazon Marketplace Configuration with M2E and Magento 2 by Max Pronko
Events
Magento 2 Development Training by Max Pronko
General
Magento Tech Digest #104 by Max Pronko
COVID-19, E-Commerce and the Black Swan by Slava Kravchuk
Magento Association – A New Step In The Community Development by Firebear Studio
Wish You Very Happy 12th Birthday Magento! by Gaurav Jain
Top 10 Best Responsive Magento Themes for 2020 by Gaurav Jain
#MagentoMonday Community Digest 2020.03.30 by Sherrie
Adobe Summit 2020 by Diana Zevan
Summing up
If you come across some Magento-related resources that you think are worth following, please share them with me, so I can include them in the following Magento Tech Digest, too.