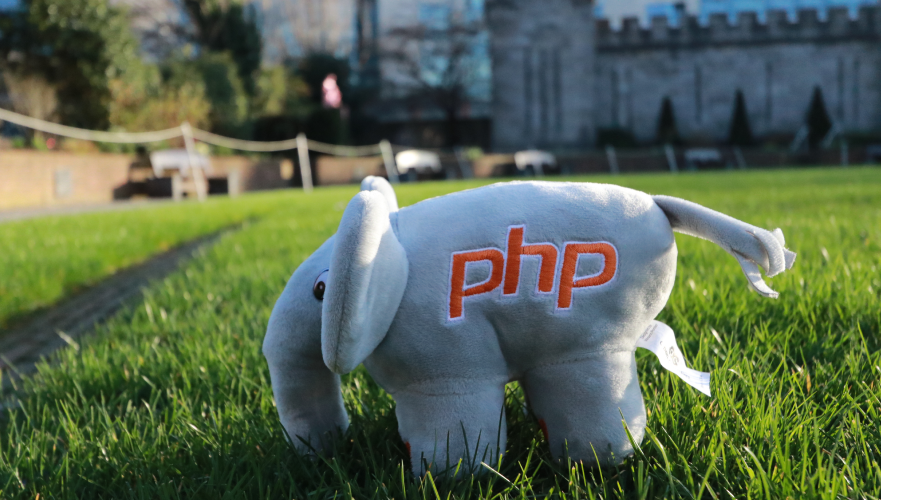 The Magento world is huge and constantly evolving. Each week something new is happening – a product update, a new tool, an industry event, a knowledge-sharing initiative. I want to make it easier for you to find your way in the ocean of Magento-related information by putting together this digest.

Here, I list all the recent Magento news that I think are worth your attention. I am familiar with Magento as a hands-on developer, a consultant, a speaker, and a trainer. I see and evaluate Magento news and updates from all these points of view selecting the information that brings value to developers, online merchants, and Magento students.

I try to fill my digest with the most important product updates, the most engaging tutorials, the most critical events that concern Magento and eCommerce in general. I want it to become your starting point and guide in the Magento universe. Click the links and see what is happening around the most popular eCommerce platform.

For your convenience, I'm adding a link to the previous Magento Tech Digest #111 in case you missed it.
Magento Tutorials
How to Improve Magento 2 Performance Issues Caused by Non-cacheable Pages by Firebear Studio
How to Change Theme In Magento 2 by Gaurav Jain
How to Change the Logo in Magento 2 by Gaurav Jain
How to Edit Magento 2 Email Templates by Maxim Gordin
Magento Search & Usage Of Temporary Tables by Magecom
Mage Mastery
I am thrilled to announce my new project. Mage Mastery is for developers by developers. Mage Mastery is a free learning resource for all topics related to Magento 2. Whether you want to learn backend or frontend of Magento 2 development, this is the place to go.

Magento 2 Development Workshop by Max Pronko
PHP
Creating Virtual Product Programmatically in Magento 2 by BlogTreat
Apply Coupon Code While Programmatically Adding Product to Cart In Magento 2 by Dhiren Vasoya
Magento 2 : Create a Product Attribute using Data Patches by Rohan Hapani
How to Add Product to Wishlist in Magento 2 Programmatically by Thinh Nguyen
How to filter CMS Page or Static Block content in Magento 2? by Prince Patel
XML
Magento 2: How to add New Button to The Product List Page in Backend using UI Component by Dhiren Vasoya
How to Create Custom Shipping Method in Magento 2 by Rohan Hapani
Extensions
LiqPay Extension now Available on Magento Marketplace! by Max Pronko
PWA
How to Fix Webpack That Hangs Before Compilation (PWA Studio Issue) by Firebear Studio
PWA In Magento 2: What is PWA? by Gaurav Jain
Need of Magento PWA and Success Stories Behind It by AbdurRahman Lakhani
How to Set up PWA in Magento 2.3 -The Ultimate Guide by Magentofx
Video
Пишем Блог модуль на Magento 2.3.4 – Live Stream by Макс Пронько
Listing Component in Magento 2 Customer Account by Max Pronko
Magento 2 Controller vs Symfony Controller – Who is the WINNER? by Max Pronko
4 steps to create high quality Magento 2 Theme by Max Pronko
5 key CONCEPTS to be a PROFESSIONAL Magento 2 developer by Max Pronko
Payment troubles on Magento 1 past end of life by eCommerce-Aholic
PWA Studio Community Sync 22 May, 2020 by Magento Community Engineering
Events
Magento 2 Development Training by Max Pronko
Magento 2 Development Workshop – Enroll Now! by Max Pronko
General
Magento Tech Digest #111 by Max Pronko
5 ways to promote content in Magento 2 by Max Pronko
Atwix MageNews – May 2020 by Roman Glushko
Top 5 reasons to choose Magento Commerce Cloud by Maria Zayac
Managing Your Digital Commerce Investment For Long-Term Success by Brian Green
7 Magento 2 SEO Optimization Secrets from Steven Wu (R&W Media) by Ellie Yantsan
Magento 2.4. What is new for us? by SaM Ecommerce
High Risk or High Maintenance? An Update on Magento 2 Security by Sanne Bolkenstein
FBI warns hackers are planting card skimmers on online stores running a vulnerable Magento plugin by Graham Cluley
Did you find something interesting?
I hope you did. I personally think these resources are worth following and subscribing to. However, I may have missed something and would really appreciate if you showed me where else we can find relevant Magento information. Please share links and tell me what you think about Magento digest and how I can make it better.