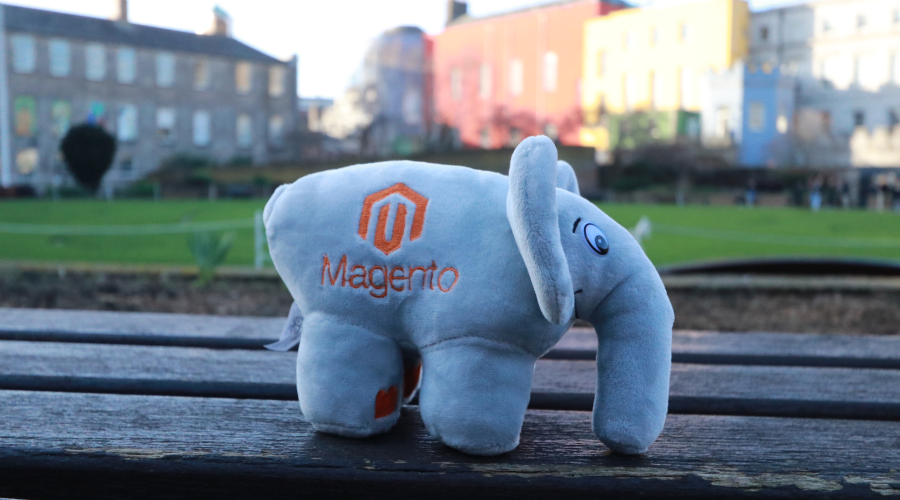 The Magento world is huge and constantly evolving. Each week something new is happening – a product update, a new tool, an industry event, a knowledge-sharing initiative. I want to make it easier for you to find your way in the ocean of Magento-related information by putting together this digest.

Here, I list all the recent Magento news that I think are worth your attention. I am familiar with Magento as a hands-on developer, a consultant, a speaker, and a trainer. I see and evaluate Magento news and updates from all these points of view selecting the information that brings value to developers, online merchants, and Magento students.

I try to fill my digest with the most important product updates, the most engaging tutorials, the most critical events that concern Magento and eCommerce in general. I want it to become your starting point and guide in the Magento universe. Click the links and see what is happening around the most popular eCommerce platform.

For your convenience, I'm adding a link to the previous Magento Tech Digest #115 in case you missed it.
Magento Tutorials
Exploring Magento 2 Backend: Advertising Channels by Firebear Studio
Exploring Magento 2 Backend: Visual Merchandiser by Firebear Studio
Magento 2 Backend Exploration: Gift Registries by Firebear Studio
How to fix "Updater application is not available" issue in Magento 2 by Firebear Studio
How to Address Backup Issues in Magento 2 by Firebear Studio
All You Need to Know About Customize a Theme's Styles in Magento by Dhiren Vasoya
Why 75% of Your Marketing Emails are Never Opened and What to Do About It by Gaurav Jain
How to Create a Cart Price Rule in Magento 2 by Gaurav Jain
Magento 2: Regenerate Catalog Product Cache Images Programmatically by Dhiren Vasoya
Migrating PHPUnit 6 to PHPUnit 9.1 in Magento 2.4 by Lbajsarowiczpl
How to move block, container in a layout in a Magento 2 page by Jacob Nguyen
How to Install a Language Pack in Magento 2 by Thomas Odey
Mage Mastery
I am thrilled to announce my new project. Mage Mastery is for developers by developers. Mage Mastery is a free learning resource for all topics related to Magento 2. Whether you want to learn backend or frontend of Magento 2 development, this is the place to go.

Magento 2 Development Workshop by Max Pronko
The deploy:mode:show Command by Max Pronko
PHP
Add Product Customizable Options Programmatically in Magento 2 by BlogTreat
How To Get Formatted Price With Currency In Magento 2 by Dhiren Vasoya
How to add custom fields in Customer Address Form in Magento 2 by Rosie Phan
XML
Solved: How to Get Product Attribute In Cart In Magento 2 by Dhiren Vasoya
Magento 2: How to Get Admin User Data in Observer by Dhiren Vasoya
News
Atwix MageNews – June 2020 by Roman Glushko
Video
7 ways to customize and create a Magento 2 Theme by Max Pronko
TOP 11 Web Development Trends in 2020 by Max Pronko
Amazon Clone using Magento 2 by Max Pronko
How to add a Bootstrap CSS for Your Magento 2 Theme by Max Pronko
[Live Coding] Magento 2 Extension Stream #1 by Max Pronko
[Live Coding] Magento 2 Selective Cache Extension Part #2 by Max Pronko
Events
Magento 2 Development Training by Max Pronko
Meet Magento UK 2020 Online by Diana Zevan
Meet Magento UK '20 – Looking back by G
General
Magento Tech Digest #115 by Max Pronko
5 Best Practices For Optimizing The Mobile eCommerce Funnel by Magento
Product Recommendations Powered by Adobe Sensei Now Integrate with Magento Page Builder by John Stockton
What to Consider When Planning an M1-M2 Migration by Aigars Pavlovics
10 Devastating Consequences Of Magento 1 End Of Life by Tigren
Top 3 Best Magento Hosting Providers in 2020: Which One Is Best? by Louisa J. Bauer
Did you find something interesting?
I hope you did. I personally think these resources are worth following and subscribing to. However, I may have missed something and would really appreciate if you showed me where else we can find relevant Magento information. Please share links and tell me what you think about Magento digest and how I can make it better.