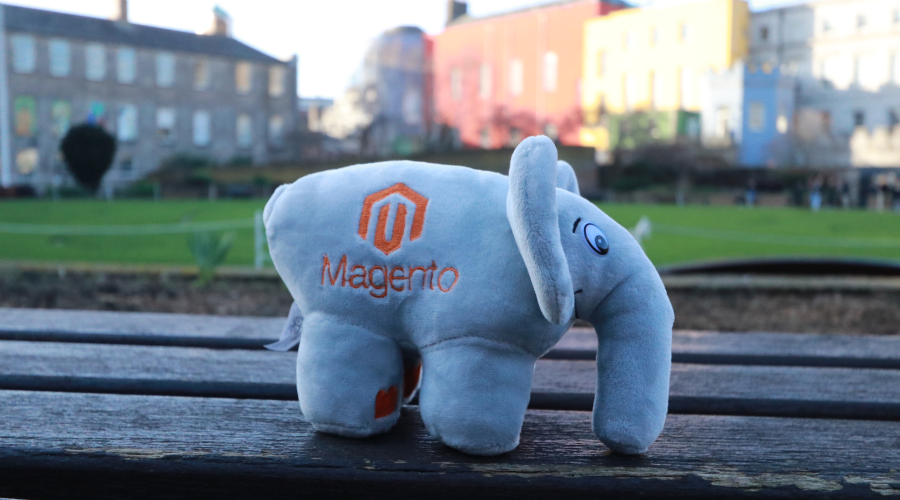 The Magento world is huge and constantly evolving. Each week something new is happening – a product update, a new tool, an industry event, a knowledge-sharing initiative. I want to make it easier for you to find your way in the ocean of Magento-related information by putting together this digest.

Here, I list all the recent Magento news that I think are worth your attention. I am familiar with Magento as a hands-on developer, a consultant, a speaker, and a trainer. I see and evaluate Magento news and updates from all these points of view selecting the information that brings value to developers, online merchants, and Magento students.

I try to fill my digest with the most important product updates, the most engaging tutorials, the most critical events that concern Magento and eCommerce in general. I want it to become your starting point and guide in the Magento universe. Click the links and see what is happening around the most popular eCommerce platform.

For your convenience, I'm adding a link to the previous Magento Tech Digest #123 in case you missed it.
Magento Tutorials
Exploring Magento 2 Backend: Tools (Cache Management, Index Management, Backups) by Firebear Studio
Exploring Magento 2 Backend: Support (Data Collector & System Reports) by Firebear Studio
Exploring Magento 2 Backend: Permissions (All Users, Locked Users, User Roles) by Firebear Studio
A Step by Step Guide to Setup RSS Feed in Magento 2 by Gaurav Jain
How to Configure/Setup Return-Path Email in Magento 2 by Gaurav Jain
Magento 2: How to Add Custom Sidebar On Checkout Page by Dhiren Vasoya
How to Configure/Setup Value Added Tax (VAT) in Magento 2 by Gaurav Jain
How to Disable MSI in Magento 2? by Dhiren Vasoya
How to Enable or Disable Reorders in Magento 2 by Rohan Hapani
How To Check Your Magento Version by Vishal Lakhani
How To Configure Magento 2 Price Scope by Vishal Lakhani
How can a Magento 2 Instagram feed extension help you boost sales? by Lucy Pham
How to Setup Two Factor Authentication Magento 2.4 by Ashok Mahyavanshi
How To Install Magento 2.3 and Configure on Ubuntu 18.04 by Anrey Zhurba
Semantic Versioning Checker: versioning modules and fast-tracking Marketplace submissions by Igor_gorin1
How to Install Magento 2 Using Command Line by Dev Hooks
Mage Mastery
I am thrilled to announce my new project. Mage Mastery is for developers by developers. Mage Mastery is a free learning resource for all topics related to Magento 2. Whether you want to learn backend or frontend of Magento 2 development, this is the place to go.

Magento 2 Development Workshop by Max Pronko
PHP
How to Create Your First CUSTOM GraphQL Query in Magento 2 by Sukeshini Rathnayake
Get Attribute ID by attribute code in Magento 2 by Ashok Mahyavanshi
Check the current area code in Magento 2 by Prince Santoki
Get store config value in XML Magento 2 by Prince Santoki
Video
Custom UI Component Filter Tutorial | Magento 2 Tutorial by Max Pronko
Adobe Stock Integration Public Meeting, 11th August 2020 by Magento Community Engineering
Community Engineering Hangouts – Storefront API by Magento Community Engineering
PWA Studio Community Sync 14 August, 2020 by Magento Community Engineering
How do I get more work as a Magento developer? by Commerce Hero
Experience with REST API vs Controller in Magento 2 by Max Pronko
API and Classes in a Magento 2 Extension by Max Pronko
Deployment Automation for Magento 2 Projects by Max Pronko
Do you know Magento 2 UI Components well enough? by Max Pronko
Поговорим о программировании – Лайв Стрим by Макс Пронько
Events
Magento 2 Development Training by Max Pronko
General
Magento Tech Digest #123 by Max Pronko
What's New in Magento 2.4? Features and Benefits for Merchants Explained by Antonio Gotovac
Did you find something interesting?
I hope you did. I personally think these resources are worth following and subscribing to. However, I may have missed something and would really appreciate if you showed me where else we can find relevant Magento information. Please share links and tell me what you think about Magento digest and how I can make it better.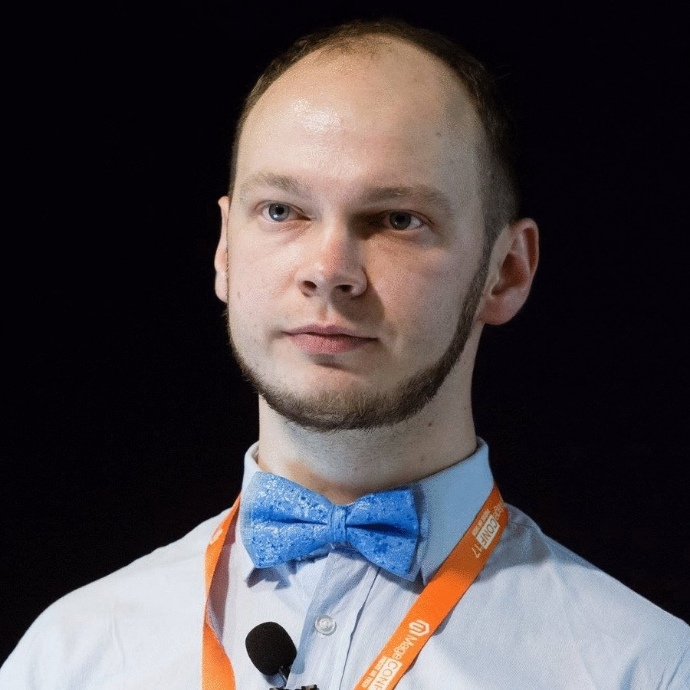 Max Pronko is an international Magento Expert, development consultant, motivational speaker and Magento award-winning developer. He is known for the educational development programs for organizations of all sizes and has positively affected thousands of people and organizations worldwide.
The Devletter
Subscribe to my Magento 2 tips and tutorials content.
Every week I send an interesting email directly to your inbox