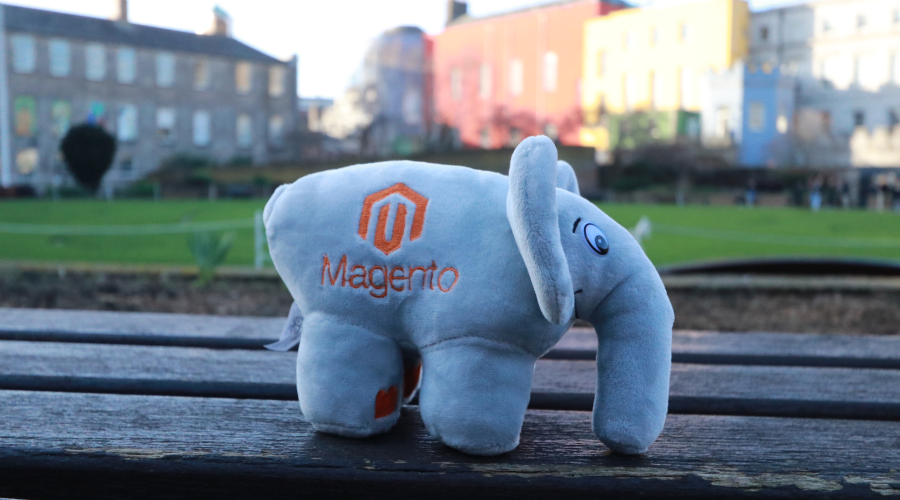 The Magento world is huge and constantly evolving. Each week something new is happening – a product update, a new tool, an industry event, a knowledge-sharing initiative. I want to make it easier for you to find your way in the ocean of Magento-related information by putting together this digest.

Here, I list all the recent Magento news that I think are worth your attention. I am familiar with Magento as a hands-on developer, a consultant, a speaker, and a trainer. I see and evaluate Magento news and updates from all these points of view selecting the information that brings value to developers, online merchants, and Magento students.

I try to fill my digest with the most important product updates, the most engaging tutorials, the most critical events that concern Magento and eCommerce in general. I want it to become your starting point and guide in the Magento universe. Click the links and see what is happening around the most popular eCommerce platform.

For your convenience, I'm adding a link to the previous Magento Tech Digest #126 in case you missed it.
Magento Tutorials
Exploring Magento 2 Oracle NetSuite ERP Integration: Items/Products by Firebear Studio
Exploring Magento 2 Oracle NetSuite ERP Integration: Inventory Management by Firebear Studio
Magento 2 Product Types: All You Need to Know Guide by Gaurav Jain
How to Create New Categories in Magento 2 (Including Root Category) – Episode 1 by Gaurav Jain
How to Manage Categories In Magento 2 (Include, Move, Delete, Hide) – Episode 2 by Gaurav Jain
Finale Episode: How to Create Category Rewrites in Magento 2 by Gaurav Jain
How to Create Custom Order Status in Magento 2 by Rohan Hapani
20-Point Magento Migration Checklist For Merchants by Chris
How to Calculate Product Price Based on Custom Dimensions in Magento 2 by Vitali Dudin
How to Make Ecommerce Website With Magento from Scratch by Magentofx
7 Steps to Speed up Your Magento 2 by Zoya
Exploring Magento 2 Oracle NetSuite ERP Integration: Product Custom Options by Firebear Studio
Solved: Export File gets "Message is added to queue, wait to get your file soon" in Magento 2.3.X by Dhiren Vasoya
Mage Mastery
I am thrilled to announce my new project. Mage Mastery is for developers by developers. Mage Mastery is a free learning resource for all topics related to Magento 2. Whether you want to learn backend or frontend of Magento 2 development, this is the place to go.

Magento 2 Development Workshop by Max Pronko
PHP
Magento 2 : Get Default Billing and Shipping Address by Customer ID by Rohan Hapani
How to add a static block in a sidebar column Magento 2? by Quan Mai
Send Image attachment with Email template in Magento2 by Prince Santoki
XML
How to Move Apply Coupon To Order Summary in Magento 2 by Rohan Hapani
How to Send mail from Custom Module in Magento2 by Prince Santoki
Remove decimals from quantity on product grid in Magento2 by Prince Santoki
JavaScript
7 Things to Know Before Learning a Javascript Framework by Dev Hooks
Video
Strategy Design Pattern (PHP Edition) by Max Pronko
EQP API Webinar by Magento Community Engineering
Cloud Community Demo – Cloud Docker release with Bohdan Korablov by Magento Community Engineering
4 steps to create high quality Magento 2 Theme by Max Pronko
Magento 2 Commerce to Open Source Migration by Max Pronko
5 key CONCEPTS to be a PROFESSIONAL Magento 2 developer by Max Pronko
Virtual Type in Magento 2 Explained by Max Pronko
Dependency Injection (Inversion of Control of the SOLID) explained by Max Pronko

Events
Magento 2 Development Training by Max Pronko
General
Magento Tech Digest #126 by Max Pronko
Magento 2: The Most Powerful Open-Source Solution For Your E-Commerce Business by Firebear Studio
The 7 Gifts Holiday Shoppers Want This Year by Adobe Partners
7 Reasons Why Magento 2 Is a Splendid Choice for Ecommerce Store by SaM Ecommerce
Best Ways to Increase Average Order Value in Magento 2 by Nga Nguyen
Top 4+ Magento 2 Base Price Extension | Free & Premium 2020 by Ha Phuong
5 Reasons Why DTC Brands Should Migrate to Magento Commerce by Ziffity
Magento and Elasticsearch REST API: The must-have developers' toolset by Maria Tkachuk
Magento Sites Vulnerable to RCE Stemming From Magmi Plugin Flaws by Lindsey O'Donnell
MAGMI Magento plugin flaw allows remote code execution on a vulnerable site by Pierluigi Paganini
All You Need To Know About E-Commerce Development With Magento In 2020 by Tarun Nagar

Did you find something interesting?
I hope you did. I personally think these resources are worth following and subscribing to. However, I may have missed something and would really appreciate if you showed me where else we can find relevant Magento information. Please share links and tell me what you think about Magento digest and how I can make it better.