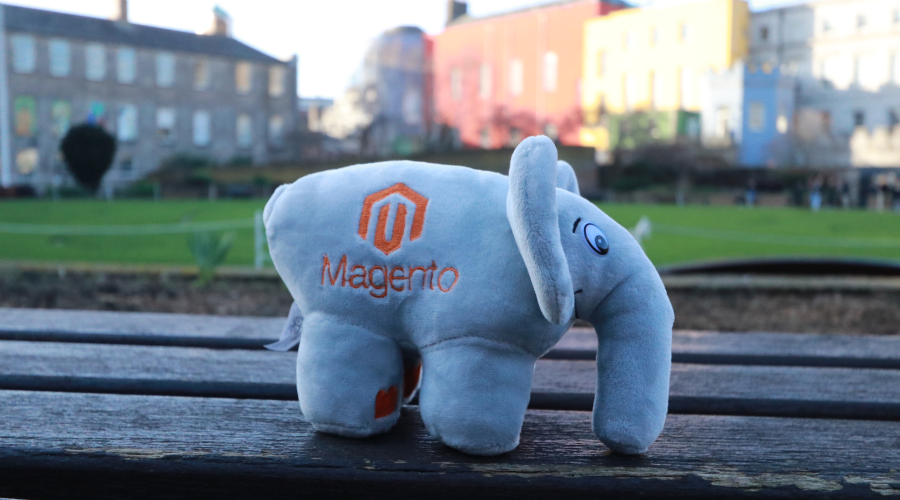 The Magento world is huge and constantly evolving. Each week something new is happening – a product update, a new tool, an industry event, a knowledge-sharing initiative. I want to make it easier for you to find your way in the ocean of Magento-related information by putting together this digest.

Here, I list all the recent Magento news that I think are worth your attention. I am familiar with Magento as a hands-on developer, a consultant, a speaker, and a trainer. I see and evaluate Magento news and updates from all these points of view selecting the information that brings value to developers, online merchants, and Magento students.

I try to fill my digest with the most important product updates, the most engaging tutorials, the most critical events that concern Magento and eCommerce in general. I want it to become your starting point and guide in the Magento universe. Click the links and see what is happening around the most popular eCommerce platform.

For your convenience, I'm adding a link to the previous Magento Tech Digest #136 in case you missed it.
Magento Tutorials
How to Install Magento 2.4 via Command Line by Dhiren Vasoya
How to Uninstall Slider Revolution Magento 2 Extension by Eugenewd
How Businesses Optimize Magento 2 Stores in 5 Steps after Launch by Nga Nguyen
Quick Start Guide for Magento Commerce Cloud Sandbox by Truong
Mage Mastery
I am thrilled to announce my new project. Mage Mastery is for developers by developers. Mage Mastery is a free learning resource for all topics related to Magento 2. Whether you want to learn backend or frontend of Magento 2 development, this is the place to go.

Magento 2 Development Workshop by Max Pronko
PHP
Retrieve Attribute Sets Collection by Entity Type by MageVision
Get Collection Using SearchCriteriaBuilder in Magento 2 by Chirag
How to get Product Stock in Magento 2 by Nam Huynh
XML
How to Move Apply Coupon to Order Summary in Magento 2 by Dhiren Vasoya
How to Insert a Widget into Sidebar in Magento 2 by Gaurav Jain
Magento 2: How to Redirect on Checkout Page After Add to Cart by Dhiren Vasoya
Import and Export
SAP Business One Integration Hub – The Ultimate Way to Connect Magento 2 & Other Platforms to The ERP System by Firebear Studio
Video
PWA Studio Community Sync 13 Nov, 2020 by Magento Community Engineering
Community Engineering Hangouts – Remote Storage Support with AWS S3 by Magento Community Engineering
It's Really Hard To Copy An Offline Event To An Online Event | Guido Jansen by
Commerce Hero
Lars Roettig – Magento PWA Studio Community Maintainer by Commerce Hero
Magento 2 Professional Developer Exam How to pass it by Max Pronko
How to create multi websites with different domains in Magento 2 by Max Pronko
How to add Bootstrap JavaScript and CSS into Magento 2 custom theme by Max Pronko
Install M2E Pro with Magento 2 and sell on Amazon, eBay and Walmart by Max Pronko
How to sort Magento 2 attributes? by Max Pronko
Why you should check Vue Storefront PWA platform by Max Pronko
MageCONF 2020: Extending & Customizing Magento PWA Studio | Story Behind GoMage PWA Theme by GoMage — Magento Development Company
Events
Magento 2 Development Training by Max Pronko
Meet Magento Singapore 2020 on 26 November, 2020 [Virtual Event]
General
Magento Tech Digest #136 by Max Pronko
7 Best PHP Frameworks that you Need to Understand in 2021 by Yuliia Pronko
Best Resources to Learn Magento 2 to Become Magento Expert [2020 Update] by Gaurav Jain
About the "Magento Commerce Cloud Developer" Certification Exam by Andreas von Studnitz
7 Companies That Are Redefining Their eCommerce Business With Magento by Eugenewd
Magento Association Announces Partnership With Google by Ben Marks
MageCONF 2020: The Story Behind GoMage PWA Theme by Anna Plachkova
Shopify vs WooCommerce vs PrestaShop vs Magento – Detailed Comparison by Xaviera Khalid
Over 2800 e-Shops Running Outdated Magento Software Hit by Credit Card Hackers by Ravie Lakshmanan
Did you find something interesting?
I hope you did. I personally think these resources are worth following and subscribing to. However, I may have missed something and would really appreciate if you showed me where else we can find relevant Magento information. Please share links and tell me what you think about Magento digest and how I can make it better.