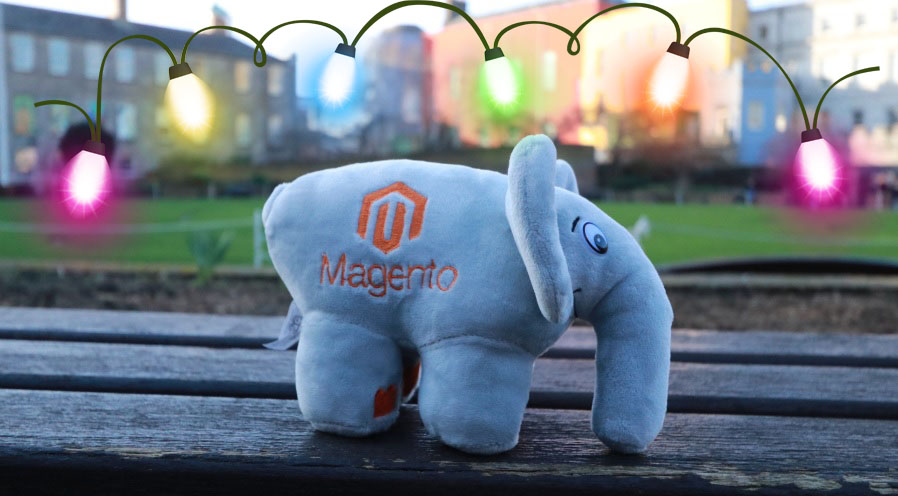 The Magento world is huge and constantly evolving. Each week something new is happening – a product update, a new tool, an industry event, a knowledge-sharing initiative. I want to make it easier for you to find your way in the ocean of Magento-related information by putting together this digest.

Here, I list all the recent Magento news that I think are worth your attention. I am familiar with Magento as a hands-on developer, a consultant, a speaker, and a trainer. I see and evaluate Magento news and updates from all these points of view selecting the information that brings value to developers, online merchants, and Magento students.

I try to fill my digest with the most important product updates, the most engaging tutorials, the most critical events that concern Magento and eCommerce in general. I want it to become your starting point and guide in the Magento universe. Click the links and see what is happening around the most popular eCommerce platform.

For your convenience, I'm adding a link to the previous Magento Tech Digest #143 in case you missed it.
Magento Tutorials
How to Configure Product Listings in Magento 2 by Gaurav Jain
Magento Cloud Response Times as measured by Fastly in New Relic by Max Chadwick
Magento Cloud Page Cache Hit Rate with New Relic Logs by Max Chadwick
Magento Page Builder: Powerful Content Creation by Robert Ulrich
Mage Mastery
I am thrilled to announce my new project. Mage Mastery is for developers by developers. Mage Mastery is a free learning resource for all topics related to Magento 2. Whether you want to learn backend or frontend of Magento 2 development, this is the place to go.

Magento 2 Development Workshop by Max Pronko
2020 Christmas Sale by Max Pronko
PHP
How to Add Country States / Regions by MageVision
How to Use ViewModels in Magento 2 (Working Examples) by Chirag
Video
How to add a Bootstrap CSS for Your Magento 2 Theme by Max Pronko
Shipping Method per Category Extension for Magento 2 by Max Pronko
AWS SES for Transactional Emails in Magento 2 by Max Pronko
Unit Testing changes in di xml Magento 2 by Max Pronko
Experience with REST API vs Controller in Magento 2 by Max Pronko
How to fix Security issues for Magento eCommerce stores by Alice Infoweb
Events
Magento 2 Development Training by Max Pronko
General
Magento Tech Digest #143 by Max Pronko
3 Reason To Run Email Marketing Campaigns For Magento 2 Stores by Dhiren Rock
Magento Highlights of 2020 by SaM Ecommerce
A Comprehensive Magento Review 2021 Guide for Adobe Magento Merchants by Magento Developer Group
Magento vs WordPress: The Ultimate Comparison for 2021 by admin Tags
Top Magento Development Trends To Follow in 2021 by Shams Mohammed
Did you find something interesting?
I hope you did. I personally think these resources are worth following and subscribing to. However, I may have missed something and would really appreciate if you showed me where else we can find relevant Magento information. Please share links and tell me what you think about Magento digest and how I can make it better.