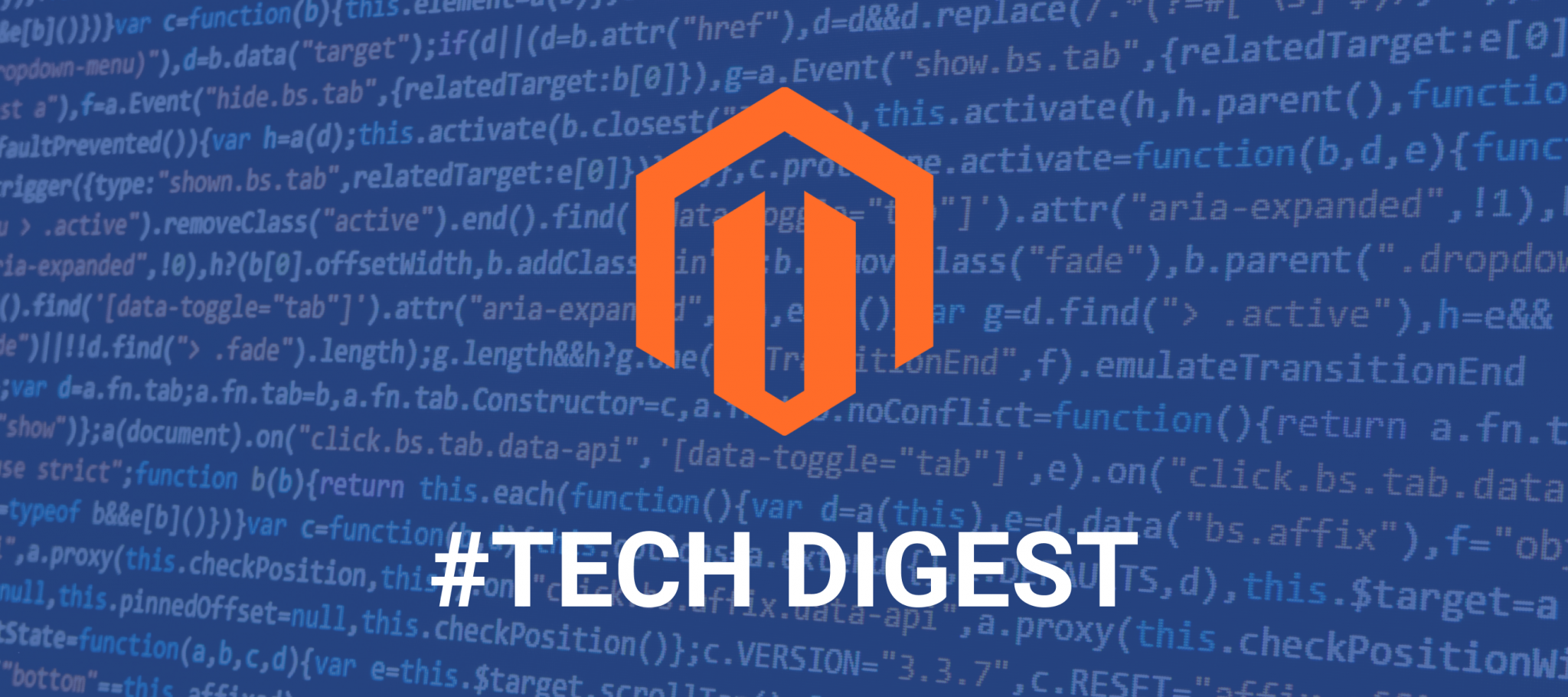 The Magento Tech Digest is the biggest collection of resources dedicated to Magento development and the related topics. Here, you can find opinions and recommendations of Magento professionals, various how-tos, products reviews, event announcements, video tutorials, and much more.

For Magento beginners, this is a great place to tap to the knowledge of development gurus. For experienced developers, this is an opportunity to find information on eCommerce innovations, discuss new tools and techniques. For anyone wishing to share knowledge and learn about the latest trends in Magento development, there are announcements of upcoming events.

Just click through the links and stay abreast of the latest news from the Magento universe!

In addition, browse the previous Magento Tech Digest #53.
Magento Tutorials
Magento PWA Studio: What is UPWARD? by Javier Villanueva
What is Page Builder in Magento 2? How to install it? by Aleksander Kutseika
How to add product image to Magento 2 by Yuri Doroshevich
How to Use Magento 2 API: Documentation, Examples & Tutorial by Andrey Masyuk
How to Switch from Deprecated Google Image Charts to Image Charts for Magento 1.x by MageComp
How to add a Custom Column to the Products Grid of Magento 2 by MageComp
Magento 2 – Full Page Cache Deep Dive by Mr. Jute
How To Index Product Attributes With Source Model In Flat Table In Magento 2? by Sam
Extensions
Magento 2 Customer Group Shipping and Payment Method by Firebear Studio
Magento 2 Banner Slider Extension by MageAnts by Firebear Studio
Critical Converge Elavon release to address Magento Commerce 2.3.1 changes by Pronko Consulting
PHP
Create an Attribute Set in Magento 2 via Installable Script by BlogTreat
Import and Export
Exploring Magento 2 SugarCRM Integration by Firebear Studio
Best Accounting Software Integration With Magento 2 by Firebear Studio
QuickBooks Overview & Magento 2 Integration by Firebear Studio
News
Partners Contribution Rewards Q1 2019 Rankings Announced by lkrell
Announcing the 2019 Community Spirit Award Winners by Ben Marks
Magento Community Updates
Community Engineering Hangouts – BulkApi examples by Magento Community Engineering
Community Engineering Newsletter, April 1 – 5, 2019 by lkrell
Video
Magento Architectural Discussion — April, 3, 2019 by Magento Community Engineering
Magento Architectural Discussion — April, 10, 2019 by Magento Community Engineering
Virtual Type in Magento 2 Explained by Max Pronko
Open Source Ecommerce Future by Max Pronko
5 key CONCEPTS to be a PROFESSIONAL Magento 2 developer by Max Pronko
Magento 2 Commerce to Open Source Migration by Max Pronko
4 steps to create high quality Magento 2 Theme by Max Pronko
Magento MSI Open Demo. April 13, 2019 by Igor Miniailo
Как работать с Magento 2 в команде разработчиков by Max Pronko
Gatsby vs GravCMS что выбрать для нового проекта? by Max Pronko
Gatsby vs VuePress – есть ли админ панель? by Max Pronko
Gary Vaynerchuk announced as the Keynote for Magento Imagine 2019 by
eCommerceAholic
What does Adobe Commerce Cloud mean for the future of Magento? by
eCommerceAholic
What's the difference in Magento Cloud vs OnPrem by
eCommerceAholic
Events
Meet Magento Poland in Kraków, PL on September 16-17th.
Meet Magento Brazil in São Paulo, Brazil on September 17th.
General
Magento Tech Digest #53 by Max Pronko
What is Magento? by Mary Dorogokupets
Notice – Phishing email attempts for Magento customers by lkrell
Own 9 out of 10 customers with 10 best comparison shopping engines [+PDF guide] by Elizaveta Barkalina
Magento vs Prestashop: The Best eCommerce Platform by Nexcess
Miguel Balparda's Adobe Summit Recap by Nexcess
How To Prevent Data Leaks On Your eCommerce Store by Nexcess
10 Steps To Success For Distributors in eCommerce by Isaiah Bollinger
What is Magento Market share and how to evaluate it? by Alex Normann
Enriching Magento's product information management with Pimcore by Aleksandra Kwiecień
Summing up
If you come across some Magento-related resources that you think are worth following, please share them with me, and I may include them in the Magento Tech Digest, too.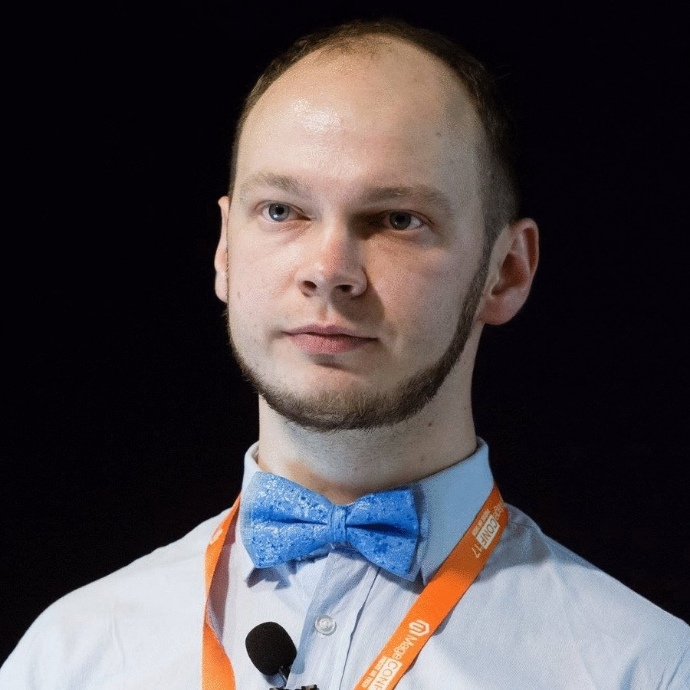 Max Pronko is an international Magento Expert, development consultant, motivational speaker and Magento award-winning developer. He is known for the educational development programs for organizations of all sizes and has positively affected thousands of people and organizations worldwide.
The Devletter
Subscribe to my Magento 2 tips and tutorials content.
Every week I send an interesting email directly to your inbox