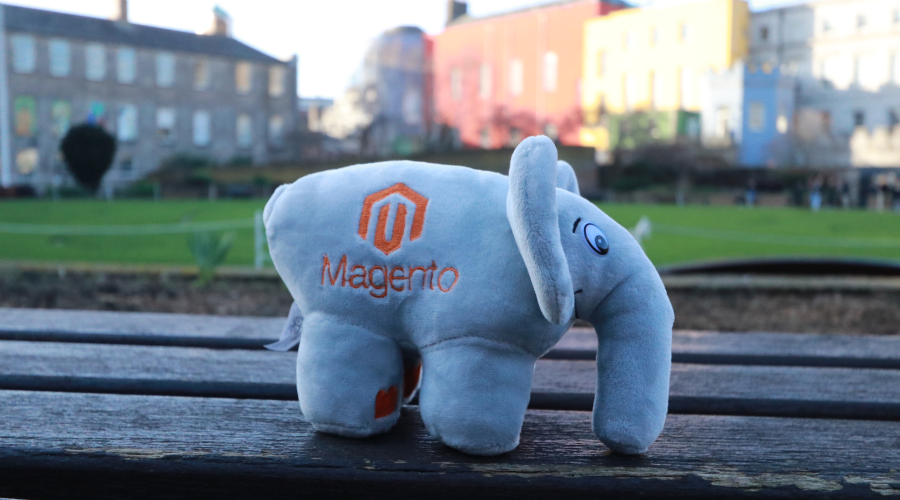 The Magento world is huge and constantly evolving. Each week something new is happening – a product update, a new tool, an industry event, a knowledge-sharing initiative. I want to make it easier for you to find your way in the ocean of Magento-related information by putting together this digest.

Here, I list all the recent Magento news that I think are worth your attention. I am familiar with Magento as a hands-on developer, a consultant, a speaker, and a trainer. I see and evaluate Magento news and updates from all these points of view selecting the information that brings value to developers, online merchants, and Magento students.

I try to fill my digest with the most important product updates, the most engaging tutorials, the most critical events that concern Magento and eCommerce in general. I want it to become your starting point and guide in the Magento universe. Click the links and see what is happening around the most popular eCommerce platform.

For your convenience, I'm adding a link to the previous Magento Tech Digest #112 in case you missed it.
Magento Tutorials
How to improve your Magento Performance with a free tool by Maria Zayac
Ultimate Guide to Magento 2 Dropshipping by Firebear Studio
Magento 2 Backend Exploration: Dynamic Blocks by Firebear Studio
How to Upgrade Magento 2 with composer by Gaurav Jain
How to Remove Magento Store URLs From Google Search Results by Gaurav Jain
How to Configure Sales Email / Order Confirmation in Magento 2 by Gaurav Jain
How to Validate Form Without Submitting Data in Magento 2 by Dhiren Vasoya
Magento 2: How to Insert Products on Homepage by Gaurav Jain
Unified User Guide for Magento 2.3 by Leslie_tilling
Magento 2 Migration: The Most Definitive Guide On the Web (Updated for 2020) by Alex Husar
Magento 2 Mobile Speed Optimization – A 2020-ready Guide by Alex Husar
Simplifying Magento Setup Data Patch Scripts with SimpleData by Mark Shust
Magento's Not Sane Google reCAPTCHA v3 Implementation by Max Chadwick
How to Create New Magento 2 Theme by Dmitriy Parhomenko
Magento 2 Custom Dynamic Maintenance Page with NGINX by Gaiterjones
Magento 2 – How to get external API value in the Ui component form by using a custom HTML button by Milan
Mage Mastery
I am thrilled to announce my new project. Mage Mastery is for developers by developers. Mage Mastery is a free learning resource for all topics related to Magento 2. Whether you want to learn backend or frontend of Magento 2 development, this is the place to go.

Magento 2 Development Workshop by Max Pronko
PHP
Creating Configurable Product Programmatically in Magento 2 by BlogTreat
How to create custom log file in module in Magento 2 by Chirag
XML
How to Remove Blocks or Containers From Layout Magento 2 by Gaurav Jain
Add Category Filter to Product Grid in Magento 2 Admin by Rohan Hapani
Video
Magento 2 Module Development – Part 3 by Max Pronko
MFTF 3.0.0 Release Candidate 3 by Magento Community Engineering
Adobe Stock Integration public meeting, 27th May 2020 by Magento Community Engineering
PWA Studio Community Sync 29 May, 2020 by Magento Community Engineering
Virtual Type in Magento 2 Explained by Max Pronko
Dependency Injection (Inversion of Control of the SOLID) explained by Max Pronko
Personalize Magento 2 Admin Login page with a company Brand Logo by Max Pronko
Angular in Magento 2, does it worth using? by Max Pronko
Events
Magento 2 Development Training by Max Pronko
MA Connect and the future of Magento events by Slava Kravchuk
Meet Magento UK 2020 in London, UK (Online) on June 17 to June 18, 2020
General
Magento Tech Digest #112 by Max Pronko
Converge Elavon for Magento 2: Why you should consider it for your online store by Max Pronko
Magento "classic" frontend vs. decoupled headless PWA by Mark Shust
Introducing Facebook Shops: What to expect for Magento 2 stores? by Rosie Phan
4 Things You Can't Forget On Magento Landing Page by Quinn Tran
Magento Dropshipping 101: How To Succeed? by Quinn Tran
Magento 1 End of Life: How to Meet PCI Compliance by Jillian Hufford
Best Free Magento 2 Marketing Automation Extensions For Your Online Store by Magecom
Magento 2.3.5 Release: Overview, New Features & Improvements by Magecom
Did you find something interesting?
I hope you did. I personally think these resources are worth following and subscribing to. However, I may have missed something and would really appreciate if you showed me where else we can find relevant Magento information. Please share links and tell me what you think about Magento digest and how I can make it better.