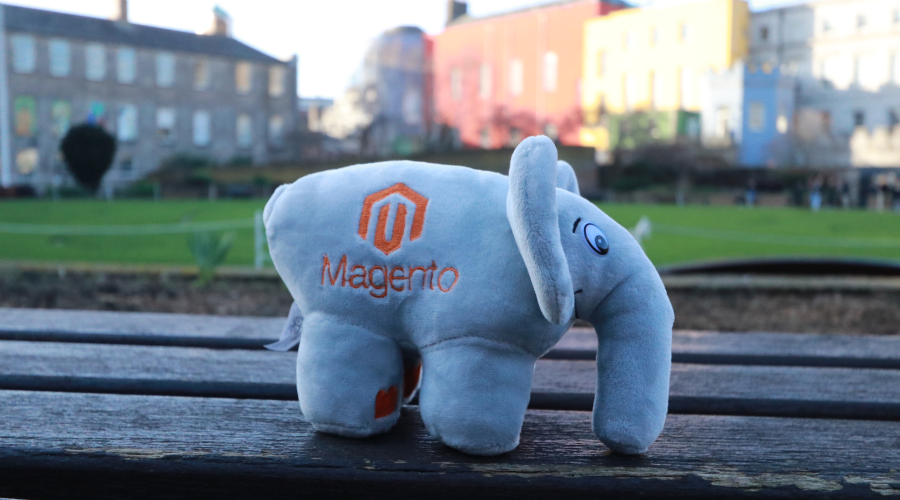 The Magento world is huge and constantly evolving. Each week something new is happening – a product update, a new tool, an industry event, a knowledge-sharing initiative. I want to make it easier for you to find your way in the ocean of Magento-related information by putting together this digest.

Here, I list all the recent Magento news that I think are worth your attention. I am familiar with Magento as a hands-on developer, a consultant, a speaker, and a trainer. I see and evaluate Magento news and updates from all these points of view selecting the information that brings value to developers, online merchants, and Magento students.

I try to fill my digest with the most important product updates, the most engaging tutorials, the most critical events that concern Magento and eCommerce in general. I want it to become your starting point and guide in the Magento universe. Click the links and see what is happening around the most popular eCommerce platform.

For your convenience, I'm adding a link to the previous Magento Tech Digest #116 in case you missed it.
Magento Tutorials
Exploring Magento 2 Backend: Rewards and Loyalty by Firebear Studio
Exploring Magento 2 Backend: dotdigital Engagement Cloud by Firebear Studio
Magento 2 Cannot Import Product Images: Reasons & Resolutions by Firebear Studio
How to Configure the Wishlist in Magento 2 by Gaurav Jain
How to Install Magento SUPEE 11346 [With or Without SSH] by Gaurav Jain
How To Migrate Data by Magento 2 Migration Tool? by Quinn Tran
How to create a full-screen popup by Thao Tran
How to create Promotion Banner for Magento 2 by Hong Vu
How to display popup based on Magento 2 cart by Thao Tran
Magento 2: How to Get System Configuration Value Into JS by Dhiren Vasoya
Mage Mastery
I am thrilled to announce my new project. Mage Mastery is for developers by developers. Mage Mastery is a free learning resource for all topics related to Magento 2. Whether you want to learn backend or frontend of Magento 2 development, this is the place to go.

Magento 2 Development Workshop by Max Pronko
PHP
How to Get Product Stock Information in Magento 2 by Dhiren Vasoya
How to add a new section to Admin Sales Order View in Magento 2 by Dat Dong
XML
How to add Dynamic CSS Using Page Assets in Magento 2 by MageComp
Magento 2: How to Show Product Magnification/Zoom in Product View Page by Dhiren Vasoya
How to remove block, container, static resource in Magento 2 by Tu Vo
Video
Community Engineering Hangouts – Storefront Application by Magento Community Engineering
PWA Studio Community Sync June 26, 2020 by Magento Community Engineering
Experience with REST API vs Controller in Magento 2 by Max Pronko
Deployment Automation for Magento 2 Projects by Max Pronko
Do you know Magento 2 UI Components well enough? by Max Pronko
Magento 2 Elasticsearch – install and configure by Max Pronko
Magento 2 Payments Refactoring using Service Oriented Architecture by Max Pronko
Magento 2 Service Isolated Architecture by Max Pronko
Events
Magento 2 Development Training by Max Pronko
General
Magento Tech Digest #116 by Max Pronko
Why online marketplaces are booming by Max Pronko
Support for Magento 1 Software Ends June 30, 2020 by Magento
What is Magento? by Diana Zevan
Top 5 Reasons it might be time to upgrade Magento Open Source to Magento Commerce by Alex Lunkov
Magento certifications and why they matter by Svitlana Ruban
Suggestion for Magento 1 End of Life and Need of Migration to Magento 2 by AbdurRahman Lakhani
Magento 1 to Magento 2 migration: Uncover the biggest trend in eCommerce world by Rosie Phan
Goodbye to Magento 1. Hello to Magento 2 by SaM Ecommerce
Magento 2 Benefits and Features, and How to Choose a Version by Andrea Saccà
Top Magento Development Trends in 2020 by Adorncommerce
Magento 1 Support Ends June 30, 2020 And Security Is A Problem by By Richard Meldner
Completion of Magento 1.x support in June 2020 and its implications for PCI DSS compliance by David E. Acosta
Adobe, Mastercard, Visa warn online store owners of Magento 1.x EOL by Catalin Cimpanu
Did you find something interesting?
I hope you did. I personally think these resources are worth following and subscribing to. However, I may have missed something and would really appreciate if you showed me where else we can find relevant Magento information. Please share links and tell me what you think about Magento digest and how I can make it better.