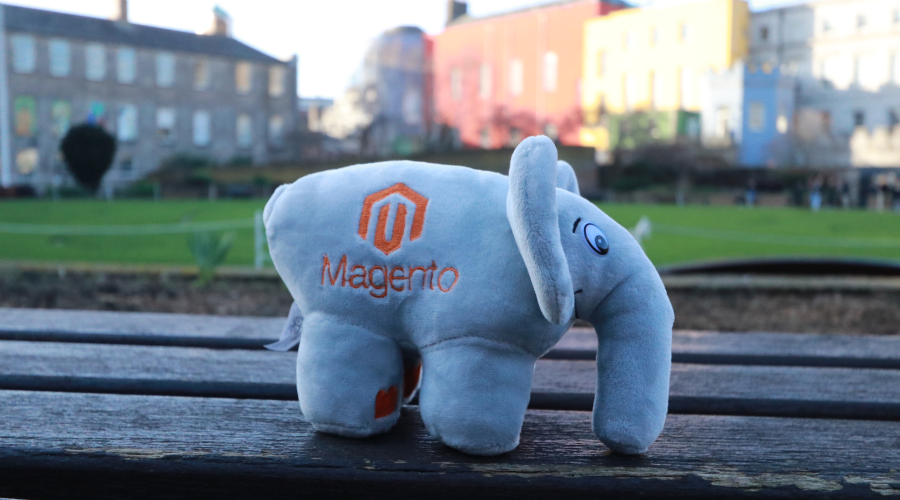 The Magento world is huge and constantly evolving. Each week something new is happening – a product update, a new tool, an industry event, a knowledge-sharing initiative. I want to make it easier for you to find your way in the ocean of Magento-related information by putting together this digest.

Here, I list all the recent Magento news that I think are worth your attention. I am familiar with Magento as a hands-on developer, a consultant, a speaker, and a trainer. I see and evaluate Magento news and updates from all these points of view selecting the information that brings value to developers, online merchants, and Magento students.

I try to fill my digest with the most important product updates, the most engaging tutorials, the most critical events that concern Magento and eCommerce in general. I want it to become your starting point and guide in the Magento universe. Click the links and see what is happening around the most popular eCommerce platform.

For your convenience, I'm adding a link to the previous Magento Tech Digest #124 in case you missed it.
Magento Tutorials
Exploring Magento 2 Backend: Action Logs (Report, Archive, Bulk Actions) by Firebear Studio
Exploring Magento 2 Backend: System/Other Settings (Message Inbox, Custom Variables, Encryption Key) by Firebear Studio
Exploring Magento 2 Backend: Reports by Firebear Studio
How to Configure WYSIWYG Editor in Magento 2 (updated 2020)
How to Create Credit Memo in Magento 2 by Gaurav Jain
How To Create And Manage Newsletters in Magento 2 (Episode 1) by Gaurav Jain
How to Manage Newsletter Subscribers Report in Magento 2 (Episode 2) by Gaurav Jain
Season Finale: How to Grow Newsletter Subscribers (and Get Results) by Gaurav Jain
How To Enable Magento Error Log by Vishal Lakhani
Top 8 Security Tips for Magento 2 by SaM Ecommerce
How to Improve Magento 2 ElasticSearch Catalog Search Results and Relevance by Gaiterjones
5 Ways To Avoid Sending Spam With Magento by Nga Nguyen
Mage Mastery
I am thrilled to announce my new project. Mage Mastery is for developers by developers. Mage Mastery is a free learning resource for all topics related to Magento 2. Whether you want to learn backend or frontend of Magento 2 development, this is the place to go.

Magento 2 Development Workshop by Max Pronko
Test Plan by Max Pronko
Magento 2 Associate Developer Exam Preparation by Max Pronko
Magento 2 Payment Method by Max Pronko
PHP
Get Product Collection by Category in Magento2 by Ashok Mahyavanshi
XML
How to Remove Apply Discount Code From Checkout Payment Page in Magento 2 by Dhiren Vasoya
Magento 2: How to Add Custom Validation To System Configuration Field by Dhiren Vasoya
How to Implement Multiselect Filter for Order Status in Magento 2 Order Grid by Dhiren Vasoya
How to Create Custom CMS Page Layout XML File in Magento 2 by Rohan Hapani
Add New Page layout option in Magento2 by Prince Santoki
Replace default Magento admin logo by Iftakharul Alam
News
Atwix MageNews – August 2020 by Roman Glushko
Magento Training and Certification Now Integrated with Adobe Resources by Richard Huie-Buckius and Danielle Campbell
Video
JavaScript Mixins in Magento 2 – Practical Tutorial by Max Pronko
Cloud Docker Demo – ECE-Tools release demo with Benjamin Batschelet by Magento Community Engineering
PWA Studio Community Sync 21 August 2020 by Magento Community Engineering
Magento 2 Elasticsearch – install and configure by Max Pronko
Magento 2 Service Isolated Architecture by Max Pronko
How to change Layout Type in Magento 2? by Max Pronko
Add Template to Layout in Magento 2 by Max Pronko
Events
Magento 2 Development Training by Max Pronko
General
Magento Tech Digest #124 by Max Pronko
Tales of the Magento Adobe Stock Integration. Part II by Oleksandr Shkurko
Magento Open Source, Commerce, Commerce Cloud: Which One Is Better? by Vishal Lakhani
A Detailed Comparison Guide: Magento Store View Vs. Website Vs. Magento Store by Vishal Lakhani
Magento 2 B2B Order Approval Workflows by Sebastian Klett
Update Your Google Feed to Gain a Competitive Advantage by David "Psy" Deppner
A Simple Guide to Start Dropshipping Business With Magento 2 by Magentofx
List of GraphQL Queries and Mutations for Magento 2 by Dev Hooks
The magic of Magento: choosing the right partner for your ecommerce project by Redbox's Editor
Did you find something interesting?
I hope you did. I personally think these resources are worth following and subscribing to. However, I may have missed something and would really appreciate if you showed me where else we can find relevant Magento information. Please share links and tell me what you think about Magento digest and how I can make it better.