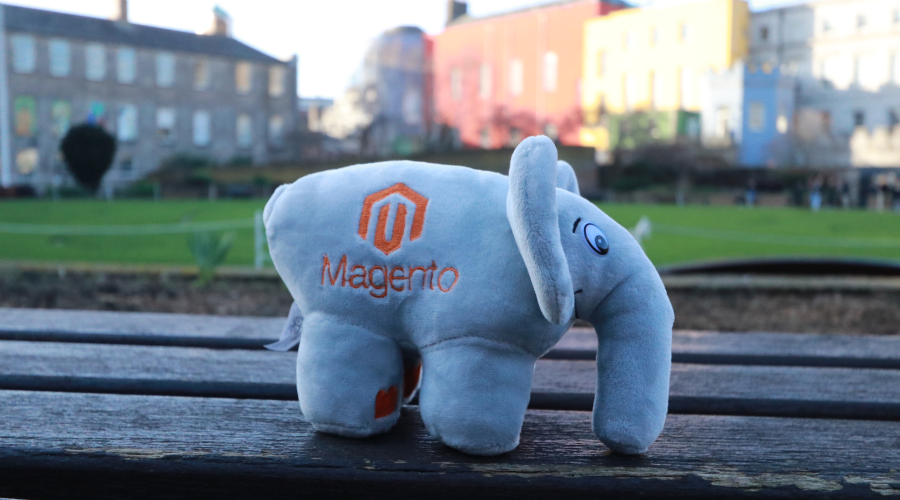 The Magento world is huge and constantly evolving. Each week something new is happening – a product update, a new tool, an industry event, a knowledge-sharing initiative. I want to make it easier for you to find your way in the ocean of Magento-related information by putting together this digest.

Here, I list all the recent Magento news that I think are worth your attention. I am familiar with Magento as a hands-on developer, a consultant, a speaker, and a trainer. I see and evaluate Magento news and updates from all these points of view selecting the information that brings value to developers, online merchants, and Magento students.

I try to fill my digest with the most important product updates, the most engaging tutorials, the most critical events that concern Magento and eCommerce in general. I want it to become your starting point and guide in the Magento universe. Click the links and see what is happening around the most popular eCommerce platform.

For your convenience, I'm adding a link to the previous Magento Tech Digest #127 in case you missed it.
Magento Tutorials
How to Create CMS Page Rewrites in Magento 2 by Gaurav Jain
How to Setup Multiple Stores in Magento 2 (Quick Setup in 4 Steps) by Gaurav Jain
How to Setup Product Stock in Magento 2 by Gaurav Jain
How to Configure Minimum Advertised Price (MAP) in Magento 2 by Gaurav Jain
How to Configure Content Delivery Network (CDN) in Magento 2 by Gaurav Jain
How to Translate CMS Pages in Magento 2 by Gaurav Jain
5 UX improvements for Magento checkout page design by Marko Brisevac
Adding Magento 2 ViewModels to widgets by Jisse Reitsma
How to Reset Magento 2 Admin Password by Prince Santoki
#15 Magento UX and UI Steps | Process of designing a stunning Magento 2 website by Nga Nguyen
How to Add Custom Field to Advanced Product Options Extension by Alex Gamayunov
Mage Mastery
I am thrilled to announce my new project. Mage Mastery is for developers by developers. Mage Mastery is a free learning resource for all topics related to Magento 2. Whether you want to learn backend or frontend of Magento 2 development, this is the place to go.

Magento 2 Development Workshop by Max Pronko
PHP
How to Restrict Customer to Access CMS Page and Redirect to Login Page in Magento 2 by Dhiren Vasoya
Alternative to Magento 2 Deprecated getCollection() method by Chirag
Dynamically Add a Link in Customer Account Navigation in Magento 2 by Chirag
An approach for integration testing the Magento 2 checkout by Andreas von Studnitz
How to get source by shipment Id in Magento 2 MSI by Prince Patel
How to Add Custom Mass Action in Order Grid in Magento 2 by Prince Patel
Create a custom database table in Magento2 by Prince Santoki
How to Add Customer Attribute in Magento2 by Prince Santoki
Import and Export
Exploring Magento 2 Oracle NetSuite ERP Integration: Categories by Firebear Studio
Exploring Magento 2 Oracle NetSuite ERP Integration: Customers by Firebear Studio
Exploring Magento 2 Oracle NetSuite ERP Integration: Orders by Firebear Studio
Exploring Magento 2 Oracle NetSuite ERP Integration: Invoices by Firebear Studio
Magento Community Updates
Secure Your Storefront With the Enhanced Magento Security Scan Tool by Smita Verma & Surya Lamech
Video
Adobe Stock Integration Public Meeting 8th September 2020 by Magento Community Engineering
PWA Studio Community Sync 11 Sep, 2020 by Magento Community Engineering
My roadmap for a six-figure SaaS as a solo developer/founder by Commerce Hero
Amazon Marketplace Product Listing Creation with Magento 2 by Max Pronko
Amazon Marketplace Configuration with M2E and Magento 2 by Max Pronko
Personalize Magento 2 Admin Login page with a company Brand Logo by Max Pronko
Mailchimp Email Marketing extension in Magento 2, how to install and configure – ULTIMATE TUTORIAL by Max Pronko
Angular in Magento 2, does it worth using? by Max Pronko
How to install latest Magento 2 with it's dependencies on MAC ? by Amit Kumar Thakur
Events
Magento 2 Development Training by Max Pronko
Announcing Adobe Developers Live: Commerce on September 28th! by Sherrie
MageCONF 2020 on October 24th
General
Magento Tech Digest #127 by Max Pronko
Zooming into the 2020 eCommerce holiday season by Josh Berman
Understanding ADA Compliance and How It Relates to eCommerce Websites by Ben Chafetz
Behind the Scenes: Magento 2.4.0 Compatibility by Kristof Ringleff
The unstable release of Magento 2.4.0 by Jisse Reitsma
Understanding Magento 2 For eCommerce Development by Albert Smith
Magento stores hit by largest automated hacking attack since 2015 by Lawrence Abrams
What makes magento mCommerce the best option for your online store by Alex Clark
Did you find something interesting?
I hope you did. I personally think these resources are worth following and subscribing to. However, I may have missed something and would really appreciate if you showed me where else we can find relevant Magento information. Please share links and tell me what you think about Magento digest and how I can make it better.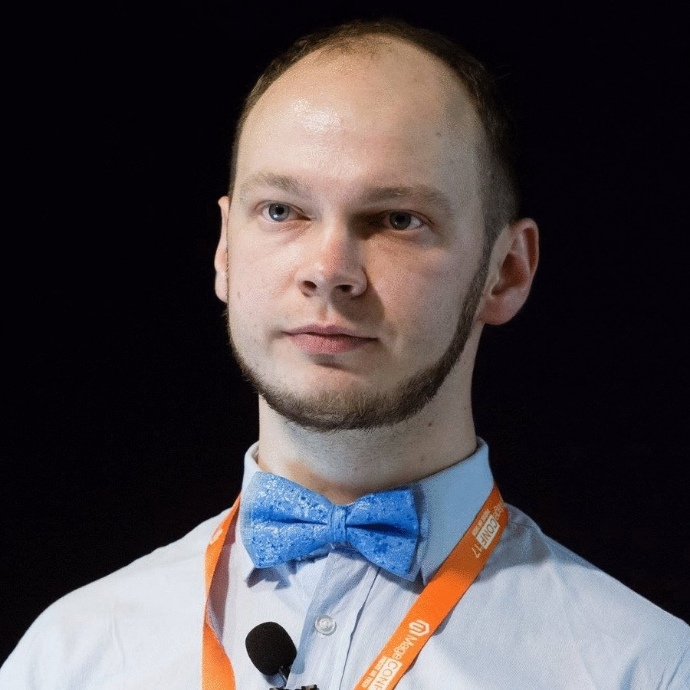 Max Pronko is an international Magento Expert, development consultant, motivational speaker and Magento award-winning developer. He is known for the educational development programs for organizations of all sizes and has positively affected thousands of people and organizations worldwide.
The Devletter
Subscribe to my Magento 2 tips and tutorials content.
Every week I send an interesting email directly to your inbox