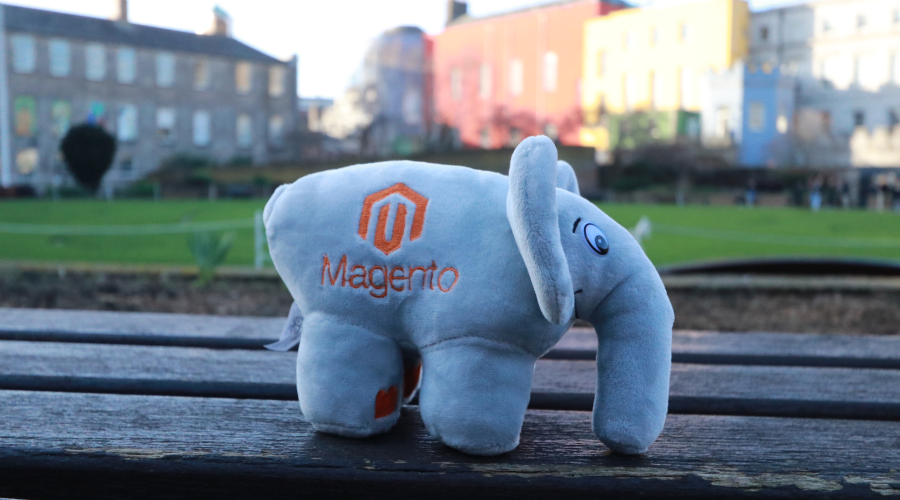 The Magento world is huge and constantly evolving. Each week something new is happening – a product update, a new tool, an industry event, a knowledge-sharing initiative. I want to make it easier for you to find your way in the ocean of Magento-related information by putting together this digest.

Here, I list all the recent Magento news that I think are worth your attention. I am familiar with Magento as a hands-on developer, a consultant, a speaker, and a trainer. I see and evaluate Magento news and updates from all these points of view selecting the information that brings value to developers, online merchants, and Magento students.

I try to fill my digest with the most important product updates, the most engaging tutorials, the most critical events that concern Magento and eCommerce in general. I want it to become your starting point and guide in the Magento universe. Click the links and see what is happening around the most popular eCommerce platform.

For your convenience, I'm adding a link to the previous Magento Tech Digest #128 in case you missed it.
Magento Tutorials
Magento 2 with Docker for Windows and WSL 2 by Yaroslav Rogoza
How to Configure Product Custom Options in Magento 2 by Gaurav Jain
Magento 2: How to Get System Configurations Value in Email Templates by Dhiren Vasoya
How to Customize Email Templates in Magento 2 by Gaurav Jain
How to Setup Cross-Sell, Up-Sell, and Related products in Magento 2 by Gaurav Jain
How to add Magento 2 subscriber programmatically? by Huy Vuong
Best Design Practices for Magento Store by SaM Ecommerce
Has Your Magento 1 Site Been Hacked? by Earl Stevens
How to Create Shipment Programmatically with MSI Magento 2 by Prince Patel
How to Remove Customer Navigation links in Magento 2 by Prince Santoki
Mage Mastery
I am thrilled to announce my new project. Mage Mastery is for developers by developers. Mage Mastery is a free learning resource for all topics related to Magento 2. Whether you want to learn backend or frontend of Magento 2 development, this is the place to go.

Magento 2 Development Workshop by Max Pronko
Import and Export
Exploring Magento 2 Oracle NetSuite ERP Integration: Credit Memos by Firebear Studio
Exploring Magento 2 Oracle NetSuite ERP Integration: Shipments by Firebear Studio
Exploring Magento 2 Oracle NetSuite ERP Integration: Transactions (Payments) by Firebear Studio
Exploring Magento 2 Oracle NetSuite ERP Integration: Promotions & Discounts by Firebear Studio
News
Atwix MageNews – September 2020 by Roman Glushko
Video
Magento Cloud Demo – xDebug configuration with Russell Albin by Magento Community Engineering
The BEST code editor for Magento 2 FOUND by Max Pronko
What SKILLS are required to be GOOD Magento 2 developer by Max Pronko
How your Magento 2 repository should look like by Max Pronko
All you need to know about Unit Tests and Magento 2 by Max Pronko
Magento 2 advice for experienced developers by Max Pronko
Magento 2 API tests and how to write TESTS by Max Pronko
Development with Magento 2 GraphQL by Lars Roettig
Development with Magento 2 GraphQL – Part 2 by Lars Roettig
How to install sample data in Magento 2? by Amit Kumar Thakur
Events
Magento 2 Development Training by Max Pronko
General
Magento Tech Digest #128 by Max Pronko
Top Five Magento PWA (Progressive Web Apps) Providers by Gaurav Jain
Migrate To Magento 2: The 7 Myths And The Truth Behind by Chris
Top 7 Magento 2 Responsive Themes For ECommerce Sites by Vishal Lakhani
10 Best Product Image Tips for E-commerce to Get More Sales by Ha My Ngo
What You Should Know Before Hiring A Magento Developer by Muzammil K
Close to 2000 online stores hacked by Magecart hackers over the weekend by Jay Jay
Magento vs Shopify: the Best Ecommerce Platform 2020 by Venture Stream
Thousands of Magento stores hacked in a few days in largest-ever skimming campaign by Pierluigi Paganini
Magento migration reasons you should not ignore by Jan Guardian
Russian hacker selling how-to vid on exploiting unsupported Magento installations to skim credit card details for $5,000 by Katyanna Quach
Did you find something interesting?
I hope you did. I personally think these resources are worth following and subscribing to. However, I may have missed something and would really appreciate if you showed me where else we can find relevant Magento information. Please share links and tell me what you think about Magento digest and how I can make it better.