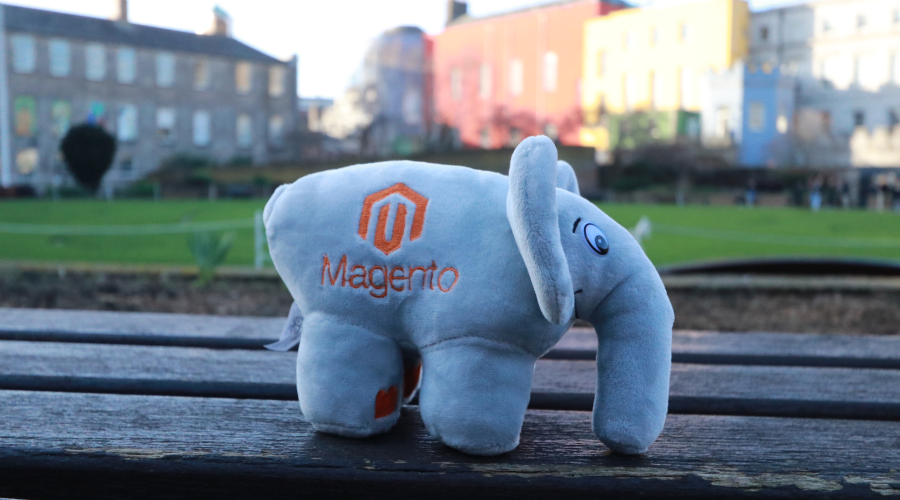 The Magento world is huge and constantly evolving. Each week something new is happening – a product update, a new tool, an industry event, a knowledge-sharing initiative. I want to make it easier for you to find your way in the ocean of Magento-related information by putting together this digest.

Here, I list all the recent Magento news that I think are worth your attention. I am familiar with Magento as a hands-on developer, a consultant, a speaker, and a trainer. I see and evaluate Magento news and updates from all these points of view selecting the information that brings value to developers, online merchants, and Magento students.

I try to fill my digest with the most important product updates, the most engaging tutorials, the most critical events that concern Magento and eCommerce in general. I want it to become your starting point and guide in the Magento universe. Click the links and see what is happening around the most popular eCommerce platform.

For your convenience, I'm adding a link to the previous Magento Tech Digest #129 in case you missed it.
Magento Tutorials
Improve Magento 2 performance with AWS CloudFront by Gaurav Jain
How to Create Custom 404 Page in Magento 2 by Gaurav Jain
How to Disable or Allow Guest Checkout in Magento 2 by Gaurav Jain
How to Setup Varnish for Magento 2 on EC2 server by Gaurav Jain
How To Install And Connect RabbitMQ To Magento 2 by Vishal Lakhani
How to use ViewModels in Magento 2 by Devhooks
Ultimate Guide to Migrate from BigCommerce to Magento | 2020 Magento 2 Tutorial by DamLy
How to run Static Tests on Magento 2 project by Oleksandr Kravchuk
Mage Mastery
I am thrilled to announce my new project. Mage Mastery is for developers by developers. Mage Mastery is a free learning resource for all topics related to Magento 2. Whether you want to learn backend or frontend of Magento 2 development, this is the place to go.

Magento 2 Development Workshop by Max Pronko
PHP
Magento 2: Add Swatch Data in Layered Navigation Aggregations in GraphQL by Dhiren Vasoya
Magento 2 Configuring Cloudfront CDN for Nginx Server by Gaurav Jain
How to check if the product is on sale in Magento 2 by Rohan Hapani
How to get currency symbol in Magento 2 by Rosie Phan
XML
How to Add Dynamic System Configuration Field in Magento 2 by Dhiren Vasoya
How to Add Custom Field in Product REST API in Magento 2 by Rohan Hapani
How to show source in shipment grid Magento 2 MSI by Prince Patel
Get the Price Range of Configurable Product in Magento2 by Ashok Mahyavanshi
JavaScript
Add Qty Increment & Decrement buttons on product page in Magento2 by Ashok Mahyavanshi
Import and Export
How to fix store ID-related issues on Magento 2 import by Firebear Studio
How to fix the "URL key for specified store already exists" issue on Magento 2 import by Firebear Studio
How to export custom SKU column from Magento 2 with all content by Firebear Studio
News
MageNews: Magento Extends Security Support For Magento 2.3.x Release Line by Gaurav Jain
PHP 7.4 support for Magento 2.3.x release line by Michernenko
Video
Banner for Landing Page Custom Theme Magento 2 by Max Pronko
PWA Studio Community Sync 25 Sep, 2020 by Magento Community Engineering
Lets build PWA Studio Blog Extension by Lars Roettig
Deployment Automation for Magento 2 Projects by Max Pronko
Do you know Magento 2 UI Components well enough? by Max Pronko
Magento 2 Elasticsearch – install and configure by Max Pronko
Magento 2 Service Isolated Architecture by Max Pronko
Add Template to Layout in Magento 2 by Max Pronko
How to install theme in Magento 2? by Amit Kumar Thakur
Events
Magento 2 Development Training by Max Pronko
MageCONF 2020: online conference on October 24th
General
Magento Tech Digest #129 by Max Pronko
Mage Mastery – The Ultimate Magento Learning Portal by Firebear Studio
Succeeding in the New Face-to-Face: A Guide to Preparing Your Digital Storefront for Peak Season by Corey Gelato
Introducing the 'TCO Blog Series' for Magento Commerce by Corey Dulimba
How Much Will Your Magento Migration Cost? by Chris
Update Your Google Feed to Gain a Competitive Advantage by David "Psy" Deppner
Connecting With the Magento Ecosystem by Joshua Warren
What makes Magento superior to other CMS programs? by Kumar Amit
What Magento Merchants Need to Understand About Magento Extensions by Amzed Hussain
Did you find something interesting?
I hope you did. I personally think these resources are worth following and subscribing to. However, I may have missed something and would really appreciate if you showed me where else we can find relevant Magento information. Please share links and tell me what you think about Magento digest and how I can make it better.