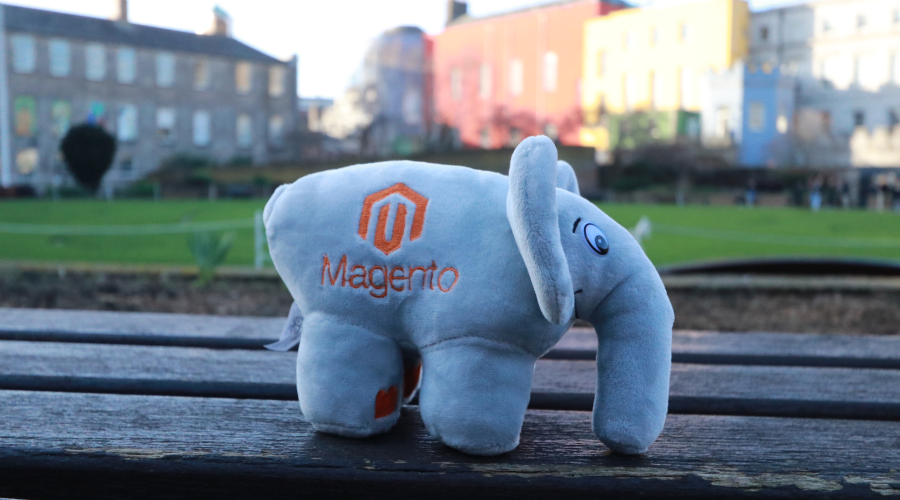 The Magento world is huge and constantly evolving. Each week something new is happening – a product update, a new tool, an industry event, a knowledge-sharing initiative. I want to make it easier for you to find your way in the ocean of Magento-related information by putting together this digest.

Here, I list all the recent Magento news that I think are worth your attention. I am familiar with Magento as a hands-on developer, a consultant, a speaker, and a trainer. I see and evaluate Magento news and updates from all these points of view selecting the information that brings value to developers, online merchants, and Magento students.

I try to fill my digest with the most important product updates, the most engaging tutorials, the most critical events that concern Magento and eCommerce in general. I want it to become your starting point and guide in the Magento universe. Click the links and see what is happening around the most popular eCommerce platform.

For your convenience, I'm adding a link to the previous Magento Tech Digest #130 in case you missed it.
Magento Tutorials
The Extensive Guide to Magento 2 Troubleshooting by Firebear Studio
How To Display Magento 2 Module List and How to Enable/Disable modules by Gaurav Jain
How to Remove Magento Product Attribute From Magento 2 Backend by Gaurav Jain
Moving the Add to Cart validation error message on product page by Danijel Vrgoc
A Template for Open Source Magento Modules by Fabian Schmengler
Magento 2 Get Store Specific Product Name and Description by Qaisar Satti
Best Practices & Features for Online Fashion Stores on Magento by Magecom
Magento Multi-Language: A Complete Guide to Translating and Customizing Your Magento Products and Themes by Merve Alsan
Mage Mastery
I am thrilled to announce my new project. Mage Mastery is for developers by developers. Mage Mastery is a free learning resource for all topics related to Magento 2. Whether you want to learn backend or frontend of Magento 2 development, this is the place to go.

Magento 2 Development Workshop by Max Pronko
A Guide for Starting Your Career as an E-Commerce Developer by Yuliia Pronko
PHP
How to Make a cURL Request in Magento 2 the RIGHT WAY by Chirag
How to Read CSV Data as an Array in Magento 2 by Chirag
PWA
The ABCs of PWAs by Garrett Ruiz
5 Reasons why PWA websites are important for mobile-first eCommerce by Anupam pandey
Use Amazon Pay Extension for Magento 2 PWA theme by Anupam pandey
Video
PWA Studio Community Sync 2 Oct, 2020 by Magento Community Engineering
#71 Mark Shust On Screencasts & Compounding Interest in the Magento Community by Commerce Hero
Layout Rendering in Magento 2 by Max Pronko
Hello World in Magento 2 in 60 seconds ONLY by Max Pronko
Mastering Layout Configuration in Magento 2 by Max Pronko
Listing Component in Magento 2 Customer Account by Max Pronko
4 steps to create high quality Magento 2 Theme by Max Pronko
5 key CONCEPTS to be a PROFESSIONAL Magento 2 developer by Max Pronko
How to Configure Magento 2 Elasticsearch by Alpha Hosting
Events
Magento 2 Development Training by Max Pronko
Virtual Distributed Contribution Day – Bengaluru on October 10th
General
Magento Tech Digest #130 by Max Pronko
PreWork and Criteria for Selecting Magento Agency by AbdurRahman Lakhani
Black Friday Solutions That Every Magento Store Owner Should Opt by AbdurRahman Lakhani
How to Calculate the Total Cost of Ownership for an eCommerce Platform Implementation by Emily Wilhoit
Introducing an Updated Lifecycle Policy for Magento Releases by Sandra Gonzalez
4 Reasons Why Keeping Magento Commerce Updated Drives Down TCO by Randy Kohl
How To Build An Online Store: Guide From The Start by Chris
Inviting the US and India to Reacticon 3 by Jisse Reitsma
Payment Gateways for Magento by Magecom
The Ultimate Guide to Magento Hosting by Webscale
Migrate Magento Without Breaking Anything by Jan Guardian
Magento Cloud Hosting Vs. Managed Hosting – The Pros & Cons by Ben Chafetz
How to effectively reduce the cost of Magento 2 Website Development? by MagentoDeveloperGroup
Why You Should Migrate To Magento 2 Services? by Tecksky Technologies
Magento Commerce – Everything You Need to Know (2020 Review) by Lieke Verspaandonk & Jordie van Rijn
Why Should You Choose Magento 2 For Ecommerce Website And Mobile Apps by Shams Mohammed
Did you find something interesting?
I hope you did. I personally think these resources are worth following and subscribing to. However, I may have missed something and would really appreciate if you showed me where else we can find relevant Magento information. Please share links and tell me what you think about Magento digest and how I can make it better.