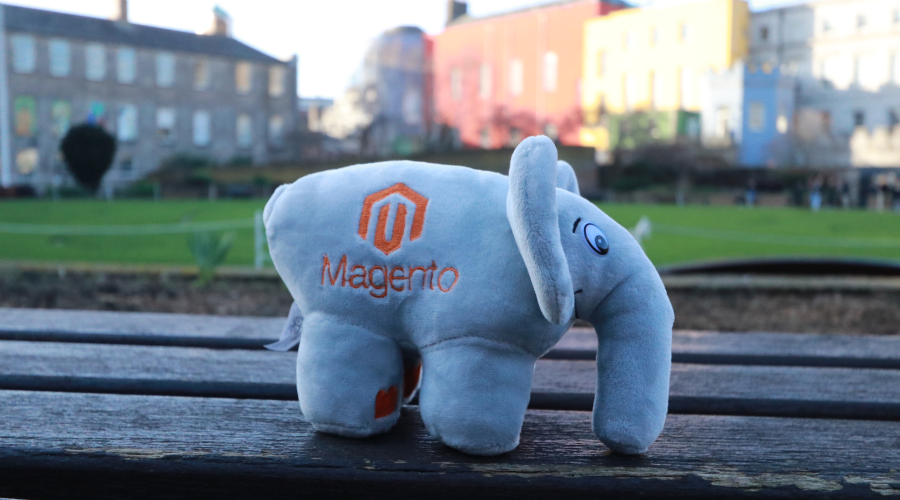 The Magento world is huge and constantly evolving. Each week something new is happening – a product update, a new tool, an industry event, a knowledge-sharing initiative. I want to make it easier for you to find your way in the ocean of Magento-related information by putting together this digest.

Here, I list all the recent Magento news that I think are worth your attention. I am familiar with Magento as a hands-on developer, a consultant, a speaker, and a trainer. I see and evaluate Magento news and updates from all these points of view selecting the information that brings value to developers, online merchants, and Magento students.

I try to fill my digest with the most important product updates, the most engaging tutorials, the most critical events that concern Magento and eCommerce in general. I want it to become your starting point and guide in the Magento universe. Click the links and see what is happening around the most popular eCommerce platform.

For your convenience, I'm adding a link to the previous Magento Tech Digest #131 in case you missed it.
Magento Tutorials
How to Upgrade Magento Version from 2.3.X to 2.4.0 by Gaurav Jain
How to Setup Redis for Magento 2 on EC2 server? by Gaurav Jain
How to add a review in Magento 2 by Gaurav Jain
How to Create New Admin User in Magento 2 by Gaurav Jain
How to Clear Magento 2 Cache by Gaurav Jain
How to Configure Price Scope in Magento 2 by Gaurav Jain
Magento 2 Product Page Optimization by Eugenewd
Install Magento 2.4 on Windows Problem Solved by Eugenewd
What Is Docker?, And How It Works by Vishal Lakhani
How to Write High-Converting Content for Product Descriptions by Nicole Garrison
Mage Mastery
I am thrilled to announce my new project. Mage Mastery is for developers by developers. Mage Mastery is a free learning resource for all topics related to Magento 2. Whether you want to learn backend or frontend of Magento 2 development, this is the place to go.

Magento 2 Development Workshop by Max Pronko
PHP
Magento 2 : How to Add Multi Select Dropdown in System Configuration by Rohan Hapani
How to Create a Custom Console Command in Magento 2 by Chirag
Getting Started with Magento Web APIs (REST & SOAP) by Guest Author

XML
How to change default Magento 2 Logo in Admin Panel by Dhiren Vasoya
Video
Laura Folco: "The Bigger The Company, The More Meetings" by Commerce Hero
The Spirit Of Open Source Communities w/ Ignacio Riesco by Commerce Hero
Virtual Type in Magento 2 Explained by Max Pronko
Dependency Injection (Inversion of Control of the SOLID) explained by Max Pronko
Amazon Marketplace Product Listing Creation with Magento 2 by Max Pronko
Personalize Magento 2 Admin Login page with a company Brand Logo by Max Pronko
Mailchimp Email Marketing extension in Magento 2, how to install and configure – ULTIMATE TUTORIAL by Max Pronko
Angular in Magento 2, does it worth using? by Max Pronko
Distributed CD India 2020 by Magento Community Engineering
Magento News Digest by GoMage. Magento Updates September 2020 by GoMage — Magento Development Company
GoMage PWA Theme Demo [PWA Studio Community Sync] by GoMage — Magento Development Company
Cancel Order Extension for Magento 2 MageComp
Facebook Shop Extension for Magento 2 MageComp
Google One tap Login Extension for Magento 2 MageComp
Juspay Payment Gateway Extension for Magento 2 MageComp
Restrict Cash On Delivery Extension for Magento 2 MageComp
Events
Magento 2 Development Training by Max Pronko
General
Magento Tech Digest #131 by Max Pronko
Prepare Your Online Store for Holiday Season 2020 by Alex Lunkov
The Best Platforms to Build an Online Marketplace (Magento, Shopify, WooCommerce) by Firebear Studio
Achieving E-Commerce Success Is Easier Than You Think by Matt Boland
8 Quick Steps You Could Take in Your Ecommerce Store Now to Improve Conversion Rate by Magecom
Swish Payments for Magento: new extension launched by Scandiweb
Let's Keep the Magento 2 Backlog Clean – Part 1 by Ihor Sviziev
Did you find something interesting?
I hope you did. I personally think these resources are worth following and subscribing to. However, I may have missed something and would really appreciate if you showed me where else we can find relevant Magento information. Please share links and tell me what you think about Magento digest and how I can make it better.