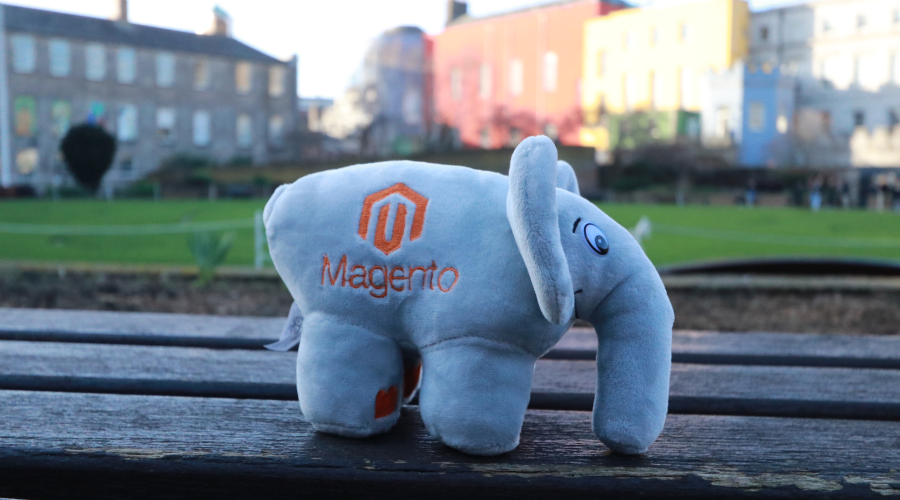 The Magento world is huge and constantly evolving. Each week something new is happening – a product update, a new tool, an industry event, a knowledge-sharing initiative. I want to make it easier for you to find your way in the ocean of Magento-related information by putting together this digest.

Here, I list all the recent Magento news that I think are worth your attention. I am familiar with Magento as a hands-on developer, a consultant, a speaker, and a trainer. I see and evaluate Magento news and updates from all these points of view selecting the information that brings value to developers, online merchants, and Magento students.

I try to fill my digest with the most important product updates, the most engaging tutorials, the most critical events that concern Magento and eCommerce in general. I want it to become your starting point and guide in the Magento universe. Click the links and see what is happening around the most popular eCommerce platform.

For your convenience, I'm adding a link to the previous Magento Tech Digest #132 in case you missed it.
Magento Tutorials
How to Get Magento 2 store ready for SameSite cookie update by Gaurav Jain
How to get customer access token by REST API in Magento 2 by Rohan Hapani
How to add new customer address by REST API in Magento 2 by Rohan Hapani
How to Get Products by Category using GraphQL in Magento 2 by Rohan Hapani
How to send HTTP request in Magento 2 by Thinh Nguyen
How to configure in store pickup function in Magento 2 by Doanh Doan
How to Make Ecommerce Website With Magento from Scratch by Magentofx
Mage Mastery
I am thrilled to announce my new project. Mage Mastery is for developers by developers. Mage Mastery is a free learning resource for all topics related to Magento 2. Whether you want to learn backend or frontend of Magento 2 development, this is the place to go.

Magento 2 Development Workshop by Max Pronko
PHP
How to add Stock Status column in Admin Product Grid Magento 2 by Dhiren Vasoya
How to Convert image png to jpg with Magento 2 by Dhiren Vasoya
Magento 2: Add Track Order link with the Order on Order History Page by Dhiren Vasoya
How to use viewModel in Magento 2 by Rohan Hapani

Magento Community Updates
Magento 2.4.1: Release Notes (Everything You Need to Know) by Gaurav Jain
Prepare Your Online Store For A Successful 2020 Holiday Season With Magento Commerce 2.4.1 by Carlos Ortega
Important Security and Performance Updates Now Available in Magento Commerce 2.4.1 by Ben Marks
News
Atwix MageNews — October 2020 by Alex Lunkov
Partners Contribution Rewards Q3 2020 Rankings Announced by Sivashchenko
Video
Distributed CD India 2020 by Magento Community Engineering
Magento Cloud Demo – Magento Quality Patches with Viktor Tymchynskyi by Magento Community Engineering
The BEST code editor for Magento 2 FOUND by Max Pronko
What SKILLS are required to be GOOD Magento 2 developer by Max Pronko
How your Magento 2 repository should look like by Max Pronko
3 PHPUnit Features You Should Use for Unit Tests in Magento 2 by Max Pronko
All you need to know about Unit Tests and Magento 2 by Max Pronko
Magento 2 advice for experienced developers by Max Pronko
Create admin user account via command line in Magento 2 by Amit Kumar Thakur
Shipping & Payment Restrictions for Customer Groups Extension for Magento 2 by MageComp
Store Locator Extension for Magento 2 by MageComp
Events
Magento 2 Development Training by Max Pronko
General
Magento Tech Digest #132 by Max Pronko
Accelerate Your Move With Magento 2 Migration Loan by LoanBuilder by Gaurav Jain
All You Need to Know About GitHub's Code Scanning Security by Gaurav Jain
The top 8 ways new E-commerce businesses can grow email subscribers by Gaurav Jain
It's Time to Raise Your eCommerce Marketing Game by Jonathan Woodward
Magento vs Shopify: 10 Reasons Why Magento Better by Nga Nguyen
Quick Request For Quote on Seller Products | Magento 2 Multi vendor RFQ by Ha Phuong
Best PWA Examples that propelled business towards success by Anupam Pandey
Did you find something interesting?
I hope you did. I personally think these resources are worth following and subscribing to. However, I may have missed something and would really appreciate if you showed me where else we can find relevant Magento information. Please share links and tell me what you think about Magento digest and how I can make it better.