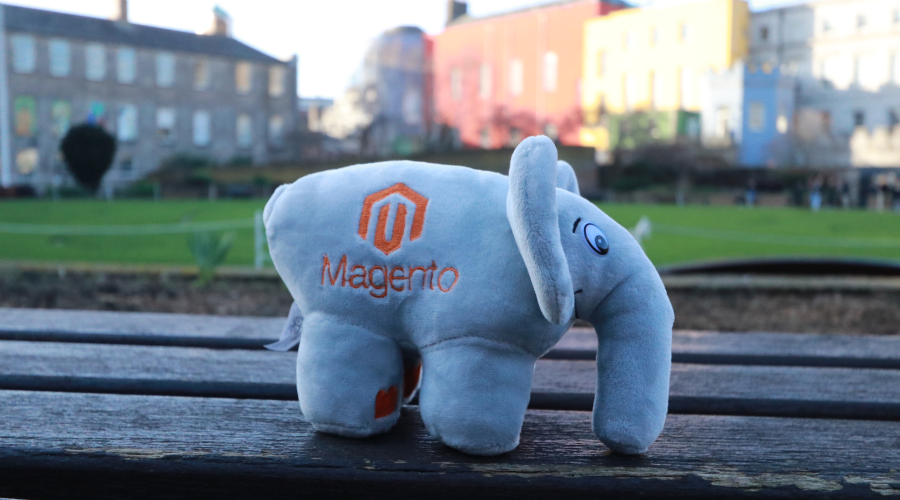 The Magento world is huge and constantly evolving. Each week something new is happening – a product update, a new tool, an industry event, a knowledge-sharing initiative. I want to make it easier for you to find your way in the ocean of Magento-related information by putting together this digest.

Here, I list all the recent Magento news that I think are worth your attention. I am familiar with Magento as a hands-on developer, a consultant, a speaker, and a trainer. I see and evaluate Magento news and updates from all these points of view selecting the information that brings value to developers, online merchants, and Magento students.

I try to fill my digest with the most important product updates, the most engaging tutorials, the most critical events that concern Magento and eCommerce in general. I want it to become your starting point and guide in the Magento universe. Click the links and see what is happening around the most popular eCommerce platform.

For your convenience, I'm adding a link to the previous Magento Tech Digest #137 in case you missed it.
Magento Tutorials
Array Manager Class in Magento 2 by Max Pronko
How to Build an Ecommerce Website from Scratch by Mary Shapel
How to set up reCAPTCHA in Magento 2 by Minh Nguyen
New Module: Magento 2 Product Attachments by Ivan Leontiev
Mage Mastery
I am thrilled to announce my new project. Mage Mastery is for developers by developers. Mage Mastery is a free learning resource for all topics related to Magento 2. Whether you want to learn backend or frontend of Magento 2 development, this is the place to go.

Magento 2 Development Workshop by Max Pronko
PHP
Magento 2: How to Add Custom Mass Action in Product Grid by Dhiren Vasoya
How to Add Tracking Number to the Current Order Shipment in Magento 2 by Dhiren Vasoya
How to Add Magento 2 Sort by Price for Low to High & High to Low Options by Dhiren Vasoya
How to Display Image in Custom Module using Form Field in Magento 2 by Dhiren Vasoya
How To Add A Progress Bar In CLI Command by MageVision
How to Add Custom Field for Option Values in Advanced Product Options by Alex Gamayunov
XML
How to Add Date & Time Picker in Magento 2 System Configuration With Custom Format by Dhiren Vasoya
How to compress sales PDF size in Magento 2 by Prince Patel
Import and Export
How to export customers with custom attributes in Magento 2 by Firebear Studio
Integration Framework for SAP Business One (Guide for Magento Merchants & Users From Beyond The Platform) by Firebear Studio
Magento Community Updates
Magento 2 PWA Studio Release 8.0.0 – New Release & Updates by Gaurav Jain
What's New in Magento 2.4.1? Features, Enhancements & Requirements by Nga Nguyen
Video
7 ways to customize and create a Magento 2 Theme by Max Pronko
What is a Magento 2 Theme? by Max Pronko
Experience with REST API vs Controller in Magento 2 by Max Pronko
Deployment Automation for Magento 2 Projects by Max Pronko
Do you know Magento 2 UI Components well enough? by Max Pronko
Events
Magento 2 Development Training by Max Pronko
General
Magento Tech Digest #137 by Max Pronko
Magento 2 Certified Professional Developer Guide – Episode 1 by Gaurav Jain
How To Get Magento 2 Certifications – Detailed Guide For Magento Developers by Gaurav Jain
5 Top Magento Social Media Extensions by Maria Simpson
Black Friday Checklist: Things You Can Do That Don't Require Code Changes by Brent W. Peterson
Everything About Magento E-Commerce Development in 2020 by Nga Nguyen
Magento Black Friday Deals 2020: Best Shopping Sales Season For Magento 2 Extensions by Ha Phuong
Top 8 Popular Magento 2 Payment Methods for e-Commerce by Nga Nguyen
Did you find something interesting?
I hope you did. I personally think these resources are worth following and subscribing to. However, I may have missed something and would really appreciate if you showed me where else we can find relevant Magento information. Please share links and tell me what you think about Magento digest and how I can make it better.