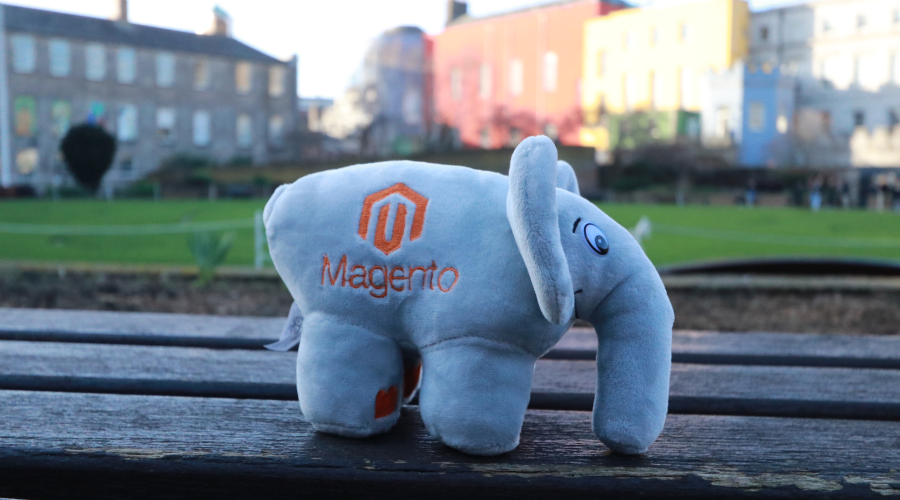 The Magento world is huge and constantly evolving. Each week something new is happening – a product update, a new tool, an industry event, a knowledge-sharing initiative. I want to make it easier for you to find your way in the ocean of Magento-related information by putting together this digest.

Here, I list all the recent Magento news that I think are worth your attention. I am familiar with Magento as a hands-on developer, a consultant, a speaker, and a trainer. I see and evaluate Magento news and updates from all these points of view selecting the information that brings value to developers, online merchants, and Magento students.

I try to fill my digest with the most important product updates, the most engaging tutorials, the most critical events that concern Magento and eCommerce in general. I want it to become your starting point and guide in the Magento universe. Click the links and see what is happening around the most popular eCommerce platform.

For your convenience, I'm adding a link to the previous Magento Tech Digest #138 in case you missed it.
Magento Tutorials
How to Configure Shipping Policy in Magento 2 by Gaurav Jain
How to Manage Order Status and Order state in Magento 2 by Gaurav Jain
How to Change Copyright Notice in Magento 2 by Gaurav Jain
Different ways to Magento 2 Page Speed Optimization by Rohan Hapani
Moving the validation error message, this time globally by Danijel Vrgoc
Planning & Creation of Attributes and Attribute Sets in Magento 2 by Magecom
Christmas Last Minute Tips On Magento 2 by Magecom
The Principles Behind Truly Personalized Communication with Your Customers by Ivan Leontiev
How to Setup Magento 2 Google Analytics 4(GA4)? by Scommerce Mage
Mage Mastery
I am thrilled to announce my new project. Mage Mastery is for developers by developers. Mage Mastery is a free learning resource for all topics related to Magento 2. Whether you want to learn backend or frontend of Magento 2 development, this is the place to go.

Magento 2 Development Workshop by Max Pronko
Cyber Monday Sale by Max Pronko
PHP
Magento 2: How to Create/Add Custom Cache Type in Cache List by Dhiren Vasoya
How to Add Days to Date in Magento 2 by Rohan Hapani
How to Add Pagination to Custom Collection in Magento 2 by Rohan Hapani
Video
Magento 2 Quick Start: Magento 2 Installation with Composer by Max Pronko
Magento Master, Ecommerce Agency CTO & Marathon Runner | Danny Verkade by
Commerce Hero
Magento 2 Elasticsearch – install and configure by Max Pronko
Magento 2 Service Isolated Architecture by Max Pronko
How to change Layout Type in Magento 2? by Max Pronko
Add Template to Layout in Magento 2 by Max Pronko
Layout Rendering in Magento 2 by Max Pronko
Install Magento 2.4.1 On Ubuntu by Amit Kumar Thakur
9 Steps to Get Your Store Ready for the Holiday Season | Powerful Sales Boost by GoMage — Magento Development Company
Events
Magento 2 Development Training by Max Pronko
Magento Meetup Online #09: How It Was by Magecom
General
Magento Tech Digest #138 by Max Pronko
Exploratory Testing for Beginners in Magento by Daria Nahirna
7 Easy Rules to Write Product Descriptions That Sell by Gaurav Jain
All Magento versions history, basic details and methods to identify Magento version by AbdurRahman Lakhani
How Guideposts Successfully Scaled Its Business with Magento Commerce by Nicole Teriaca
5 Key Elements of eCommerce Domination, With Examples From One Unexpected Company by Antonio Gotovac
Technical SEO Checklist for Magento by Brad Kort
Top 8 Popular Magento 2 Payment Methods for e-Commerce by Nga Nguyen
How does SMS Marketing work in e-Commerce? by Nga Nguyen
The Principles Behind Truly Personalized Communication with Your Customers by Ivan Leontiev
New artificial intelligence capabilities improve retail experience for Magento merchants by Jason Woosley
Why Magento Integration is Essential for SuiteCRM by Katy Robinson
Top Tips to Optimize Your Magento 2 Store For the Christmas and Holiday Season 2020! by Codeland
Be Prepared! Prevent Ecommerce Frauds From Ruining Your Holiday! by Charlie
WooCommerce VS Magento | Which One To Choose? by Padma
Did you find something interesting?
I hope you did. I personally think these resources are worth following and subscribing to. However, I may have missed something and would really appreciate if you showed me where else we can find relevant Magento information. Please share links and tell me what you think about Magento digest and how I can make it better.