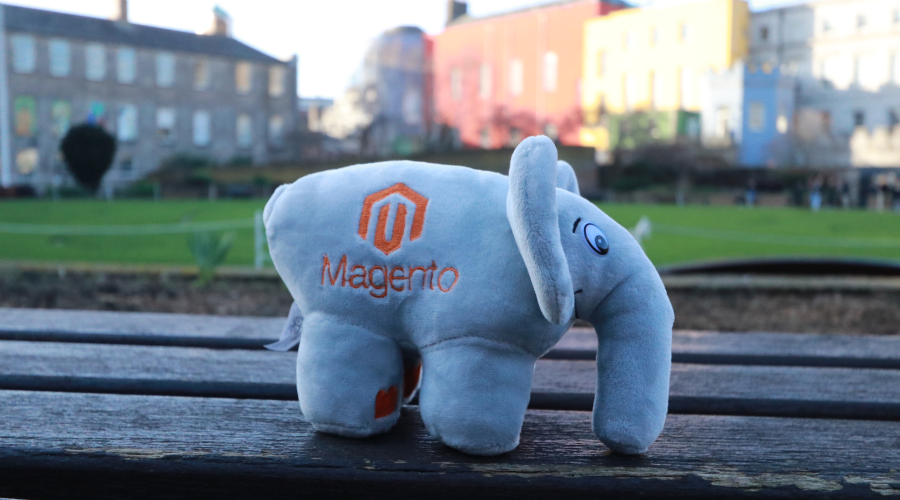 The Magento world is huge and constantly evolving. Each week something new is happening – a product update, a new tool, an industry event, a knowledge-sharing initiative. I want to make it easier for you to find your way in the ocean of Magento-related information by putting together this digest.

Here, I list all the recent Magento news that I think are worth your attention. I am familiar with Magento as a hands-on developer, a consultant, a speaker, and a trainer. I see and evaluate Magento news and updates from all these points of view selecting the information that brings value to developers, online merchants, and Magento students.

I try to fill my digest with the most important product updates, the most engaging tutorials, the most critical events that concern Magento and eCommerce in general. I want it to become your starting point and guide in the Magento universe. Click the links and see what is happening around the most popular eCommerce platform.

For your convenience, I'm adding a link to the previous Magento Tech Digest #139 in case you missed it.
Magento Tutorials
Magento 2 B2B Order Approval: a customizable workflow for company purchase orders by Firebear Studio
How to configure Security Scan in Magento 2 by Gaurav Jain
How to Create a Catalog Price Rule in Magento 2 by Gaurav Jain
How to Configure Store URLs in Magento 2 by Gaurav Jain
How to Add New Products List in Widget in Magento 2 by Gaurav Jain
How Images Can Boost Sales in Your Magento 2 Store by Ellie Yantsan
How to Add Text to Login Page in Magento 2 by Sergey Uchuhlebov
Tips on How to Reduce and Recover Abandoned Carts in Magento 2 Stores by Mary Nguyen
8 Ultimate Ways To Optimize Checkout Process In Magento Online Store by Jasmine Dam
Mage Mastery
I am thrilled to announce my new project. Mage Mastery is for developers by developers. Mage Mastery is a free learning resource for all topics related to Magento 2. Whether you want to learn backend or frontend of Magento 2 development, this is the place to go.

Magento 2 Development Workshop by Max Pronko
Magento 2 Quick Start: Installation using Composer by Max Pronko

Developer and Code
Курс по разработке блога с помощью языка программирования PHP, системы управления базами данных MySQL и других необходимых библиотек и решений.

Пишем Блог на PHP. Часть 1: Подготовка проекта – Макс Пронько
Пишем Блог на PHP. Часть 2: Подключаем поддержку маршрутизации – Макс Пронько
Пишем Блог на PHP. Часть 3: Добавляем шаблонизатор Twig – Макс Пронько
PHP
Magento 2: How to Call phtml File in Helper by Dhiren Vasoya
How to Remove/Delete Product programmatically in Magento 2 by Dhiren Vasoya
Programmatically Create Invoice in Magento 2 module [updated] by Chirag
XML
How to Hide Price for Not Logged In Customers in Magento 2 by Dhiren Vasoya
How To Use Profiler In CLI Command by MageVision
Magento 2 – How to Add Custom Input Type in Custom Option by Mayank Patel
How to Add a Custom Tab in Product Detail Page in Magento 2 by Chirag
Video
Magento 2 Быстрый Старт: Установка Magento 2 через Composer by Макс Пронько
Hello World in Magento 2 in 60 seconds ONLY by Max Pronko
Mastering Layout Configuration in Magento 2 by Max Pronko
Listing Component in Magento 2 Customer Account by Max Pronko
4 steps to create high quality Magento 2 Theme by Max Pronko
5 key CONCEPTS to be a PROFESSIONAL Magento 2 developer by Max Pronko
Top 13+ Popular Magento PWA (Progressive Web Applications) Providers 2020 by Ha Phuong
Set File, Folder and User Permission in Magento 2 by Amit Kumar Thakur
Events
Magento 2 Development Training by Max Pronko
General
Magento Tech Digest #139 by Max Pronko
26 Reasons to Update Magento by Igor Furseev
Why Video and Audio are Very Powerful Marketing Tools by Gaurav Jain
Our Experience With a Magento PWA Project by Adrian Ilovan
Why You Need to Do an SEO Audit Every 6 Months (And How to Do It) by Kali Kasprzyk
Black Friday Sales Broke a New Record in 2020 According to the Adobe Analytics by Magecom
Which ECommerce Website Should Be Preferred: Magento Or Shopify? by As-Admin
Ways To Communicate Effectively With Your Remote Teams by As-Admin
Everything You Need To Know About Magento 1 EOL Support by Sheba Maniar
Implementing Two Factor Authentication Using Magento by Eugenewd
Did you find something interesting?
I hope you did. I personally think these resources are worth following and subscribing to. However, I may have missed something and would really appreciate if you showed me where else we can find relevant Magento information. Please share links and tell me what you think about Magento digest and how I can make it better.