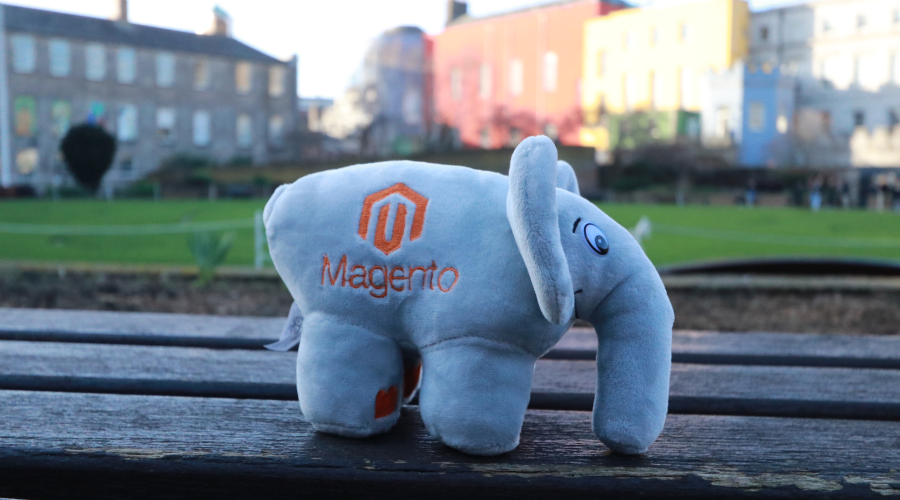 The Magento world is huge and constantly evolving. Each week something new is happening – a product update, a new tool, an industry event, a knowledge-sharing initiative. I want to make it easier for you to find your way in the ocean of Magento-related information by putting together this digest.

Here, I list all the recent Magento news that I think are worth your attention. I am familiar with Magento as a hands-on developer, a consultant, a speaker, and a trainer. I see and evaluate Magento news and updates from all these points of view selecting the information that brings value to developers, online merchants, and Magento students.

I try to fill my digest with the most important product updates, the most engaging tutorials, the most critical events that concern Magento and eCommerce in general. I want it to become your starting point and guide in the Magento universe. Click the links and see what is happening around the most popular eCommerce platform.

For your convenience, I'm adding a link to the previous Magento Tech Digest #140 in case you missed it.
Magento Tutorials
How to Speed Up Your Magento Store With WebP by Gaurav Jain
[Solved] Magento 2: "There has been an error processing your request" by Dhiren Vasoya
How to Update Product Attributes In Bulk In Magento 2 by Gaurav Jain
Magento 2: How to Remove the Cancel Button From The Billing Address Edit Form by Dhiren Vasoya
How to Open a Popup in Magento 2 When a User Clicks a Button by Chirag
Useful Tips To Enhance The Security Of Your Magento Store by Magnomates
Mage Mastery
I am thrilled to announce my new project. Mage Mastery is for developers by developers. Mage Mastery is a free learning resource for all topics related to Magento 2. Whether you want to learn backend or frontend of Magento 2 development, this is the place to go.

Magento 2 Development Workshop by Max Pronko
Developer and Code
Курс по разработке блога с помощью языка программирования PHP, системы управления базами данных MySQL и других необходимых библиотек и решений.

Пишем Блог на PHP. Часть 4: Оформляем страницу поста и ЧПУ by Макс Пронько
Пишем Блог на PHP. Часть 5: MySQL и Post Mapper by Макс Пронько
XML
How to Remove Currency Switcher in Magento 2 by Dhiren Vasoya
Magento 2: Show Out of Stock Product Price in Product Detail Page and Category Page by Dhiren Vasoya
Import and Export
How to export a custom entity from Magento 2 by Firebear Studio
News
MageNews – December Edition: 2020 overview and 2021 forecast by Alex Lunkov
Magento Monthly News Roundup: Changes That Will Affect eCommerce in 2021 by GoMage
Video
PWA Studio Community Sync 9 Dec, 2020 by Magento Community Engineering
Virtual Type in Magento 2 Explained by Max Pronko
Dependency Injection (Inversion of Control of the SOLID) explained by Max Pronko
Amazon Marketplace Product Listing Creation with Magento 2 by Max Pronko
Amazon Marketplace Configuration with M2E and Magento 2 by Max Pronko
Personalize Magento 2 Admin Login page with a company Brand Logo by Max Pronko
Mailchimp Email Marketing extension in Magento 2, how to install and configure – ULTIMATE TUTORIAL by Max Pronko
Events
Magento 2 Development Training by Max Pronko
General
Magento Tech Digest #140 by Max Pronko
Mission "Save the plugin" by Vitaliy Boyko
Early Adopters Take the Lead by Isaiah Bollinger
3 Steps to Writing SEO-Friendly Ecommerce Product Description by Magecom
9 Ways Poor Magento Hosting Costs You $$$ by JetRails
Which ECommerce Website Should Be Preferred: Magento Or Shopify? by AS-Admin
Which Payment Gateways Should Be Selected For An ECommerce Website? by AS-Admin
5 Popular Myth About Magento 2 | Top Magento Myths by Mamun Paul
Top five Magento CRM integration benefits for retailers by Binny Vyas
Did you find something interesting?
I hope you did. I personally think these resources are worth following and subscribing to. However, I may have missed something and would really appreciate if you showed me where else we can find relevant Magento information. Please share links and tell me what you think about Magento digest and how I can make it better.