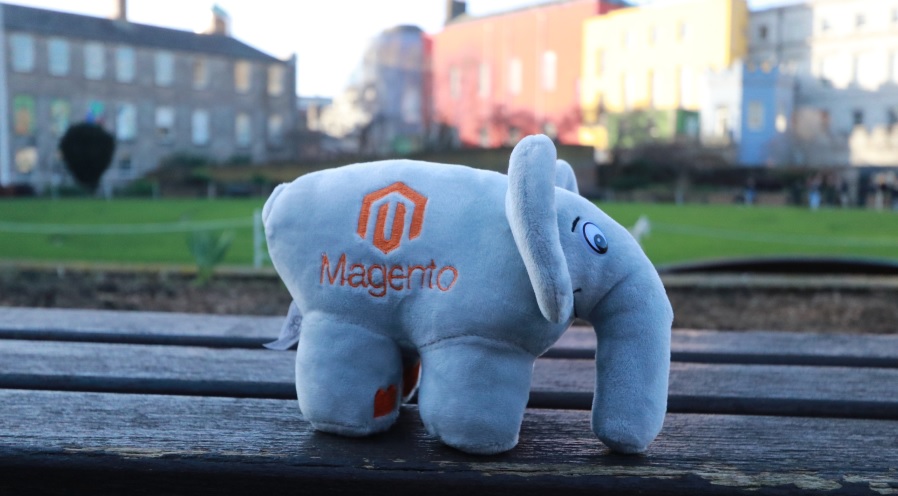 The Magento world is huge and constantly evolving. Each week something new is happening – a product update, a new tool, an industry event, a knowledge-sharing initiative. I want to make it easier for you to find your way in the ocean of Magento-related information by putting together this digest.

Here, I list all the recent Magento news that I think are worth your attention. I am familiar with Magento as a hands-on developer, a consultant, a speaker, and a trainer. I see and evaluate Magento news and updates from all these points of view selecting the information that brings value to developers, online merchants, and Magento students.

I try to fill my digest with the most important product updates, the most engaging tutorials, the most critical events that concern Magento and eCommerce in general. I want it to become your starting point and guide in the Magento universe. Click the links and see what is happening around the most popular eCommerce platform.

For your convenience, I'm adding a link to the previous Magento Tech Digest #144 in case you missed it.
Magento Tutorials
Set up Free SMS Notification for Magento 2 store by Gaurav Jain
How to Add Orders and Returns Widget in Magento 2 by Gaurav Jain
How To Create Customer Account In Magento 2 by Gaurav Jain
How to Manage Customers and Customers Group in Magento 2 by Gaurav Jain
Fastly Timeouts Caused By Request Collapsing by Max Chadwick
Finding Largest Tables in MySQL 8 / MariaDB 10.2 by Max Chadwick
Mage Mastery
I am thrilled to announce my new project. Mage Mastery is for developers by developers. Mage Mastery is a free learning resource for all topics related to Magento 2. Whether you want to learn backend or frontend of Magento 2 development, this is the place to go.

Magento 2 Development Workshop by Max Pronko
Developer and Code
Курс по разработке блога с помощью языка программирования PHP, системы управления базами данных MySQL и других необходимых библиотек и решений.

10. Пишем Блог на PHP. Пагинация постов by Макс Пронько

PHP
How to Get Quote Information using REST API in Magento 2 by Dhiren Vasoya
XML
How to Hide Other Shipping Methods if Free Shipping Enable in Magento 2 by Rohan Hapani
Magento 2 : Add Extra "Proceed To Checkout" Button on Top of Grid on Cart Page by Rohan Hapani
PWA
9 Ways PWA Improves the UX of Mobile Shoppers by Sergey Tarnopolsky
Video
PWA Studio Community Sync 6 Jan, 2021 by Magento Community Engineering
Deployment Automation for Magento 2 Projects by Max Pronko
Do you know Magento 2 UI Components well enough? by Max Pronko
Magento 2 Elasticsearch – install and configure by Max Pronko
Magento 2 Service Isolated Architecture by Max Pronko
Add Template to Layout in Magento 2 by Max Pronko
7 Steps to Include into eCommerce Strategy for 2021 | Working on 2020 Mistakes by GoMage — Magento Development Company
Events
Magento 2 Development Training by Max Pronko
General
Magento Tech Digest #144 by Max Pronko
Reducing TCO: Additional @api Coverage in Magento 2.5 by Alex Paliarush
A faster Docker for ElasticSearch by Jisse Reitsma
Why You Need to Do an SEO Audit Every 6 Months (And How to Do It) by Kali Kasprzyk
The Digital Wallet Is Here to Stay by Cole Stuart
Goodbyes to 2020: Mageworx Year in Review by Ellie Yantsan
Best Growth Strategies to Leverage Your E-commerce Business in 2021 by SaM Ecommerce
Ecommerce Development Trends to Follow in the Year 2021 by Mary Nguyen
CedCommerce enables Magento merchants to Expand in SEA region with 3 New Extensions Launch by Tanya
Magento vs. Demandware/Salesforce Commerce Cloud: Overview by Tanya Yablonskaya
Magento SEO: Make Your Store Easy to Find by Sarah Meyers
How to optimize the checkout page on Magento 2 store? by Mageside
Did you find something interesting?
I hope you did. I personally think these resources are worth following and subscribing to. However, I may have missed something and would really appreciate if you showed me where else we can find relevant Magento information. Please share links and tell me what you think about Magento digest and how I can make it better.