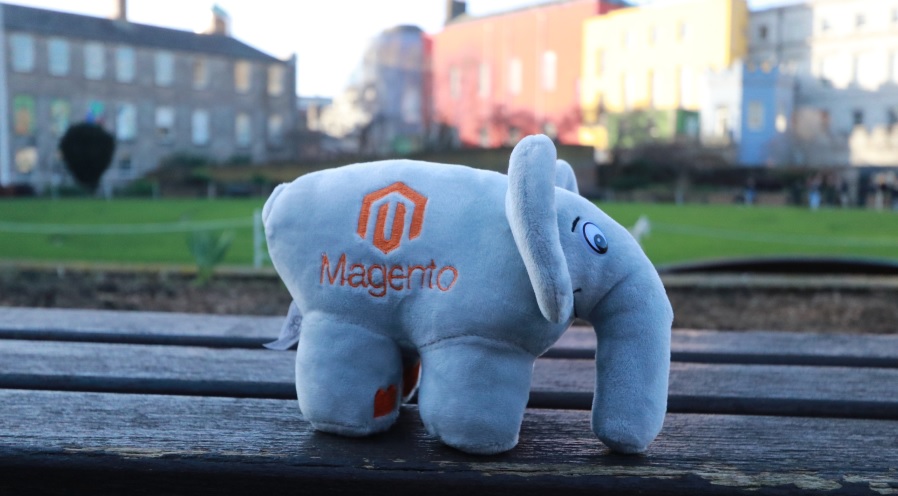 The Magento world is huge and constantly evolving. Each week something new is happening – a product update, a new tool, an industry event, a knowledge-sharing initiative. I want to make it easier for you to find your way in the ocean of Magento-related information by putting together this digest.

Here, I list all the recent Magento news that I think are worth your attention. I am familiar with Magento as a hands-on developer, a consultant, a speaker, and a trainer. I see and evaluate Magento news and updates from all these points of view selecting the information that brings value to developers, online merchants, and Magento students.

I try to fill my digest with the most important product updates, the most engaging tutorials, the most critical events that concern Magento and eCommerce in general. I want it to become your starting point and guide in the Magento universe. Click the links and see what is happening around the most popular eCommerce platform.

For your convenience, I'm adding a link to the previous Magento Tech Digest #145 in case you missed it.
Magento Tutorials
How to Add Order ID, Customer IP Address in Invoice in Magento 2 by Gaurav Jain
How to Add Product Attribute to Sales Rules Conditions in Magento 2 by Gaurav Jain
What to Look for When Extending Magento with Custom Code or An Extension by Colin Douglas
How to Enhance the Search by SKU in Magento 2 with Long Tail Search by Ivan Leontiev
How to deploy the PWA Studio project to the server using the UPWARD connector? by Piyush Dankhra
Learn Magento 2.4 Installation On AWS-A Safe server In An Unsafe World! by Bhawana Dehran
How to install Magento CE 2.4.1 on ubuntu 16.04 by Nitin Kaushik
Mage Mastery
I am thrilled to announce my new project. Mage Mastery is for developers by developers. Mage Mastery is a free learning resource for all topics related to Magento 2. Whether you want to learn backend or frontend of Magento 2 development, this is the place to go.

Magento 2 Development Workshop by Max Pronko
PHP
How to Create QR Code of invoice ID and add it to Magento 2 invoice PDF by Dhiren Vasoya
How to Create Custom Form in Magento 2 Frontend by Dhiren Vasoya
How to Get Region Code by Region ID in Magento 2 by Dhiren Vasoya
How to Get Payment Method Information from Order in Magento 2 by Rohan Hapani
How to Create Order Programmatically in Magento 2 by Rohan Hapani
How to Get Applied Cart Rule for Quote in Magento 2 by Rohan Hapani
XML
Magento 2: How to Get Order Details with Custom Extension Attributes using REST API by Dhiren Vasoya
How to Add Extra Column on Shopping Cart Page in Magento 2 by Rohan Hapani
JavaScript
How to Create Fly to Cart Feature In Magento 2 by Giang Le
Import and Export
How to export data from Magento 2 in XLS & XLSX formats by Firebear Studio
Import product images using CSV in Magento 2 (Attached example CSV) by Chirag
News
Atwix MageNews — January 2021 by Alex Lunkov
Video
5 Magento modules you should install for 2021 by Ecommerce Aholic
PWA Studio Community Sync 13 Jan, 2021 by Magento Community Engineering
Layout Rendering in Magento 2 by Max Pronko
Hello World in Magento 2 in 60 seconds ONLY by Max Pronko
Mastering Layout Configuration in Magento 2 by Max Pronko
Listing Component in Magento 2 Customer Account by Max Pronko
4 steps to create high quality Magento 2 Theme by Max Pronko
Events
Magento 2 Development Training by Max Pronko
General
Magento Tech Digest #145 by Max Pronko
The Launch Imperative by Matt Boland
New Video: 7 Steps to Include into eComm Strategy in 2021 by Sergey Tarnopolsky
How to Efficiently Manage Compliance of GDPR for Magento Websites by Magento Developer Group
How will Artificial Intelligence Change the eCommerce Development Industry? by Vaibhav Sharma
Why Migrate to Magento 2 by SOFTLOFT
How to Maintain your Magento Website: Monthly Checklist by Dipak Patil
Did you find something interesting?
I hope you did. I personally think these resources are worth following and subscribing to. However, I may have missed something and would really appreciate if you showed me where else we can find relevant Magento information. Please share links and tell me what you think about Magento digest and how I can make it better.