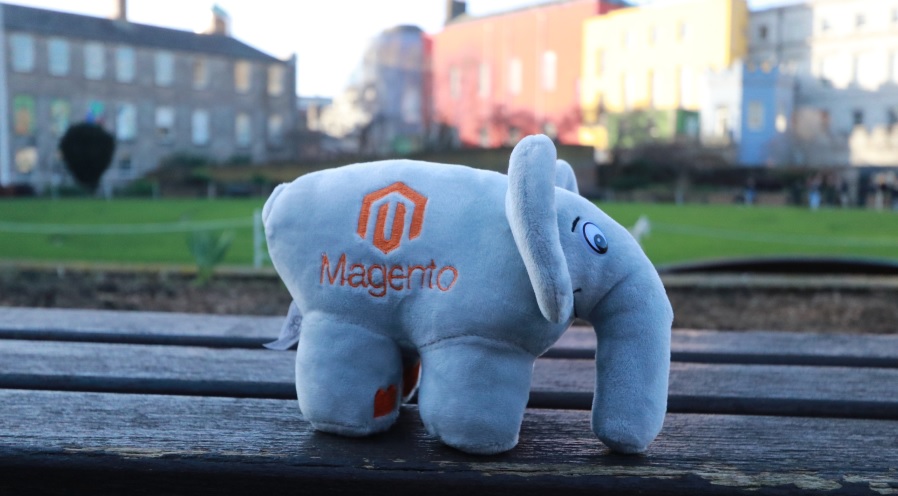 The Magento world is huge and constantly evolving. Each week something new is happening – a product update, a new tool, an industry event, a knowledge-sharing initiative. I want to make it easier for you to find your way in the ocean of Magento-related information by putting together this digest.

Here, I list all the recent Magento news that I think are worth your attention. I am familiar with Magento as a hands-on developer, a consultant, a speaker, and a trainer. I see and evaluate Magento news and updates from all these points of view selecting the information that brings value to developers, online merchants, and Magento students.

I try to fill my digest with the most important product updates, the most engaging tutorials, the most critical events that concern Magento and eCommerce in general. I want it to become your starting point and guide in the Magento universe. Click the links and see what is happening around the most popular eCommerce platform.

For your convenience, I'm adding a link to the previous Magento Tech Digest #146 in case you missed it.
Magento Tutorials
How to Upload Product Image Placeholder in Magento 2 by Gaurav Jain
How to Enable Gift Message in Magento 2 by Gaurav Jain
Magento 2: How to Remove Delete Attribute Option from Product Attribute by Gaurav Jain
How to create an Amazon S3 Bucket and AWS Access Key ID and Secret Access Key for accessing it by Gaurav Jain
How to Change Increment Ids Length by MageVision
Start E-business With Magento 2: Quick-start Guide by Giang Le
Maintain Maintainability in Utility-First Frameworks in the example of Tailwind CSS by Peter Lohaus
How To Configure Custom Product Labels In Magento2 by Dhiren rock
BREAKDOWN: Magento 2 PHP Skimmer – "base64 rot" by Luke
Mage Mastery
I am thrilled to announce my new project. Mage Mastery is for developers by developers. Mage Mastery is a free learning resource for all topics related to Magento 2. Whether you want to learn backend or frontend of Magento 2 development, this is the place to go.

Magento 2 Development Workshop by Max Pronko
PHP
How to Add Customer Name in CMS Page/Block in Magento 2 by Dhiren Vasoya
How to Add Filterable Product Attribute in Products in Category in Magento 2 by Dhiren Vasoya

PWA
Magento PWA Plugins – Beginner's How-to by Yaroslav Rogoza
JavaScript
Magento 2: How to Add Custom Validation Rule in knockout Validation Rules by Dhiren Vasoya
Import and Export
How to export specific data sets for a particular entity in Magento 2 by Firebear Studio
News
2020 Community Year in Review: Top GitHub Contributors, Maintainers, Partners, and Insiders by Sivashchenko
Video
Magento Commerce 101: Magento Admin Overview by Max Pronko
Magento 2 Project Overview for Beginner Developers by Max Pronko
How To: Auto parts fitment with ACES and PIES on Magento or BigCommerce by
Ecommerce Aholic
Magento 2 eCommerce Platform Versions & Pricing [Everything You Need to Know] by Ecommerce Aholic
PWA Studio Community Sync 20 Jan, 2021 by Magento Community Engineering
5 key CONCEPTS to be a PROFESSIONAL Magento 2 developer by Max Pronko
Virtual Type in Magento 2 Explained by Max Pronko
Dependency Injection (Inversion of Control of the SOLID) explained by Max Pronko
Amazon Marketplace Product Listing Creation with Magento 2 by Max Pronko
Events
Magento 2 Development Training by Max Pronko
General
Magento Tech Digest #146 by Max Pronko
The Biggest B2B Ecommerce Trends to Prepare for the Digital Commerce Era by Firebear Studio
MageComp Launching WooCommerce Plugin for WhatsApp Order Notification (FREE) by Gaurav Jain
Reward Points AKA Customer Loyalty Points For Magento 2 (Ft. Best Rewards Points Systems) by Gaurav Jain
Catch Up With Top Ecommerce Trends In 2021 by Giang Le
eCommerce Marketing Strategies To Boost Your Magento Store Sales In 2021 by Magnomates
Reasons to Choose Magento 2 for E-Commerce Business in 2021 by SaM Ecommerce
10 Benefits of Multilingual Customer Service in eCommerce stores by Mary Nguyen
How to Engage Users to E-Commerce Store With the Power Of Magento CMS by Magento Developer Group
Magento PHP Injection Loads JavaScript Skimmer by Luke Leal
Best ecommerce platform in 2021 by Daniel Abbott
Looking Back to Get Ahead in the New Year by Dustin Beutin
Did you find something interesting?
I hope you did. I personally think these resources are worth following and subscribing to. However, I may have missed something and would really appreciate if you showed me where else we can find relevant Magento information. Please share links and tell me what you think about Magento digest and how I can make it better.