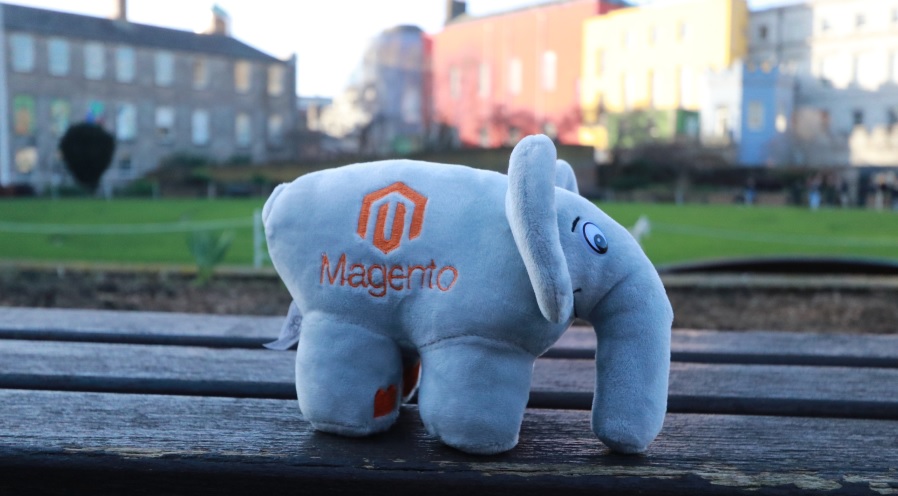 The Magento world is huge and constantly evolving. Each week something new is happening – a product update, a new tool, an industry event, a knowledge-sharing initiative. I want to make it easier for you to find your way in the ocean of Magento-related information by putting together this digest.

Here, I list all the recent Magento news that I think are worth your attention. I am familiar with Magento as a hands-on developer, a consultant, a speaker, and a trainer. I see and evaluate Magento news and updates from all these points of view selecting the information that brings value to developers, online merchants, and Magento students.

I try to fill my digest with the most important product updates, the most engaging tutorials, the most critical events that concern Magento and eCommerce in general. I want it to become your starting point and guide in the Magento universe. Click the links and see what is happening around the most popular eCommerce platform.

For your convenience, I'm adding a link to the previous Magento Tech Digest #147 in case you missed it.
Magento Tutorials
How to Add Watermarks to Product Images in Magento 2 by Gaurav Jain
How to Add Custom Notice to Page Top in Magento 2 by Gaurav Jain
How to Add Custom Message to Login Page in Magento 2 by Gaurav Jain
How to Set up Mobile Login(OTP Login) for Your Magento 2 by Gaurav Jain
How to Increase Customer Lifetime Value in Ecommerce by Daria Maksymenko
How change admin backend session timeout (lifetime) in Magento 2 by Hung Tran
How to Run SSH Command Through PHP in Magento 2 by Amit Hariyani
Solved: Array and String Offset Access Syntax With Curly Braces is Deprecated in Magento 2 by Kishor Chhugani
How to Get Product Attribute Set Name in Magento 2 by Jignesh Parmar
Solved: Failed to Open Stream Error While Compiling PluginListGenerator.php in Magento 2.4.1 by Yash Bhayani
Mage Mastery
I am thrilled to announce my new project. Mage Mastery is for developers by developers. Mage Mastery is a free learning resource for all topics related to Magento 2. Whether you want to learn backend or frontend of Magento 2 development, this is the place to go.

Magento 2 Development Workshop by Max Pronko
PHP
How to Add Inline Edit in UI Grid in Magento 2 Backend by Dipak Vadher
XML
Magento 2: Call Custom phtml file on all CMS Pages by Dhiren Vasoya
How to Add Custom Text or HTML on Product Page Using Plugin in Magento 2 by Chandresh Chauhan
Extensions
Top 10 Magento 2 Upsell Extensions by Ellie Tran
Magento Community Updates
Magento 2.4.2: Release Notes (Everything You Need to Know) by Gaurav Jain
Magento 2.4.2 Pre-Release – Everything you Need to Know [January 26, 2021] by Aastha Shah
Video
Magento Cloud Demo – Cloud Docker for core developers with Oleh Posyniak by Magento Community Engineering
PWA Studio Community Sync 27 Jan, 2021 by Magento Community Engineering
Selecting a Magento Agency [How To] by Ecommerce Aholic
Magento Pricing and Versions 2021 [Magento Commerce Cloud vs Magento Open Source] by Ecommerce Aholic
Personalize Magento 2 Admin Login page with a company Brand Logo by Max Pronko
Mailchimp Email Marketing extension in Magento 2, how to install and configure – ULTIMATE TUTORIAL by Max Pronko
Angular in Magento 2, does it worth using? by Max Pronko
The BEST code editor for Magento 2 FOUND by Max Pronko
What SKILLS are required to be GOOD Magento 2 developer by Max Pronko
Admin Grid in Magento 2 using UiComponent || Part – 3 by MageDigest
Events
Magento 2 Development Training by Max Pronko
Meet Magento India 2021: Bronze Sponsor – MageComp by Gaurav Jain
Meet Magento India 2021 Event #MM21IN | Silver Sponsor – SetuBridge by Setubridge
General
Magento Tech Digest #147 by Max Pronko
Looking Back to Get Ahead in the New Year by Dustin Beutin
Reduce Outages and Improve Site Health with Magento Managed Alerts by Magento DevBlog
Magento Commerce for Better Customer Experiences by Karolina Obszyńska
The HeadYes Revolution by Salvatore Capritta
What are Server Requirements for Magento 2.4 version? by GoMage
How ELEMIS London is utilizing a technology-forward approach to skincare and e-commerce by Peter Sheldon
Magento vs Shopify vs WooCommerce: 7 Differences You MUST Know by Divya Khaneja
Did you find something interesting?
I hope you did. I personally think these resources are worth following and subscribing to. However, I may have missed something and would really appreciate if you showed me where else we can find relevant Magento information. Please share links and tell me what you think about Magento digest and how I can make it better.