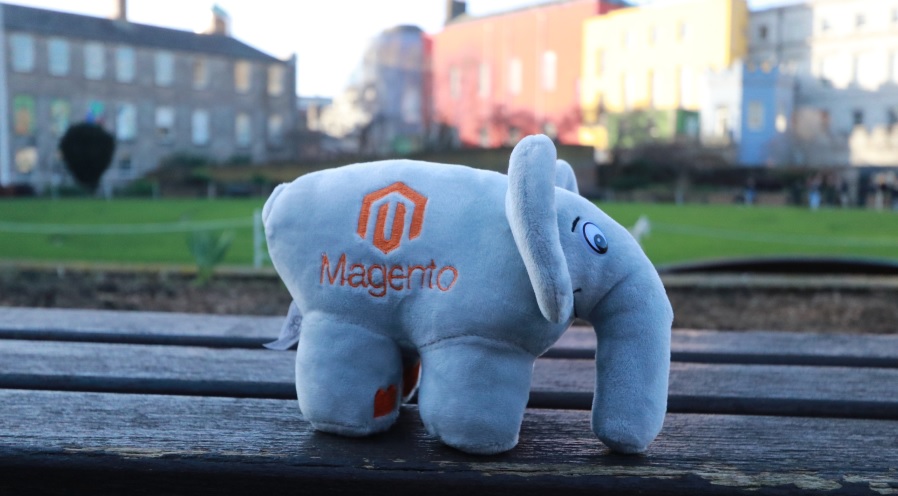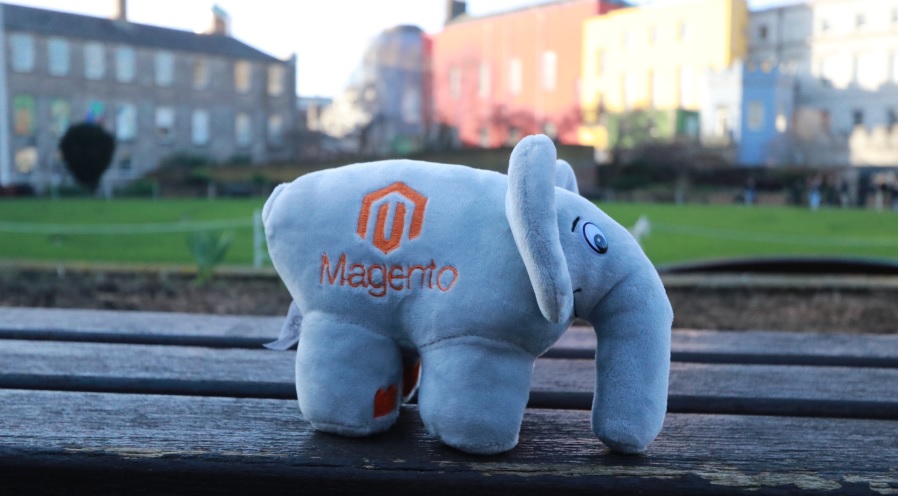 The Magento world is huge and constantly evolving. Each week something new is happening – a product update, a new tool, an industry event, a knowledge-sharing initiative. I want to make it easier for you to find your way in the ocean of Magento-related information by putting together this digest.

Here, I list all the recent Magento news that I think are worth your attention. I am familiar with Magento as a hands-on developer, a consultant, a speaker, and a trainer. I see and evaluate Magento news and updates from all these points of view selecting the information that brings value to developers, online merchants, and Magento students.

I try to fill my digest with the most important product updates, the most engaging tutorials, the most critical events that concern Magento and eCommerce in general. I want it to become your starting point and guide in the Magento universe. Click the links and see what is happening around the most popular eCommerce platform.

For your convenience, I'm adding a link to the previous Magento Tech Digest #149 in case you missed it.
Magento Tutorials
How to Add Social Widget without extension: Facebook Social Plugins in Magento 2 by Gaurav Jain
How to Enable/Disable Demo Store Notice in Magento 2 by Gaurav Jain
How to Set Password Options for Customers in Magento 2 by Gaurav Jain
How to Add Search Terms in Magento 2 by Gaurav Jain
How to Add Stock Status Column in Product Grid in Magento 2 by Milan Vaghela
How to Disable Filter for Column in Magento 2 Grid by Jignesh Parmar
How To Upgrade Magento 2.x.x to 2.4.2 Step By Step Guide For Beginners by Yogesh Khasturi
How to install Magento 2.4 on Ubuntu with Elasticsearch (step-by-step) by Hung Tran
Refetch active Apollo queries in PWA Studio on user action by Jordan Eisenburger
Mage Mastery
I am thrilled to announce my new project. Mage Mastery is for developers by developers. Mage Mastery is a free learning resource for all topics related to Magento 2. Whether you want to learn backend or frontend of Magento 2 development, this is the place to go.

Magento 2 Development Workshop by Max Pronko
PHP
How to "Add to Wishlist" Without Redirecting to Wishlist Page in Magento 2 by Dhiren Vasoya
How to Add Timezone & Locale Dropdown in Custom Form in Frontend in Magento 2 by Chandresh Chauhan
How To Get All Category URLs in Magento 2 by Yash Bhayani
How to Change the Sequence of Custom Field Before "subtotal" in Invoice in Magento 2 Backend by Kanchi Upadhyay
How to Download All Product Data in CSV Using Root Script in Magento 2 by Amit Hariyani
How To Override Product NewWidget Block in Magento 2 by Milan Vaghela
Magento Community Updates
Prepare for Continued Digital Commerce Growth with Magento Commerce 2.4.2 by Ken Hicks
Now Available: Important Security and Performance Updates, in the New Magento Commerce 2.4.2 Release by Ben Marks
Google Core Web Vitals: Explanation for Magento Stores by Vadym Dozorets
Magento 2.4.2 Release (What's New) by Le Site
News
Atwix MageNews – February 2021 by Atwix
Video
PWA Studio Community Sync 10 Feb, 2021 by Magento Community Engineering
Community Engineering Hangouts. Feb 10, 2021 by Magento Community Engineering
Magento 2 Quick Start: Magento 2 Installation with Composer by Max Pronko
Add Custom Checkout Step in Magento 2 by Max Pronko
2 ways to install Magento 2 extension by Max Pronko
Banner for Landing Page Custom Theme Magento 2 by Max Pronko
Strategy Design Pattern (PHP Edition) by Max Pronko
JavaScript Mixins in Magento 2 – Practical Tutorial by Max Pronko
Advanced Delivery Date for Magento 2 (v.1.0.0) by MageComp
Affiliate Product Links for Magento 2 (v.1.0.2) by MageComp
Cash on Delivery Per Product/Category for Magento 2 (v.1.0.0) by MageComp
Cash On Delivery Suite for Magento 2 (v.1.0.0) by MageComp
Cash On Delivery Verification for Magento 2 (v.1.0.2) by MageComp
Customer Approval for Magento 2 (v.1.0.1) by MageComp
Google Invisible Recaptcha for Magento 2 (v.1.0.3) by MageComp
Google reCAPTCHA for Magento 2 (v.1.1.1) by MageComp
Payment Fee for Magento 2 (v.1.0.6) by MageComp
Events
Magento 2 Development Training by Max Pronko
General
Magento Tech Digest #149 by Max Pronko
Top 10 Tips to Head-Start E-commerce Business in 2021 by Gaurav Jain
GoMage Recognized as Top B2B Company in Finland by Sergey Tarnopolsky
Easy E-commerce with Magento Order Management by Robert Ulrich
5 Top Trends-Future of eCommerce 2021 by Olha Bohatchuk
Did you find something interesting?
I hope you did. I personally think these resources are worth following and subscribing to. However, I may have missed something and would really appreciate if you showed me where else we can find relevant Magento information. Please share links and tell me what you think about Magento digest and how I can make it better.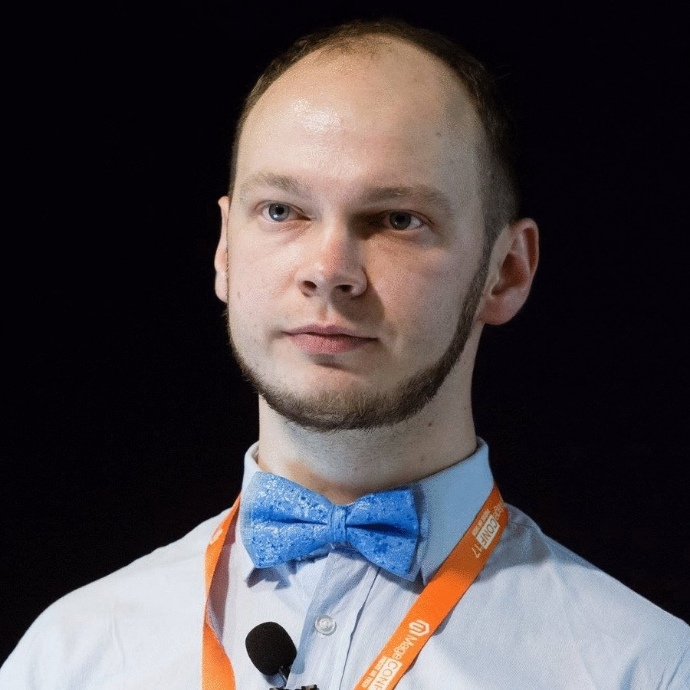 Max Pronko is an international Magento Expert, development consultant, motivational speaker and Magento award-winning developer. He is known for the educational development programs for organizations of all sizes and has positively affected thousands of people and organizations worldwide.
The Devletter
Subscribe to my Magento 2 tips and tutorials content.
Every week I send an interesting email directly to your inbox