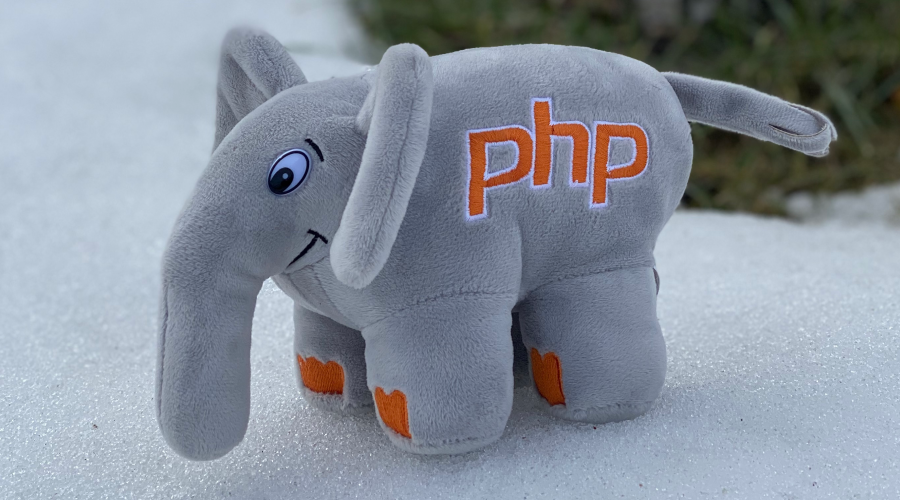 The Magento world is huge and constantly evolving. Each week something new is happening – a product update, a new tool, an industry event, a knowledge-sharing initiative. I want to make it easier for you to find your way in the ocean of Magento-related information by putting together this digest.
Here, I list all the recent Magento news that I think are worth your attention. I am familiar with Magento as a hands-on developer, a consultant, a speaker, and a trainer. I see and evaluate Magento news and updates from all these points of view selecting the information that brings value to developers, online merchants, and Magento students.
I try to fill my digest with the most important product updates, the most engaging tutorials, the most critical events that concern Magento and eCommerce in general. I want it to become your starting point and guide in the Magento universe. Click the links and see what is happening around the most popular eCommerce platform.
For your convenience, I'm adding a link to the previous Magento Tech Digest #152 in case you missed it.
Magento Tutorials
How to Add Currency Switcher based on GeoIP in Magento 2 by Gaurav Jain
Best Payment Gateway in India 2021 by Gaurav Jain
How To Optimize Your Magento Store For Voice Search? by Magnomates
Magento Message Manager – how does it work? by Magently
Amazing Benefits of Magento Enterprise Development for eCommerce by Magento Developer Group
How to install and configure Varnish Cache in Magento 2 (Step by Step) by Hung Tran
How to fix Magento 2 Error 503 service temporarily unavailable by Hung Tran
SQL Query to Find Duplicate Increment_ID From Order Table by Jignesh Parmar
How To Get Current Category Name in Magento 2 by Milan Vaghela
Mage Mastery
I am thrilled to announce my new project. Mage Mastery is for developers by developers. Mage Mastery is a free learning resource for all topics related to Magento 2. Whether you want to learn backend or frontend of Magento 2 development, this is the place to go.

Magento 2 Development Workshop by Max Pronko
PHP
Solved: Disable COD payment method programmatically in Magento 2 by Dhiren Vasoya
How to Create CMS Static Page Programmatically in Magento 2 by Dhiren Vasoya
How to Integrate HDFC Payment Gateway for Magento 2 by Gaurav Jain
How to Round Off All Prices in Magento 2 by Dhiren Vasoya
How to Get Customer by Email in Magento 2 by Dipak Vadher
How to Check If Product Images Exist or Not in Magento 2 by Jignesh Parmar
Magento Community Updates
Magento 2.4.2 release overview by Ivan Nosyk
News
Magento News: Highlights of Key Events in February 2021 by Sergey Tarnopolsky
Video
Magento Support & Magento Maintenance Costs Review by Ecommerce Aholic
Community Engineering Hangouts. Feb 24, 2021 by Magento Community Engineering
How to change Layout Type in Magento 2? by Max Pronko
Add Template to Layout in Magento 2 by Max Pronko
Layout Rendering in Magento 2 by Max Pronko
Hello World in Magento 2 in 60 seconds ONLY by Max Pronko
Mastering Layout Configuration in Magento 2 by Max Pronko
Listing Component in Magento 2 Customer Account by Max Pronko
Jisse Reitsma: Magento vs Shopware – Welcome! (1/11) by Shopware Knowledge
Events
Magento 2 Development Training by Max Pronko
Adobe Summit—The Digital Experience Conference. A free virtual event on April 27-29, 2021
General
Magento Tech Digest #152 by Max Pronko
The 2021 Experience Maker Award Submissions Are Now Open by Magento Commerce
Magento extensions need GraphQL support by Jisse Reitsma
Magento fundamentals: what are the differences between events and plugins? by Alessandro Ronchi
Did you find something interesting?
I hope you did. I personally think these resources are worth following and subscribing to. However, I may have missed something and would really appreciate if you showed me where else we can find relevant Magento information. Please share links and tell me what you think about Magento digest and how I can make it better.