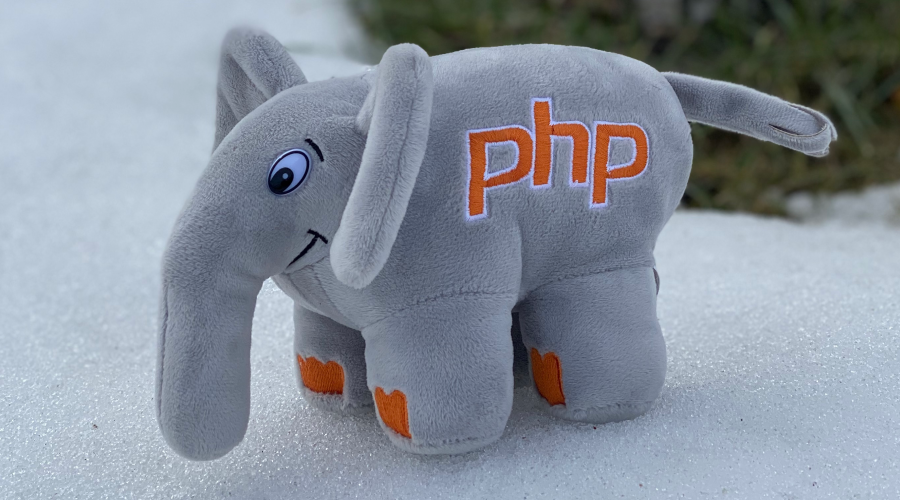 The Magento world is huge and constantly evolving. Each week something new is happening – a product update, a new tool, an industry event, a knowledge-sharing initiative. I want to make it easier for you to find your way in the ocean of Magento-related information by putting together this digest.

Here, I list all the recent Magento news that I think are worth your attention. I am familiar with Magento as a hands-on developer, a consultant, a speaker, and a trainer. I see and evaluate Magento news and updates from all these points of view selecting the information that brings value to developers, online merchants, and Magento students.

I try to fill my digest with the most important product updates, the most engaging tutorials, the most critical events that concern Magento and eCommerce in general. I want it to become your starting point and guide in the Magento universe. Click the links and see what is happening around the most popular eCommerce platform.

For your convenience, I'm adding a link to the previous Magento Tech Digest #153 in case you missed it.
Magento Tutorials
How to Add Customized Size Charts in Magento 2? by Gaurav Jain
Everything You Need to Know About Magento 2 API by Gaurav Jain
How to Integrate SBI Payment Gateway for Magento 2 by Gaurav Jain
How to install Google Analytics Magento 2 and enable enhanced commerce by Hung Tran
How to make the Effective Mass Mailing of the Magento 2 online store? by Anastasia Kushnir
How to Show Popup After "Add to cart" Action in Magento 2 by Chandresh Chauhan
How to Unhide All Product Images on Product Page in Magento 2 by Milan Vaghela
How to Make a Partial Refund in Magento 2 by Jignesh Parmar
How to Add Custom Shipping Method Under Shipment Tracking Dropdown in Magento 2 by Kanchi Upadhyay
How to Unlock Admin User in Magento 2 by Jignesh Parmar
How to Enable/Disable Magento 2 Developer Mode? by Ktpl
How to Add New Customer or Customer Group in Magento 2? by Ktpl
Mage Mastery
I am thrilled to announce my new project. Mage Mastery is for developers by developers. Mage Mastery is a free learning resource for all topics related to Magento 2. Whether you want to learn backend or frontend of Magento 2 development, this is the place to go.

Magento 2 Development Workshop by Max Pronko
Adobe Certified Professional — Magento Commerce Developer by Max Pronko
Practice Certification by Max Pronko
PHP
How to Prevent Adding Duplicate Product to Wishlist in Magento 2 by Dhiren Vasoya
Magento 2: Dynamically add fields in Custom Admin Form using the UI component by Dhiren Vasoya
How to Get Current GMT Date Time in Magento 2 by Rohan Hapani
How to Get Salable Quantity in Magento 2.3.x by Rohan Hapani
How to Get Product Status in Magento 2 by Jignesh Parmar
How to Get Product Salable Quantity in Magento 2 by Krishna Rajyaguru
XML
How to Add Sticky Header Component in Magento 2 by Dhiren Vasoya
How to Rename Details Tab on Product View Page in Magento 2 by Rohan Hapani
PWA
Comparison: Best Magento PWA Providers by Dasha M.
News
Atwix MageNews – March 2021 by MageNews Team
Video
PWA Studio Community Sync 10 March, 2021 by Magento Community Engineering
Demystified Magento PWA Studio Checkout Payments by Lars Röttig
4 steps to create high quality Magento 2 Theme by Max Pronko
5 key CONCEPTS to be a PROFESSIONAL Magento 2 developer by Max Pronko
Virtual Type in Magento 2 Explained by Max Pronko
Dependency Injection (Inversion of Control of the SOLID) explained by Max Pronko
Amazon Marketplace Product Listing Creation with Magento 2 by Max Pronko
Personalize Magento 2 Admin Login page with a company Brand Logo by Max Pronko
Events
Magento 2 Development Training by Max Pronko
General
Magento Tech Digest #153 by Max Pronko
10 Checkout Page Design Tips that Lead to Conversions by Max Pronko
Magento SEO: What's Important for Google in 2021 by Sergey Tarnopolsky
Magento 2 Vs BigCommerce – Which Platform is Ideal for Your Online Store by Magento Developer Group
Magento Association Welcomes Digital River, Worldpay from FIS as New Partners by Viacheslav Kravchuk
Double Trouble: A Cautionary Tale of Piggybacking Skimmers on the Magento Platform by Lokte
Magento 2 PHP Credit Card Skimmer Saves to JPG by Luke Leal
Awesome Strategies for Returning Customers Back in Magento Store by Akashdeep Sharma
Did you find something interesting?
I hope you did. I personally think these resources are worth following and subscribing to. However, I may have missed something and would really appreciate if you showed me where else we can find relevant Magento information. Please share links and tell me what you think about Magento digest and how I can make it better.