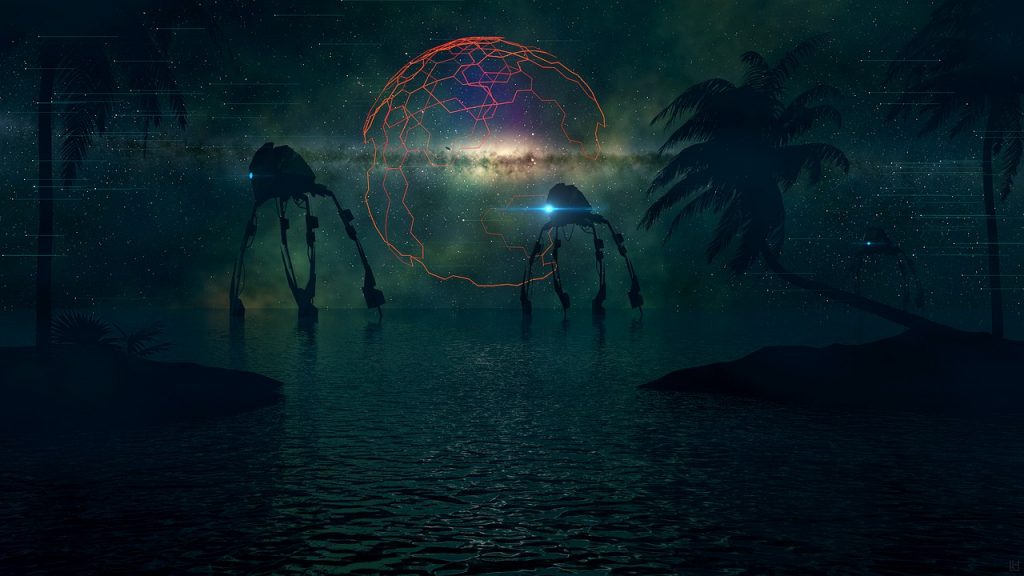 The Magento world is huge and constantly evolving. Each week something new is happening – a product update, a new tool, an industry event, a knowledge-sharing initiative. I want to make it easier for you to find your way in the ocean of Magento-related information by putting together this digest.

Here, I list all the recent Magento news that I think are worth your attention. I am familiar with Magento as a hands-on developer, a consultant, a speaker, and a trainer. I see and evaluate Magento news and updates from all these points of view selecting the information that brings value to developers, online merchants, and Magento students.

I try to fill my digest with the most important product updates, the most engaging tutorials, the most critical events that concern Magento and eCommerce in general. I want it to become your starting point and guide in the Magento universe. Click the links and see what is happening around the most popular eCommerce platform.

For your convenience, I'm adding a link to the previous Magento Tech Digest #154 in case you missed it.
Magento Tutorials
7 Proven Steps to Speed up Your Magento 2 Store by Gaurav Jain
How to Display Simple Product Image for Configurable Product Image in Magento 2 Mini Cart and Cart by Dipak Vadher
How to Join 2 Tables in Magento 2 by Jignesh Parmar
How to Set Image Gallery Fotorama Thumbnail as Vertical View in Magento 2 by Milan Vaghela
Solved: Media Gallery Doesn't Show Any Images in Magento 2.4.1 by Kishor Chhugani
Boost your site speed applying Google PageSpeed Insights suggestions by Eugen Barilyuk
How to Edit Recently Viewed Products Price Position in Magento 2? by Ktpl
Fixing Magento 2 Core MySQL performance issues using Percona Monitoring and Management (PMM) by Yegor Shytikov
Mage Mastery
I am thrilled to announce my new project. Mage Mastery is for developers by developers. Mage Mastery is a free learning resource for all topics related to Magento 2. Whether you want to learn backend or frontend of Magento 2 development, this is the place to go.

Magento 2 Development Workshop by Max Pronko
PHP
How to Get Review, Rating Collection in Magento 2 by Dhiren Vasoya
How to Prevent Adding Same Product to Cart more than One time in Magento 2 by Dhiren Vasoya
How to Install Magento 2.4.2 on Localhost Using Xampp by Yash Bhayani
How to Add New Field in Cart Price Rules Form in Magento 2 Backend by Jignesh Parmar
XML
How to add Custom Tab in Customer Account in Magento 2 by Dhiren Vasoya
How to Add Phone Number Validation in Checkout in Magento 2 by Rohan Hapani
How to Create a Custom Log File in Magento 2 by Sukeshini Rathnayake
How to Add Custom Input Mask for ZIP Code in Magento 2 by Chandresh Chauhan
PWA
Demystified Magento PWA Studio Checkout by Lars Roettig
Video
PWA Studio Community Sync 17 March, 2021 by Magento Community Engineering
Mailchimp Email Marketing extension in Magento 2, how to install and configure – ULTIMATE TUTORIAL by Max Pronko
Angular in Magento 2, does it worth using? by Max Pronko
The BEST code editor for Magento 2 FOUND by Max Pronko
File Permissions for Magento 2 development by Max Pronko
What SKILLS are required to be GOOD Magento 2 developer by Max Pronko
How your Magento 2 repository should look like by Max Pronko
Chat Integration for Magento 2 (v.1.0.0) by MageComp
Custom Price for Magento 2 (v.1.0.2) by MageComp
Custom Redirect for Magento 2 (v.1.0.2) by MageComp
hCaptcha for Magento 2 (v.1.0.0) by MageComp
Notification Bar for Magento 2 (v.1.0.0) by MageComp
Product Fees for Magento 2 (v.1.0.2) by MageComp
Events
Magento 2 Development Training by Max Pronko
Why you should dive right into the Adobe Summit 2021: 5 reasons to participate by Eugen Barilyuk
General
Magento Tech Digest #154 by Max Pronko
One Year Later: How the Pandemic has Changed Digital Commerce by Corey Gelato
How to create a successful B2B marketplace website? by Rida Fatima
Effective Tips to Protect eCommerce Sites from Client-Side Attacks by Magento Developer Group
Types of search queries: High-frequency, Mid-frequency and Low-frequency by Anastasia Kushnir
7 Reasons Why Magento Is So Successful For Ecommerce by Ronak Meghani
20 Areas of Improvement To Reduce Magento Bounce Rates by Robert Rand
How To Choose The Best Magento Agency For Your Business by Fayyaz Khattak
Why Choose Magento For Building An Online eCommerce Store In 2021? by Emma Jhonson
Top 12+ Magento Ecommerce Agencies in 2021 worldwide by KMF Infotech
Did you find something interesting?
I hope you did. I personally think these resources are worth following and subscribing to. However, I may have missed something and would really appreciate if you showed me where else we can find relevant Magento information. Please share links and tell me what you think about Magento digest and how I can make it better.