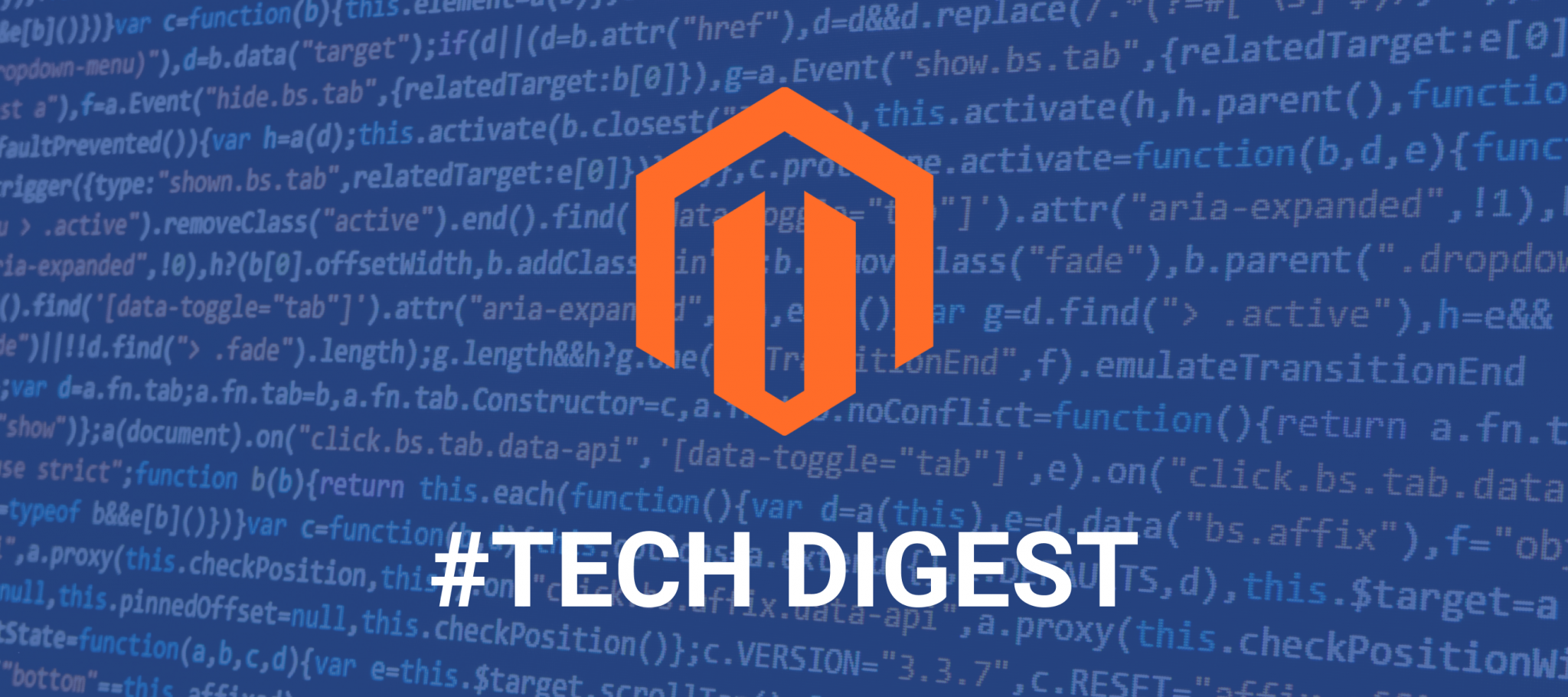 Dear friends, please welcome the 50th edition of one and the only Magento Tech Digest. It has been a long way and hundreds of interesting resources created by a wonderful Magento Community around Magento and Magento 2. Happy to be part of it. Thank you for your support.
The Magento Tech Digest is the biggest collection of resources dedicated to Magento development and the related topics. Here, you can find opinions and recommendations of Magento professionals, various how-tos, products reviews, event announcements, video tutorials, and much more.

For Magento beginners, this is a great place to tap to the knowledge of development gurus. For experienced developers, this is an opportunity to find information on eCommerce innovations, discuss new tools and techniques. For anyone wishing to share knowledge and learn about the latest trends in Magento development, there are announcements of upcoming events.

Just click through the links and stay abreast of the latest news from the Magento universe!

In addition, browse the previous Magento Tech Digest #49.

Magento Tutorials
Magento 2 Session Debugging – Step by Step Instruction by Alexey Kolchenko
Customize Magento 2 Email Template Settings by Mary Dorogokupets
How to fix Magento 2 500 internal server error by Firebear Studio

Extensions
New Gumroad Widget Extension for Magento 2 by Pronko Consulting

PHP
Get Store System Configuration Value in Magento 2 by BlogTreat
How to add a simple note to the checkout step by Denis Saltanakhmedov

Import and Export
How to Migrate from Big Cartel to Magento 2 or Sync Data Between Them by Firebear Studio
How to Migrate from Squarespace to Magento 2 or Sync Data Between Them by Firebear Studio
Oracle NetSuite ERP Overview & Magento 2 Integration by Firebear Studio
XML
How to use Section.xml file in Magento 2 by MageComp
Magento Community Updates
Big improvements to OMS Docs by Shriespangler
Community Engineering Newsletter, March 4 – 8, 2019 by Ikrell
Video
Advice for ALL Magento 2 DEVELOPERS by Max Pronko
PWA Community Meeting March 15, 2019 by Magento Community Engineering
Magento Coding Standard #3 – Nice and Cozy (Community Meeting March 11, 2019) by Magento Community Engineering
Architectural Discussions – March 13th, 2019 by Magento Community Engineering
Magento Async Import #14 – All Your Base64 Are Belong To Us by Magento Community Engineering
Magento MSI Open Demo. March 15, 2019 by Igor Miniailo
Mobile-First Commerce Keynote by Vue Storefront
Events
Meet Magento Germany in Leipzig, DE on June 3-4th
Meet Magento UK in London, UK on June 18-19th
General
Magento Tech Digest #49 by Max Pronko
Google Image Charts deprecation and update for M1 by Ikrell
Magento Marketplace policy for Magento versions at end of support life by Etalbott
Authorize.NET MD5 hash end of life – what's next? by Pronko Consulting
How to Choose a Magento 2 Developer? by MageHit
The ways to make your Magento store attract more customers by MageHit
What Can Magento 2.3.1 Do For Us? by MageHit
Things to Secure Your Magento 2 Website by MageHit
#MagentoMonday Community Digest 2019.03.11 by Sherrie Rohde
Optimize your Magento Store Using Google Lighthouse Audit Metrics by Alex Husar
Key rules for your Magento 2 website security by Maria Zayac
Summing up
If you come across some Magento-related resources that you think are worth following, please share them with me, and I may include them in the Magento Tech Digest, too.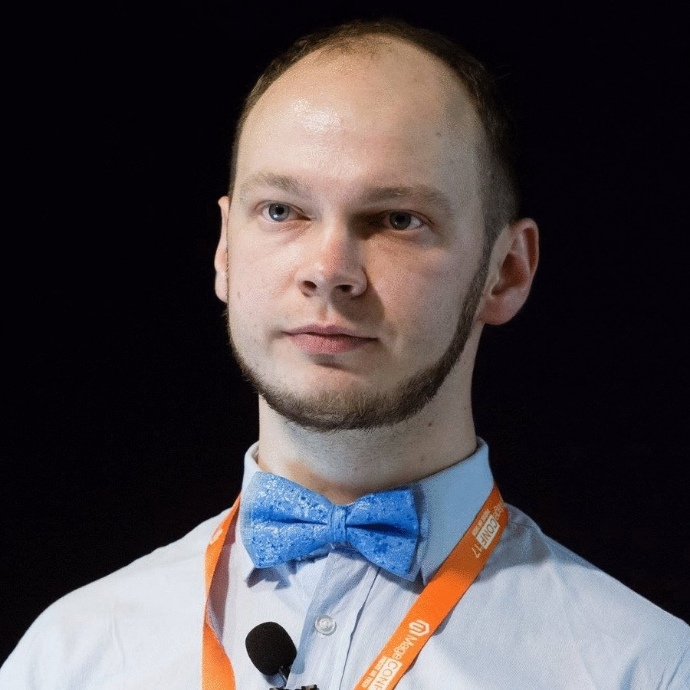 Max Pronko is an international Magento Expert, development consultant, motivational speaker and Magento award-winning developer. He is known for the educational development programs for organizations of all sizes and has positively affected thousands of people and organizations worldwide.
The Devletter
Subscribe to my Magento 2 tips and tutorials content.
Every week I send an interesting email directly to your inbox