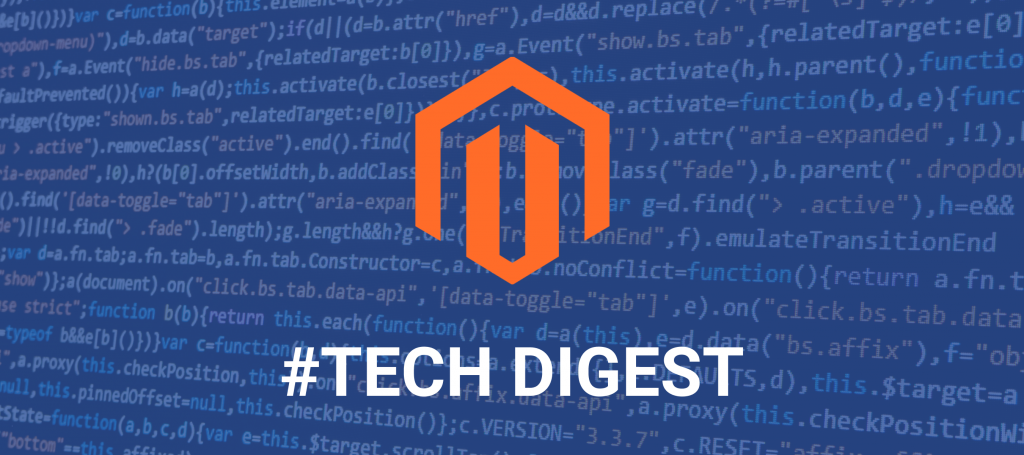 The Magento Tech Digest is the biggest collection of resources dedicated to Magento development and related topics. Here, you can find opinions and recommendations of Magento professionals, various how-tos, products reviews, event announcements, video tutorials, and much more.

For Magento beginners, this is a great place to tap to the knowledge of development gurus. For experienced developers, this is an opportunity to find information on eCommerce innovations, discuss new tools and techniques. For anyone wishing to share knowledge and learn about the latest trends in Magento development, there are announcements of upcoming events.

Just click through the links and stay abreast of the latest news from the Magento universe!

In addition, browse the previous Magento Tech Digest #74.
Magento Tutorials
What is Single Store Mode in Magento 2? Things you should know about it by Gaurav Jain
Faster Magento Search – Practical Suggestions to Improve Magento Search Speed by Slava Kurs
PHP
How to Resolve Blank page Issue after installing Magento 2.x by Dhiren Vasoya
Extensions
How Magento payment extensions work and why we need them by Pronko Consulting
Magento 2 Geoip Store Switcher by MageAnts by Firebear Studio
Psychology Behind Shopping by Brands, or Why Offer Shop by Brands Functionality on Your Magento 2 Store by Anna Oz
Magento Community Updates
Introducing the New Security-only Patch Release by Patrick_sullivan
Video
Magento Architectural Discussion — September, 4, 2019 by Magento Community Engineering
[Live Coding] Magento 2 Extension Stream #1 by Max Pronko
[Live Coding] Magento 2 Selective Cache Extension Part #2 by Max Pronko
Разработка модуля LiqPay для Magento 2 и дата релиза by Max Pronko UA
Experience with REST API vs Controller in Magento 2 by Max Pronko
Magento DevChannel Stream #1 / August 2019 by Max Pronko
Magento DevChannel Stream #2 / September 2019 by Max Pronko
Events
Contribution Day by Meet Magento
MagentoLive Europe in Amsterdam, on October 22-23, 2019
Meet Magento Spain in Madrid, ES on October 28th.
Manchester Magento Meetup in Manchester, UK on October 30th.
General
Magento Tech Digest #74 by Max Pronko
Why You Should Switch to Magento 2.3 in 2019 by Vikash Kumar
Magento Software Testing to Boost E-commerce Rates [Case Study] by Firebear Studio
Optimizing Your Magento Commerce Site for the 2019 Holiday Season by Corey Gelato
Summing up
If you come across some Magento-related resources that you think are worth following, please share them with me, and I may include them in the Magento Tech Digest, too.