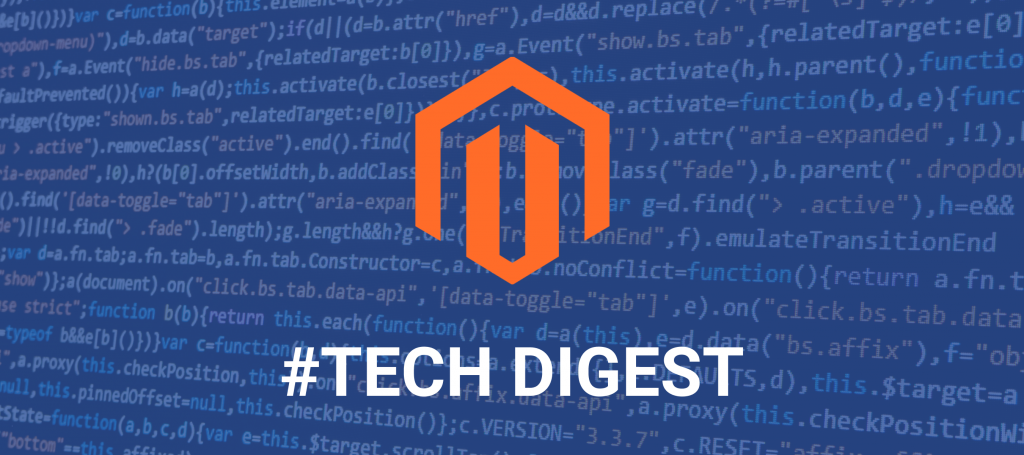 The Magento Tech Digest is the biggest collection of resources dedicated to Magento development and related topics. Here, you can find opinions and recommendations of Magento professionals, various how-tos, product reviews, event announcements, video tutorials, and much more.

For Magento beginners, this is a great place to tap into the knowledge of development gurus. For experienced developers, this is an opportunity to find information on eCommerce innovations, discuss new tools and techniques. For anyone wishing to share knowledge and learn about the latest trends in Magento development, there are announcements of upcoming events.

Just click through the links and stay abreast of the latest news from the Magento universe!

In addition, browse the previous Magento Tech Digest #80.
Magento Tutorials
How to Show Success and Error Messages in Magento 2 by BlogTreat
How to Install Magento SUPEE 11219 With or Without SSH by Dhiren Vasoya
How to Setup Reports Configuration in Magento 2 by Gaurav Jain
Backward-incompatible Changes in the Mail Library for Magento 2.3.3 by Melnikovi
8 Common Hosting Problems (and How to Avoid Them) by Jay DobryHow Cloudways Simplifies Magento Google Cloud Installation by Syed Muneeb Ul Hasan
XML
How to Create Sitemap in Magento? by Dasha M.
PHP
How to fix PDF Attachment Not Working Issue in Magento 2.3.3 by Dhiren Vasoya
How to set custom Price for Products in Cart Magento 2 by Rosie Phan
Magento Community Updates
Magento 2.3.3: What's New? by Ellie Yantsan
News
Magento Open Source 2.3.3 Highlights by Pronko Consulting
Highlights from the Magento Commerce/Open Source 2.2.3 Release by Pinpoint
Atwix MageNews – October 2019 by Roman Glushko
Video
How to add a Bootstrap CSS for Your Magento 2 Theme by Max Pronko
Magento Open Source 2.3.3 Highlights by Max Pronko
Adobe Stock Integration public meeting, October 15th 2019 by Magento Community Engineering
Magento Architectural Discussion — October, 9, 2019 by Magento Community Engineering
Why tests should be written with Action Groups only by Magento Community Engineering
PWA Community Meeting Oct. 18th, 2019 by Magento Community Engineering
Shipping Method per Category Extension for Magento 2 by Max Pronko
Events
MeetUp #14 (reaktywacja i brainstorming) in Poznań, PL on October 24th.
Meet Magento Spain in Madrid, ES on October 28th.
Magento Imagine at Adobe Summit: Bigger and Better Than Ever by Brittany Mosquera
Magento Community Diverse Speaker Training by Sherrie Rohde
General
Magento Tech Digest #80 by Max Pronko
Helping merchants create engaging customer experiences by Pronko Consulting
Why Magento Gained Most from the Growth of Ecommerce Businesses by Robert AdixonW
Partners Contribution Rewards Q3 2019 Rankings Announced by Filip_maj1
#MagentoMonday Community Digest 2019.10.14 by Sherrie
Why Adopting EPOS Software can Enable You to Track eCommerce Sales and Inventory More Efficiently by Magento
5 Reasons Your B2B Business Needs ECommerce by Magento
7 Ways to Win At eCommerce This Holiday Season by PayPal
61+ Free & Premium Magento 2 Themes To Kick Off Your Store by Hoang Bao
Summing up
If you come across some Magento-related resources that you think are worth following, please share them with me, and I may include them in the Magento Tech Digest, too.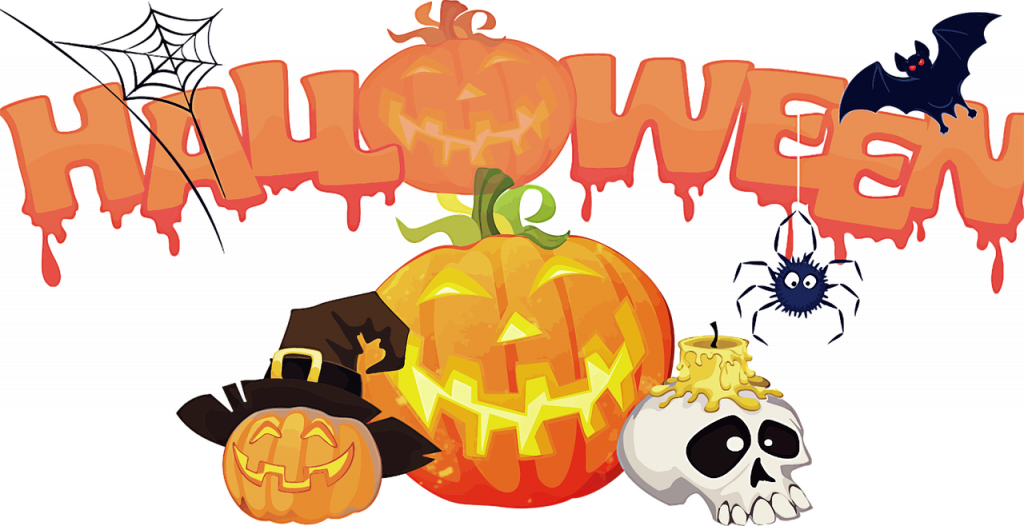 In the run-up to Halloween, I offer up some spooky savings. You can claim your 10% off on all the extensions Pronko Consulting has, and 20% off on the payment course I personally designed.
Take a chance to get quality products perfectly creepy priced now!