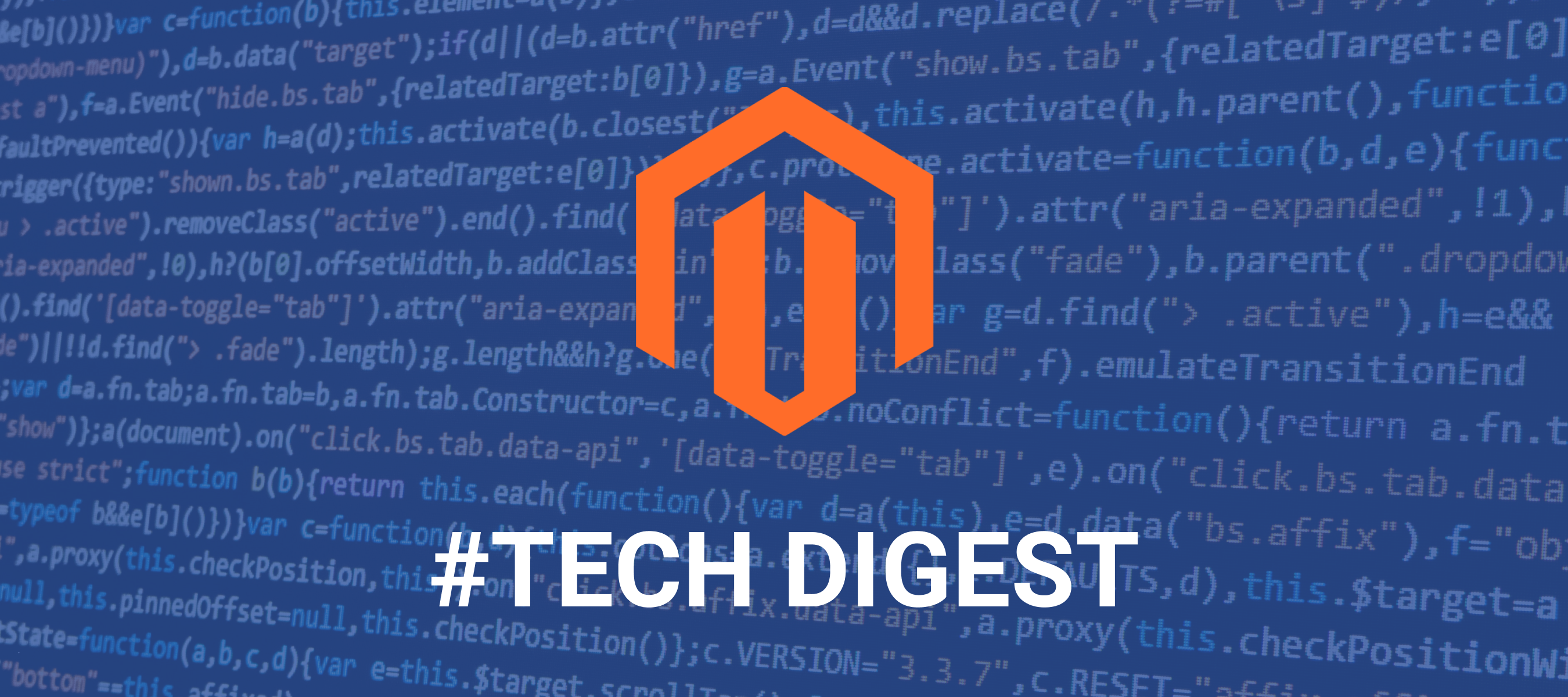 The Magento Tech Digest is the biggest collection of the resources dedicated to Magento development and related topics. Here, you can find opinions and recommendations of Magento professionals, various how-tos, product reviews, event announcements, video tutorials, and much more.

For Magento beginners, this is a great place to tap into the knowledge of development gurus. For experienced developers, this is an opportunity to find information on eCommerce innovations, discuss new tools and techniques. For anyone wishing to share knowledge and learn about the latest trends in Magento development, there are announcements of upcoming events.

Just click through the links and stay abreast of the latest news from the Magento universe!

In addition, browse the previous Magento Tech Digest #83.
Magento Tutorials
How to add a custom column to product grid in Magento 2 by Khang Ha
Mage Mastery
I am thrilled to announce my new project. Mage Mastery is for developers by developers. Mage Mastery is a free learning resource for all topics related to Magento 2. Whether you want to learn backend or frontend of Magento 2 development, this is the place to go.

Lesson 3: Project Structure Overview | Magento 2 for Beginners | Mage Mastery by Max Pronko
XML
How to Create a Unique key Column in db_schema.xml file of Magento 2 by Dhiren Vasoya
Magento Page Builder – Introduction for Developers by Andreas von Studnitz
Import and Export
Need help integrating Magento Commerce with NetSuite ERP? by Magento
Magento Community Updates
Latest Magento Security Update Helps Protect from Recently Reported RCE Vulnerability by Jeanne_frontain
Magento Security Patch SUPEE-11219 Released by AheadWorks
Video
Magento DevChannel Community Invitation by Max Pronko
[Live Coding] Magento 2 CMS Page Edit Status extension by Max Pronko
Amazon Clone using Magento 2 by Max Pronko
Magento 2 и PHP разработка by Max Pronko UA
Adobe Stock Integration public meeting, 5th November 2019 by Magento Community Engineering
PWA Studio Community Meeting Nov. 8th, 2019 by Magento Community Engineering
Ready for the big one? How to Pass the Magento Professional Developer Exam! by
SwiftOtter, Inc
Events
MagentoLive Europe 2019 Celebrates Incredible Momentum in EMEA by Magento Events Team
50. Magento Stammtisch Hamburg in November 13th.
Proactive Magento Security in Mumbai, IN on November 17th.
MUG076 Breda: Progressive Web Apps in Breda, NL on November 21st.
Magento Meetup Kharkiv 007 & Contribution Day in Kharkiv, UA on November 22-23rd.
General
Magento Tech Digest #83 by Max Pronko
#MagentoMonday Community Digest 2019.11.04 by Sherrie
Interview with VP Jason Woosley at MagentoLive 2019 by Nick Weisser
Best practices for Magento theme design by Zoran Vorkapic
5 Tips For Choosing New Extensions When Migrating To Magento 2 by Tiffany Claire
Summing up
If you come across some Magento-related resources that you think are worth following, please share them with me, so I can include them in the following Magento Tech Digest, too.