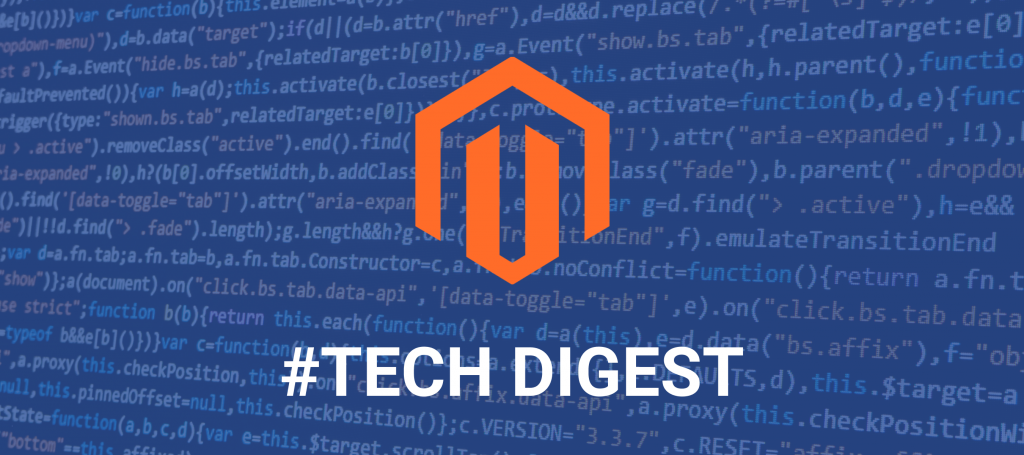 The Magento Tech Digest is the biggest collection of the resources dedicated to Magento development and related topics. Here, you can find opinions and recommendations of Magento professionals, various how-tos, product reviews, event announcements, video tutorials, and much more.

For Magento beginners, this is a great place to tap into the knowledge of development gurus. For experienced developers, this is an opportunity to find information on eCommerce innovations, discuss new tools and techniques. For anyone wishing to share knowledge and learn about the latest trends in Magento development, there are announcements of upcoming events.

Just click through the links and stay abreast of the latest news from the Magento universe!

In addition, browse the previous Magento Tech Digest #81.
Magento Tutorials
How to Setup Email ID for Contact us Form in Magento 2 by Gaurav Jain
Magento 2 Mobile Optimization – A 2020-ready Guide by Nikita Rabykin
Mage Mastery
I am thrilled to announce my new project. Mage Mastery is for developers by developers. Mage Mastery is a free learning resource for all topics related to Magento 2. Whether you want to learn backend or frontend of Magento 2 development, this is the place to go.
Release announcements of Mage Mastery by Max Pronko
PHP
How to get the Current Date using Custom Format in Magento 2 by Dhiren Vasoya
How to Create Sample Extension in Magento 2 by Dhiren Vasoya
XML
How to set custom menu icon in Backend Magento 2 by Quan Mai
Extensions
Magento 2 Extensions by Pronko Consulting
PWA
PWA in Magento 2: How to Use It? by Margarita Nikolenko
News
Global Payments Version 2.4.0 Release Highlights by Pronko Consulting
Yotpo Reviews and Visual UGC Now Bundled in Magento by John Stockton
Magento Unveils Hands-Free Shopping, Robot-Assisted Retail and Other Commerce Innovations at MagentoLive Europe by Michele Miller
MagentoLive Europe 2019: Adobe Announces New Commerce Capabilities for SMBs and Mid-market Merchants by Jason Woosley
Amazon Sales Channel in Magento Is Now Available in the U.K. by Jason Woosley
Announcing Early Access Program for Magento Commerce Product Recommendations by Jason Woosley
Magento Innovations Lab Teams Up With Amazon Web Services (AWS) by Michele Miller
Video
How to add a Bootstrap CSS for Your Magento 2 Theme by Max Pronko
Magento 2 Live Coding Stream #3 by Max Pronko
MFTF Quick Guides – Before & After by Magento Community Engineering
Magento Architectural Discussion — October, 23, 2019 by Magento Community Engineering
Adobe Stock Integration public meeting, October 22, 2019 by Magento Community Engineering
MFTF Quick Guides – Suites by Magento Community Engineering
Magento Open Source 2.3.3 Highlights by Max Pronko
Shipping Method per Category Extension for Magento 2 by Max Pronko
AWS SES for Transactional Emails in Magento 2 by Max Pronko
Как я стал Magento/PHP программистом / #itstory2019 by Max Pronko UA
Events
Magento Live Europe 2019 in Amsterdam by Dasha M.
General
Magento Tech Digest #81 by Max Pronko
Trick or Treats? or 5 instant ways to boost sales at Halloween by Pronko Consulting
Top 9 Astonishing Magento E-commerce Web Design Trends You Must Follow by Juliette Anderson
6 Magento Alternatives You Should Be Considering After Magento 1 by Robert Bailey
Summing up
If you come across some Magento-related resources that you think are worth following, please share them with me, so I can include them in the following Magento Tech Digest, too.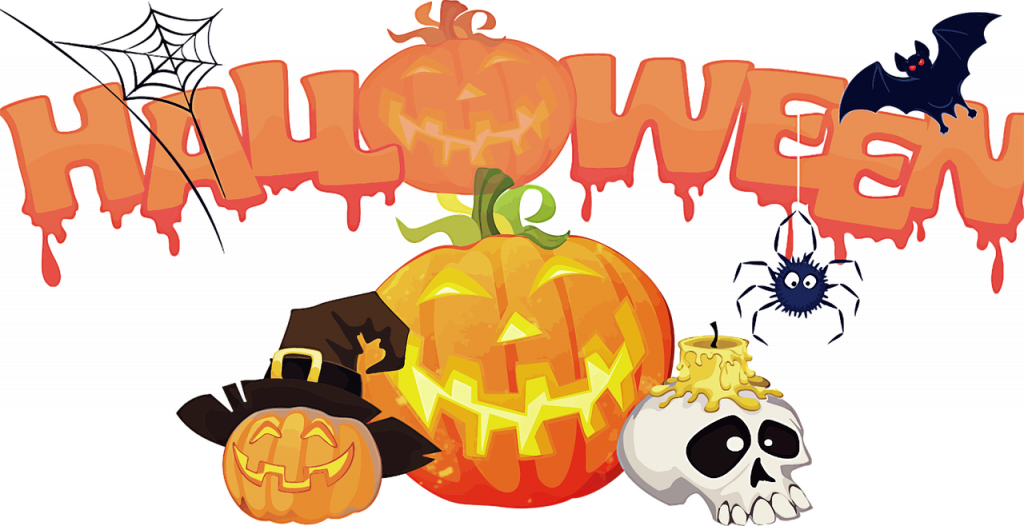 This is the last call for those who want to benefit from Halloween promotion. I offer up some spooky savings. You can claim your 10% off on all the extensions Pronko Consulting has, and 20% off on the payment course I personally designed.
Take a chance to get quality products perfectly creepy priced now!