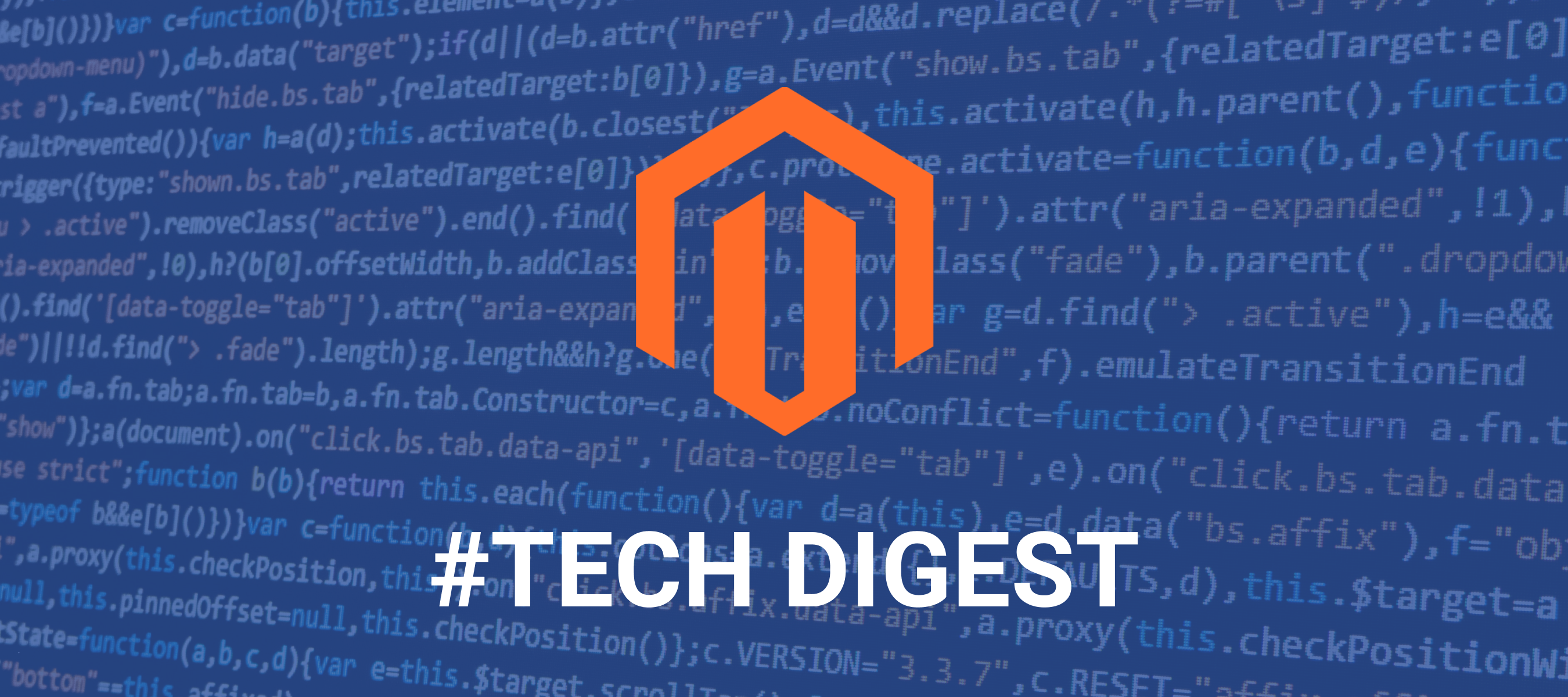 The Magento Tech Digest is the biggest collection of the resources dedicated to Magento development and related topics. Here, you can find opinions and recommendations of Magento professionals, various how-tos, product reviews, event announcements, video tutorials, and much more.

For Magento beginners, this is a great place to tap into the knowledge of development gurus. For experienced developers, this is an opportunity to find information on eCommerce innovations, discuss new tools and techniques. For anyone wishing to share knowledge and learn about the latest trends in Magento development, there are announcements of upcoming events.

Just click through the links and stay abreast of the latest news from the Magento universe!

In addition, browse the previous Magento Tech Digest #84.
Mage Mastery
I am thrilled to announce my new project. Mage Mastery is for developers by developers. Mage Mastery is a free learning resource for all topics related to Magento 2. Whether you want to learn backend or frontend of Magento 2 development, this is the place to go.

04. A Module in Magento 2 by Max Pronko
PHP
How to Create and Download CSV File Using PHP by BlogTreat
XML
How to set Base Image Instead of Thumbnail Image in Minicart of Magento 2 by Dhiren Vasoya
News
Atwix MageNews – November 2019 by Roman Glushko
Magento Tutorials
New Lesson: A Module in Magento 2 by Max Pronko
Video
Lesson 4: A Module in Magento 2 | Magento 2 for Beginners | Mage Mastery by Max Pronko
Amazon Clone using Magento 2 by Max Pronko
Adobe Stock Integration public meeting, 12th November 2019 by Magento Community Engineering
Cloud Docker public grooming – 11/13/19 by Magento Community Engineering
Test Isolation and modularity. Why this is important? by Magento Community Engineering
PWA Studio Community Meeting Nov. 15th, 2019 by Magento Community Engineering
Magento Open Source 2.3.3 Highlights by Max Pronko
How to add a Bootstrap CSS for Your Magento 2 Theme by Max Pronko
Пишем Юнит Тесты для Magento 2 модуля by Magento 2 – просто и понятно с Максом Пронько
Разрабатываем LiqPay на Magento 2 с НУЛЯ by Magento 2 – просто и понятно с Максом Пронько
Events
Meet Magento Asia 2019 in Bangkok by Paulina Z.
Meet Magento Greece in Athens, GR on November 23rd.
32. Magento Meetup Austria in Wien, AT on November 25th.
Meetup #12 (S02E04) in Rosario, AR on November 29th.
38. Magento-Stammtisch Aachen – Weihnachtsedition / Christmas Edition in Aachen, DE on December 2nd.
General
Magento Tech Digest #84 by Max Pronko
How Elogic Became a Magento Solution Partner: 5 Lessons Learned by Elogic
Key Benefits Of An Order Management System by John Baxendale
7 Ecommerce Trends That Add Values to Magento 2 Sites In 2020 by Stephanie Greene
Summing up
If you come across some Magento-related resources that you think are worth following, please share them with me, so I can include them in the following Magento Tech Digest, too.
Also, as Black Friday is coming I have a bonus for my readers from one of our partners. Here are the details:

Offer: 40% OFF for 3 Months on All Plans
Promo Code: BFCM40
Validity: It starts from November 14th till December 4th, 2019.
Link:  https://www.cloudways.com/en/magento-managed-cloud-hosting.php?id=46353