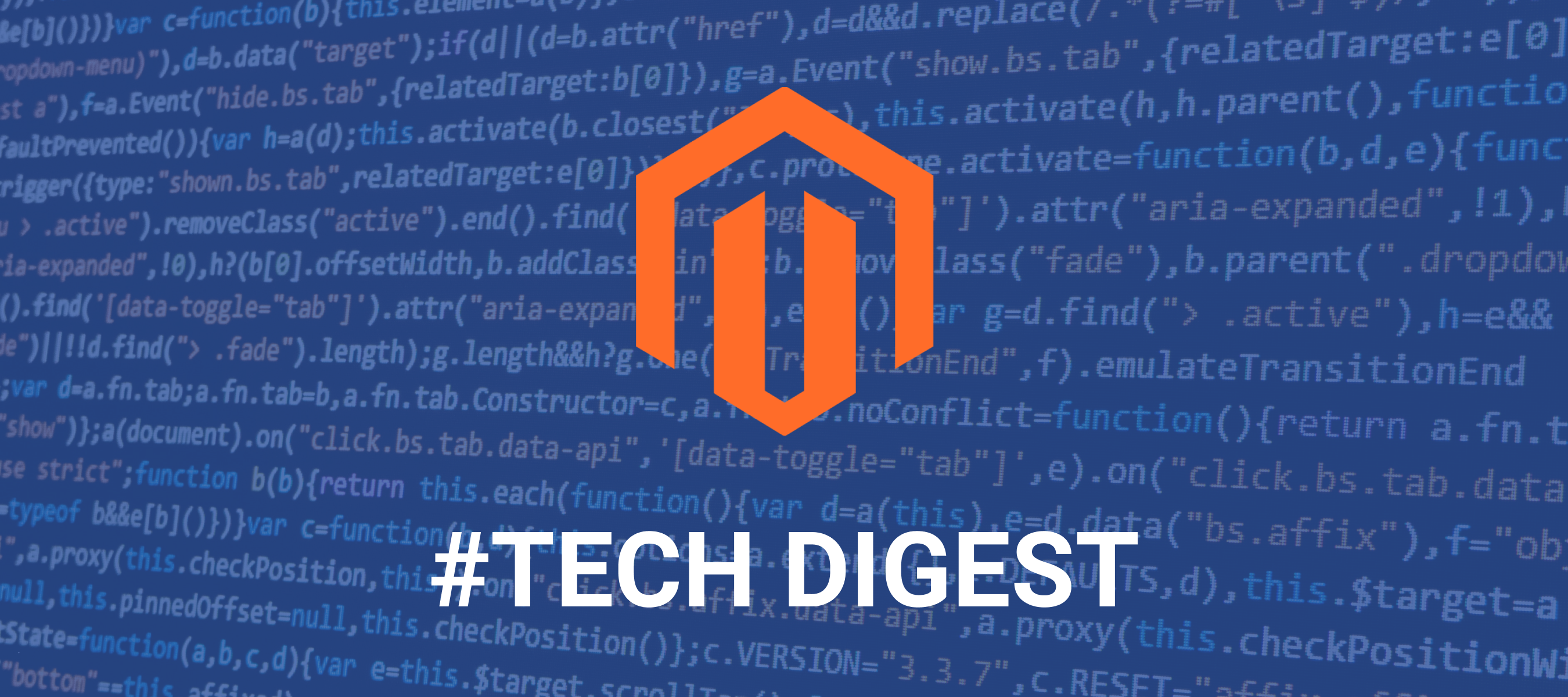 The Magento Tech Digest is the biggest collection of the resources dedicated to Magento development and related topics. Here, you can find opinions and recommendations of Magento professionals, various how-tos, product reviews, event announcements, video tutorials, and much more.

For Magento beginners, this is a great place to tap into the knowledge of development gurus. For experienced developers, this is an opportunity to find information on eCommerce innovations, discuss new tools and techniques. For anyone wishing to share knowledge and learn about the latest trends in Magento development, there are announcements of upcoming events.

Just click through the links and stay abreast of the latest news from the Magento universe!

In addition, browse the previous Magento Tech Digest #90.
Magento Tutorials
How to Remove and Manage Notifications Messages from inbox in Magento 2 by Gaurav Jain
How to Reset Magento 2 Admin Password by Gaurav Jain
How to read a CSV file and convert it into an array in Magento 2 by Firebear Studio
How To Import Customer Passwords To Magento 2 by Firebear Studio
How to modify quote, order totals in Magento 2 by Duy Khanh
How To Install And Configure Magento 2 Elasticsearch by Vishal Lakhani
Mage Mastery
I am thrilled to announce my new project. Mage Mastery is for developers by developers. Mage Mastery is a free learning resource for all topics related to Magento 2. Whether you want to learn backend or frontend of Magento 2 development, this is the place to go.

Model in Magento 2 by Max Pronko
PHP
How to Restrict Customer to Access Category Page and Redirect to Another Page in Magento 2 by Dhiren Vasoya
Magento 2 : Create UI Component Grid and Form by Rohan Hapani
Import and Export
Magento 2 Backend Exploration: Taxes by Firebear Studio
Magento 2 Backend Exploration: Attributes by Firebear Studio

Video
[Live Coding] Magento 2 CMS Page Edit Status extension by Max Pronko
Deployment Automation for Magento 2 Projects by Max Pronko
Do you know Magento 2 UI Components well enough? by Max Pronko
How to install and configure Elasticsearch server and extension in Magento 2 by Max Pronko
Magento 2 Payments Refactoring using Service Oriented Architecture by Max Pronko
Events
Advanced Magento 2 Developer Training in London, UK on January 30-31, 2020
Magento Imagine at Adobe Summit in Las Vegas, NV on March 29-April 2nd.
General
Magento Tech Digest #90 by Max Pronko
Magento 2 Migration Cost: How to Estimate And Cut Migration Costs in 2020 by Alex Husar
Magento 2 – Why Meta Tag Won't Work (And How to Optimize it for SEO) by BSS Commerce
9 Basic but Must-Do Magento SEO Tips for Dummies! by BSS Commerce
Is It Expensive To Develop Magento 2 Progressive Web App (PWA)? by Aiden Murphy
Top 6 best payment gateway for Magento 2 by Jade
Summing up
If you come across some Magento-related resources that you think are worth following, please share them with me, so I can include them in the following Magento Tech Digest, too.